Glimpse history through old images of Kenton, now a suburb in the northern part of Newcastle upon Tyne, North East England.
Old Photos of Kenton
Old Photos of Kenton, Newcastle upon Tyne – Local History Videos on YouTube
This fascinating collection of old photos displayed in a montage shows what Kenton used to look like in the past.
Old Photos of Kenton Bar
Designed by Ryder and Yates and constructed between 1966-68, Kenton Bar was a post-war modernist housing estate built to the north edge of Kenton. Much of the housing still exists today.
Nazi Map 1941
This image is an excerpt of a German map series of Britain, showing Kenton marked for nearby industry of note.
I've added the German key, so you can look up the translation for any symbol shown.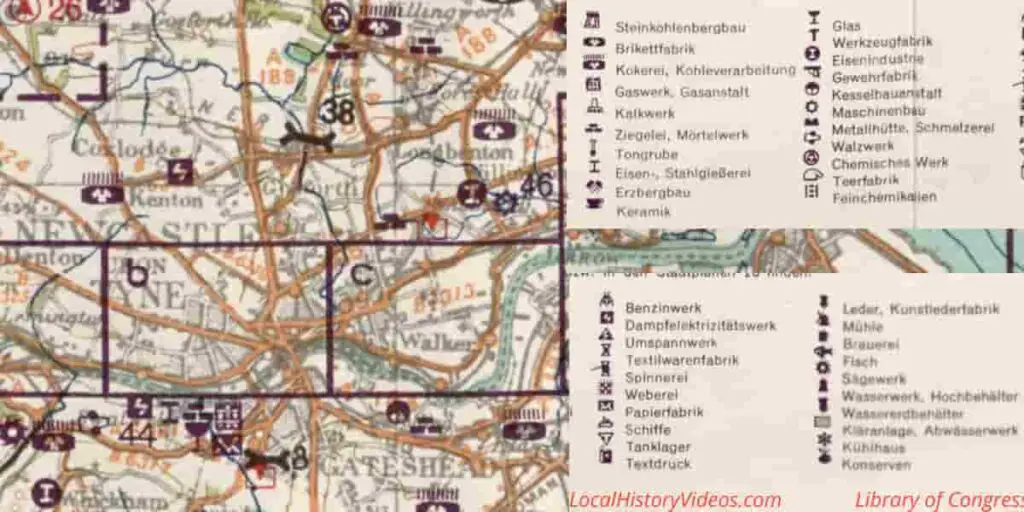 Excerpt of Militärgeographische Einzelangaben über England : militärgeographische Objektkarten mit Objektbildern – held by the Library of Congress, Geography and Map Division
Kenton Lane 1977
This is an old photo of Kenton Lane taken in 1977, with two closeup images to show more detail.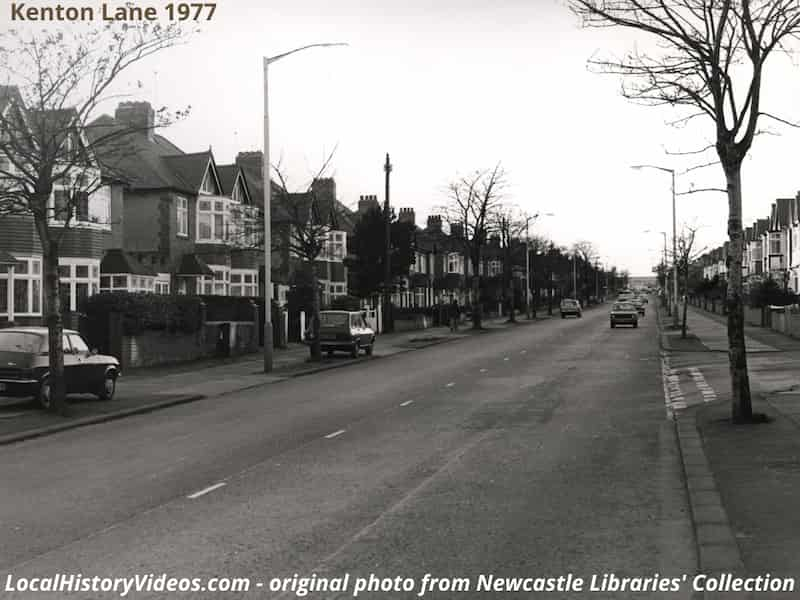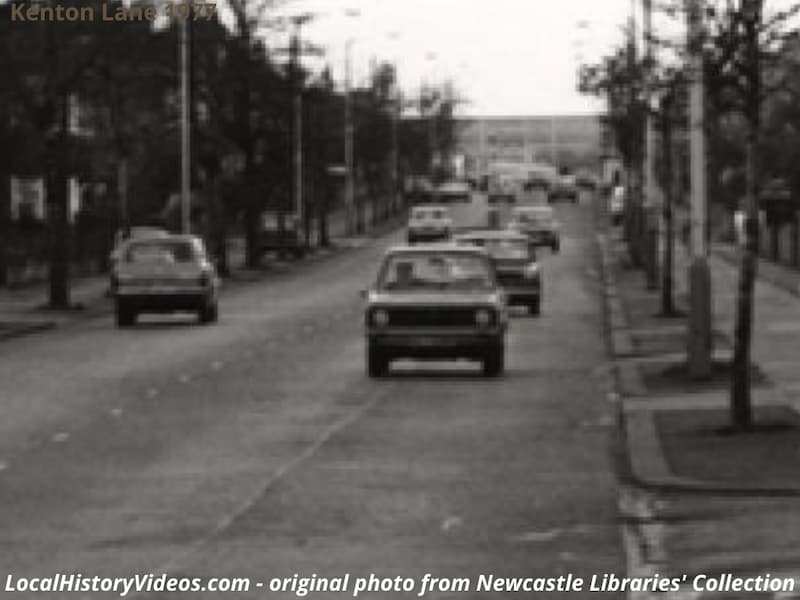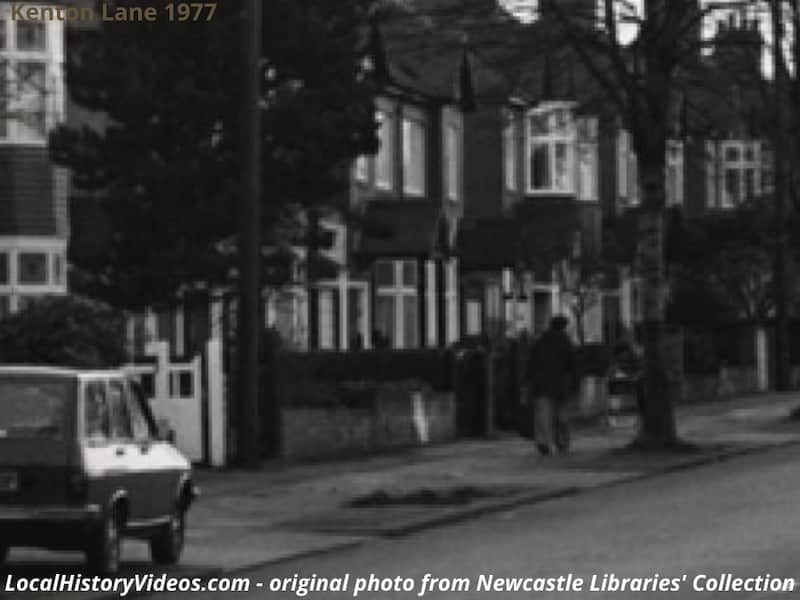 Kenton's Secret Bunker
Somewhat suprisingly, there is a World War II bunker sitting under Kenton Bar. The HQ for No. 13 Group, which formed part of RAF Blakelaw, directed wortime fighters from the operations room, which still has working lights.
Unfortunately, the Grade II listed facility is not usually open to the public, but this video was made in January 2010.
Tyne & Wear made a film about the bunker and one of its war time occupants, Kitty Brightwell, in 2014.
Kitty was a plotter in the Women's Auxiliary Air Force (WAAF) during the Second World War.
Kenton Park Sports Centre
Kenton Park Sports Centre is a Community hub, offering leisure, recreation, sporting activities, community events, trips, and room hire.
In 2009, this video was made to showcase some of the centre's facilities and services.
Kenton School
Kenton School's Thriller Flash Mob took place in November 2012.
Sadly, food banks have become a necessary part of society in the twenty first century. But schools have embraced the chance for their youngsters to do good things for other people, and here Kenton School records what happened to their weekly donations for the West End Foodbank.
McDonald's versus Kenton
McDonald's wanted to build a fast food outlet on the site of the Crofter's Lodge. It's very close to Kenton School, so a determined group of local residents worked very hard over several months to stop this happening. In June 2016 McDonald's withdrew their plans for the site, which was a decision welcomed by Newcastle City Council.
The site is now a Sainsbury's garage and shop.
You may also like