Glimpse history through old images of Redlands, California, in the USA.
Old Photos of Redlands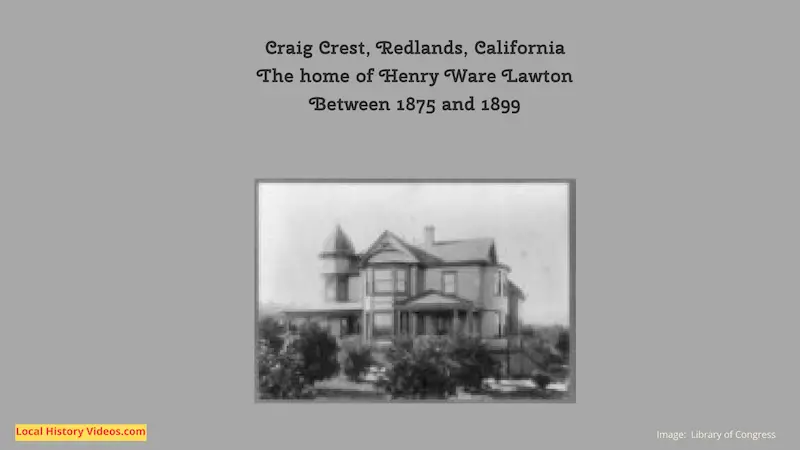 ---
Redlands in 1987
On the 18th January 1987, a young couple with a home movie recorded decided to film some of the locations near their home, taking their baby son Joe along with them.
Ten minutes of footage include Redlands Mall, Safety Hall, Brookside Avenue, Redlands Post Office, the A.K. Smiley Public Library, the Redlands Bowl, Scared Heart Catholic Church, the Redlands Community Hospital, San Bernardino Mountains, and Sunset Drive.
Tour of Redlands, California, 1987 – Joe Pow on YouTube
---
Morey Mansion 1991
In 1890, David and Sarah Morey had the Morey Mansion built as their new family home. They eventually sold the house to Willard Cheney (Lauren Becall's uncle) and his wife Nancy.
Carole Lombard, a famous actress who starred in movies between 1921 and 1942, inherited Morey Mansions from her uncle. Unfortunately, she died at the age of 33 before taking ownership, after wartime precautions led to her flight into Las Vegas crashing into the nearby mountains. Lombard, her mother, and 15 U.S. Army soldiers were amongst the 22 who died in the crash.
In 1952, it was the house's turn to appear in the movies. It was the screen home of Dr. Paul Mahler, alias Matlock, in the film "Talk about a Stranger".
In 1985, Morey Mansion became Redland's first Bed and Breakfast accommodation. The house was by then owned by antique dealers Carl Ljungquist and Gary Conway. Janey Cosgrove later purchased it from them, continuing to run the bed and breakfast.
In 1991 a home movie was made of the spacious, elegant rooms.
By 2010, when Sara and Bill Taylor bought the property from Janet Cosgrove, it was a private residence again.
Morey Mansion – Redlands, CA – Peirson762 on YouTube
---
More about California