Glimpse history through old images of Heaton, in Newcastle upon Tyne, North East England.
Heaton is an inner-city suburb in the east of Newcastle upon Tyne. Boasting a large Victorian Park, Pet's Corner and many shops, bars and cafes, it's a popular area with both families and students.
Old Photo of Heaton Road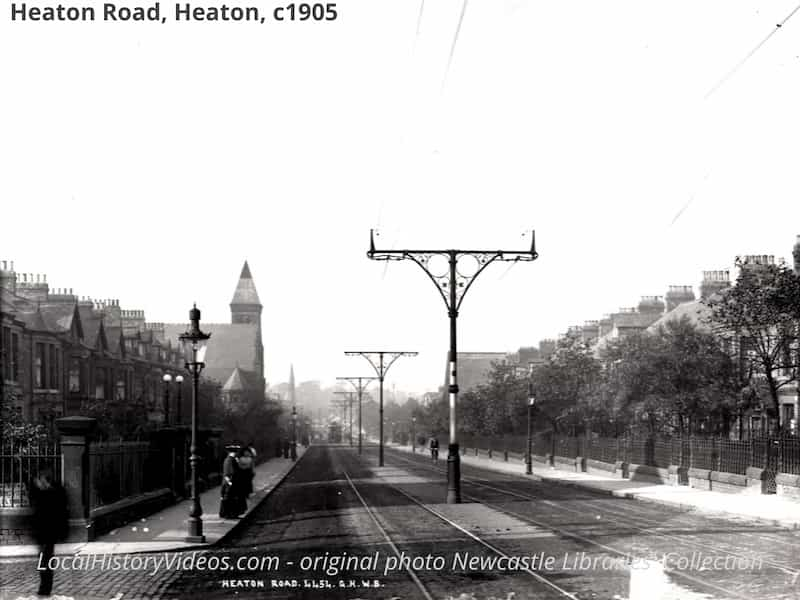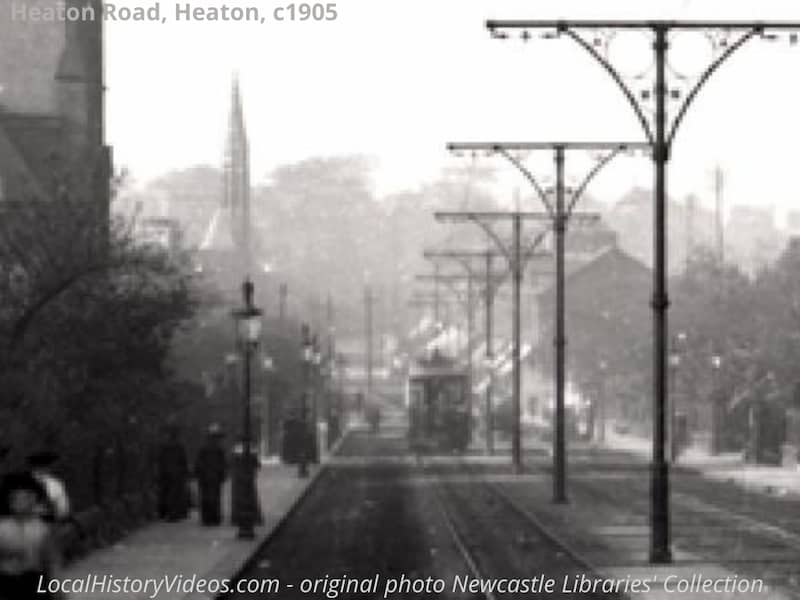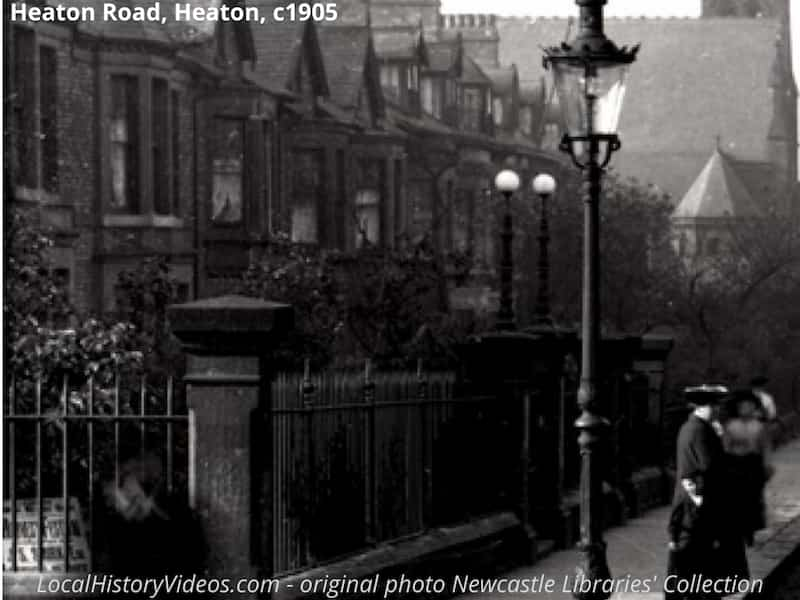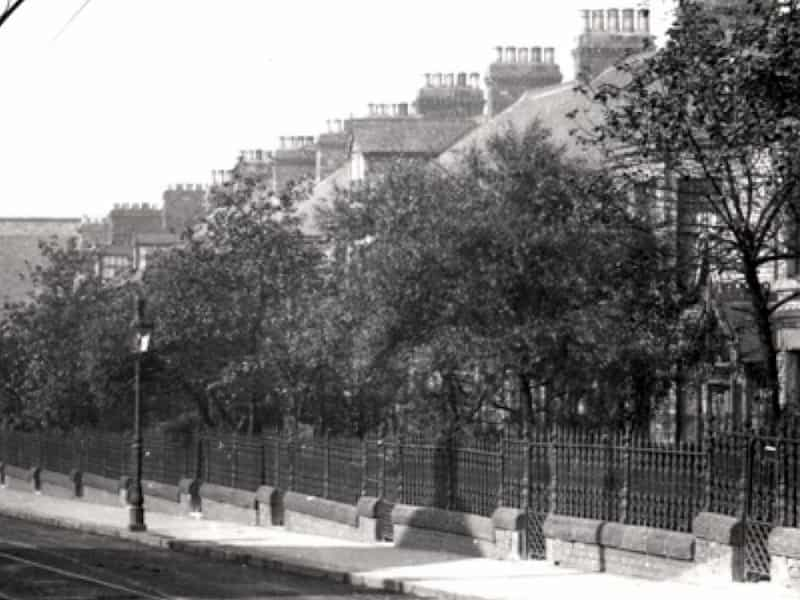 Heaton Now and Then
Old photographs of Heaton combined with present day film footage, featuring interviews with local residents and business people. Also includes music and poetry created by local creatives.
Newcastle – Heaton Now and Then – Aaron Swallow on YouTube
Heaton Old And New
A short film showing old pictures, mainly from the archives of the Heaton History Group, of Heaton's streets, shops, and park, including the People's Theatre.
Heaton, Newcastle, old and new – Grant Wilson on YouTube
Old Byker and Heaton
Old Byker and Heaton Newcastle upon Tyne – jilllowes on YouTube
Heaton In the 21st Century
Chillingham Road (2007)
In 2007, a passenger on the top deck of a bus recorded the journey along Chillingham Road.
double-decker bus on Chillingham Rd. Newcastle – kbs170 on YouTube
Chillingham Road Primary School (2008)
chillingham road primary school – panasonic51512 on YouTube
Snowfall in Heaton (2010)
Snow falling on 5th January 2010.
snowfall in Heaton, Newcastle upon Tyne, UK, 5th January 2010 – Mahesh Parate on YouTube
Heaton Voices at City Hall (2011)
On 5th March 2011, Heaton Voices sang at the St Oswald's Choir of the Year, held at City Hall.
Heaton Voices at City Hall Newcastle 2011 – Ian Ground on YouTube
Flooding In Chillingham Road (2012)
On 28th July 2012, a thunderstorm followed by havy rain left Chillingham Road flooded. The local students came out to enjoy this extraordinary event.
Happy rain in Chillingham Road – YouTube
Flooding In Heaton & Byker (2012)
More footage of the July 28th 2012 floods, this time from the Coast Road, Chillingham Road and Byker Bypass.
Flooding Newcastle 280712 – YouTube
The Baldy Holly Band At Peggy Sue's Café (2015)
On 4th July 2015, local residents gathered to enjoy rock'n'roll music played by the Baldy Holly Band outside Peggy Sue's cafe on Heaton Road.
The Baldy Holly Band @ Peggy Sue's Cafe, Heaton – OhMyGodItsAChimney on YouTube
Tutti Frutti @PeggySuesDiner – Baldy Holly on YouTube
More Tyne & Wear pages
.