Glimpse history through old images of Blakelaw, in Newcastle upon Tyne, North East England.
The original Blakelaw branch library opened in 1952. It was demolished in 1994, and replaced with a modern building.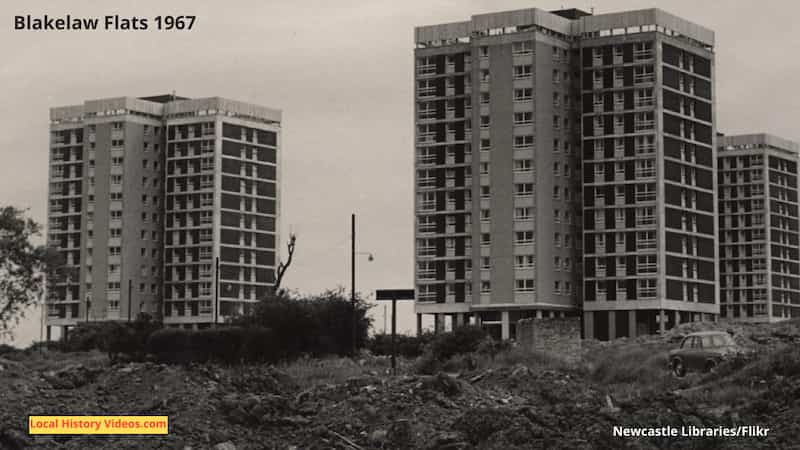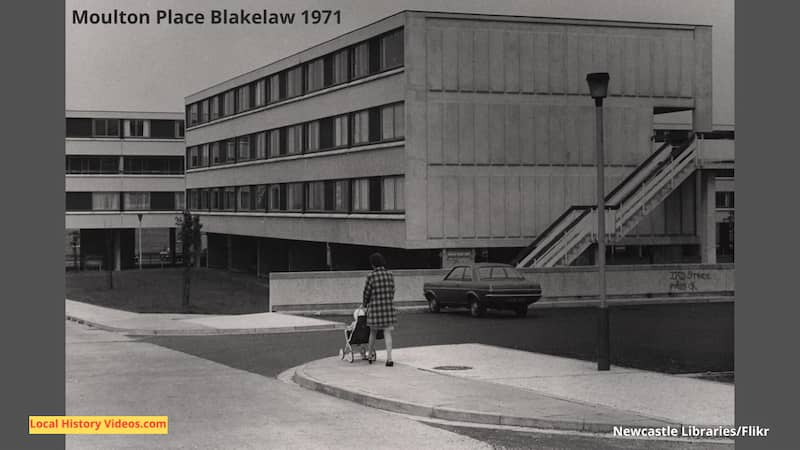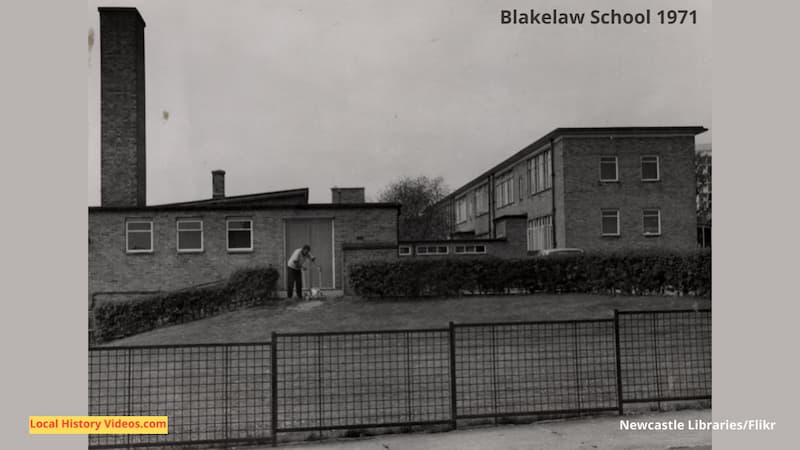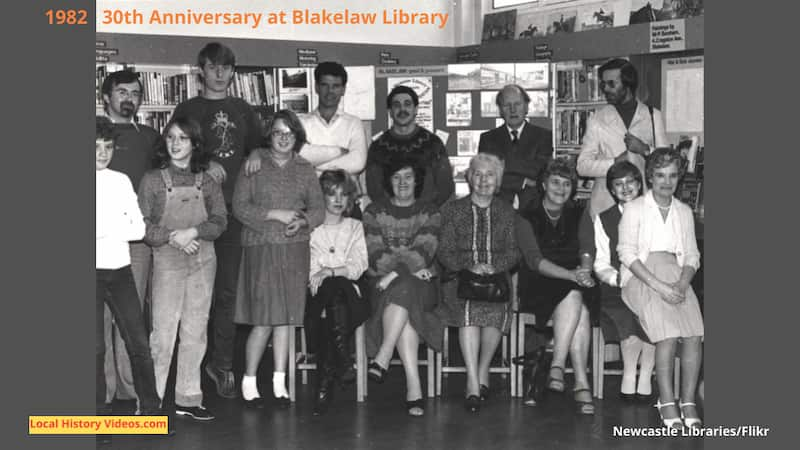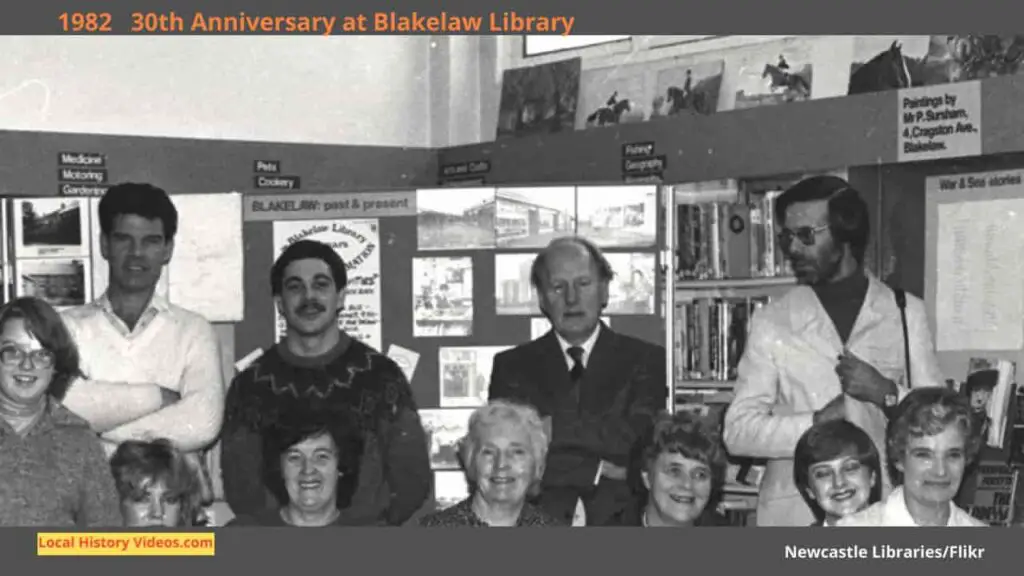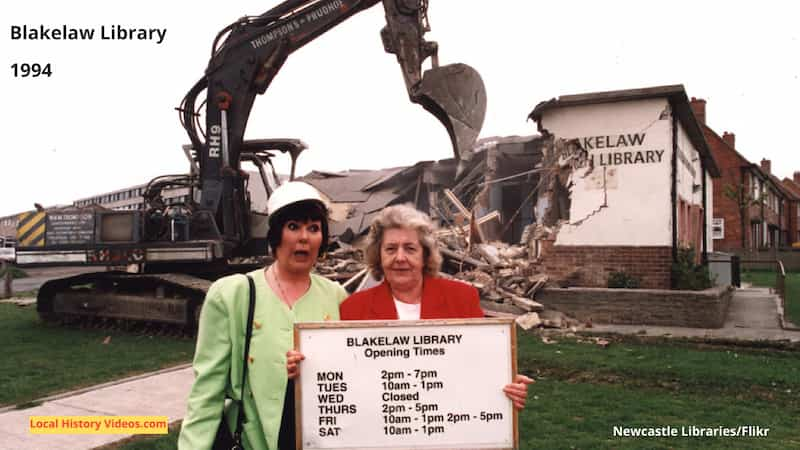 ---
Historic Books
Extract from:
"The London Gazette"
Published 1833
Page 1241, listing the court for Relief of Insolvent Debtors:
"At the Court-House, at the Town of Newcastle upon-Tyne, in the County of the same Town, on the 16th day of July 1833, at Eleven o'Clock in the Forenoon precisely…
Henry Campbell, formerly of the Blakelaw, in the County of Northumberland, Coal – Owner, afterwards of the same place, in Copartnership with John Ridley the younger, as Coul Owners, and late of Blakelaw aforesaid, Coal – Owner."
Extract from:
"A Treatise on the Ventilation of Coal Mines: Together with a Narrative of Scenes and Incidents from the Life of a Practical Miner …" by Robert Scott
Published 1868
Page 29:
We had serious contentions with water from the old workings of Kenton Colliery, after breaking up the arching, and destroying in a great measure the passage of the drift which extended to the Tyne side at Scotswood, known as Kity's drift. This was an outlet for the water of Denton, Blakelaw, and Kenton Collieries in days of old.
But some adventurers commenced to work the ironstone at Blakelaw Pit, and regardless of consequences, broke up the drift, and stopped the water's passage, which forced all the water of Kenton old workings down to Coxlodge Colliery, amounting to, 500 gallons per minute.
This created many evils, attended with enormous expenses, and compelled them to put up a second pumping engine to meet the exigency, and enable them to continue working the colliery.
After a lapse of years, they at last, in 1829, sent a number of men up into this Kity's drift, to open out the passage for the water again, if possible, by ridding the falls and timbering afresh, the upper strata where the arching, & c ., had given way. They had also in several places to build a lesser arch underneath the larger and original one, stowing the vacancy between tight with stones, & c . , to make the whole more permanently secure. When this was done, they resolved to put dams into all the south and east holeings, and necessarily force the water down its original passage to the Tyne side.
---
More about Tyne & Wear