Glimpse history through old images of Longbenton and Benton, on Tyneside, North East England.
Longbenton and Benton are close but distinct settlements with different histories. Indeed, they spread into two separate local authority areas.
However, there hasn't been much archive footage found for these quiet districts, located on the edge of Newcastle Upon Tyne. Therefore, this one page combined both communities.
---
Old Photo of Benton National School in 1870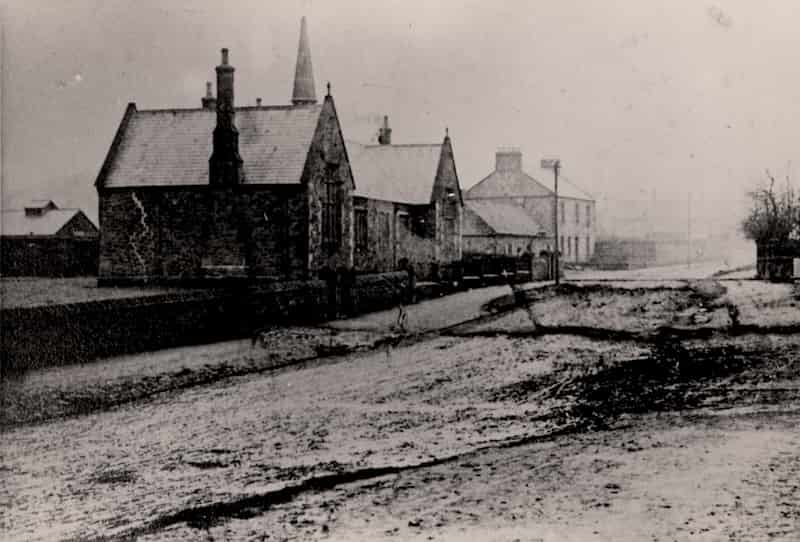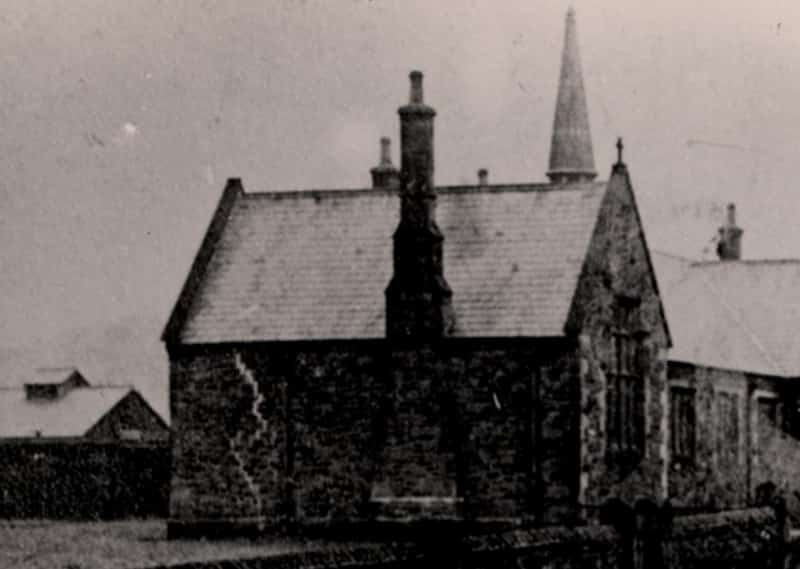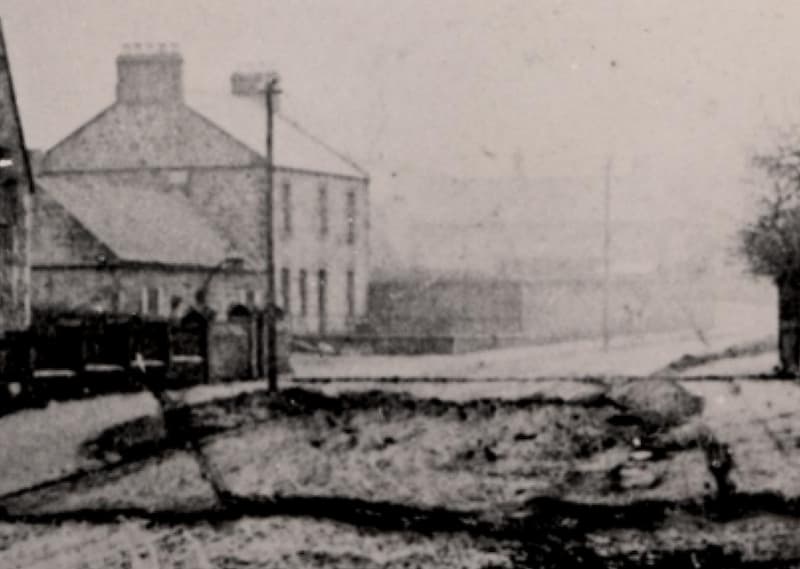 ---
Old Photo of Longbenton c1900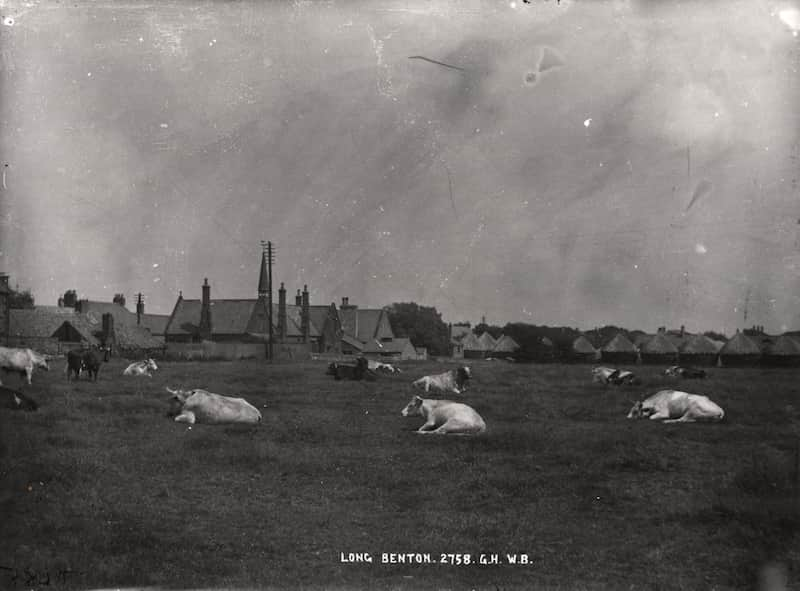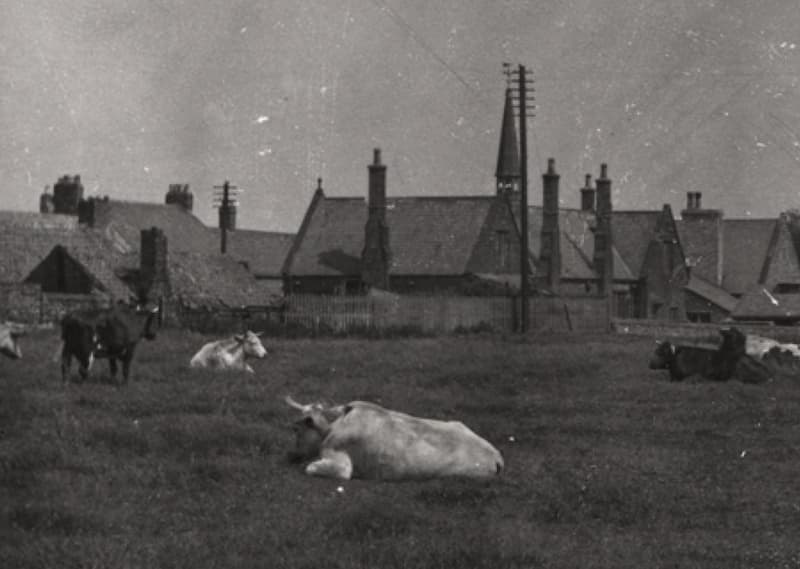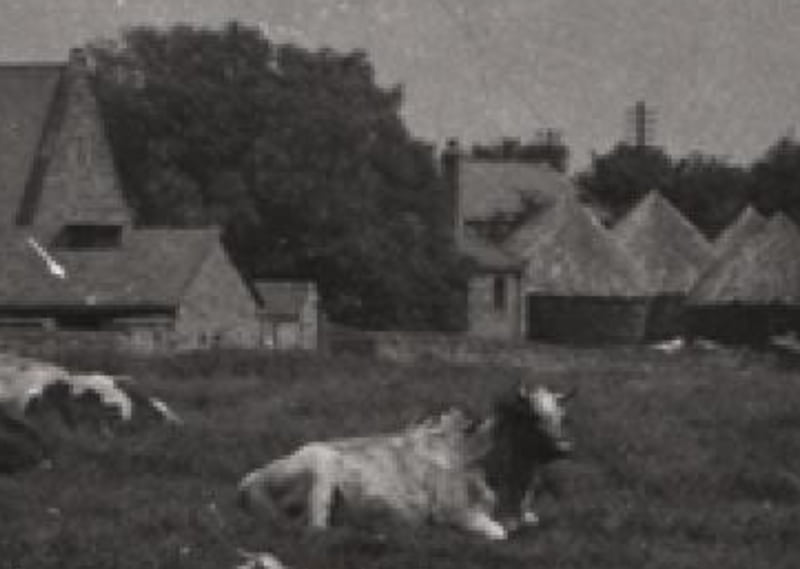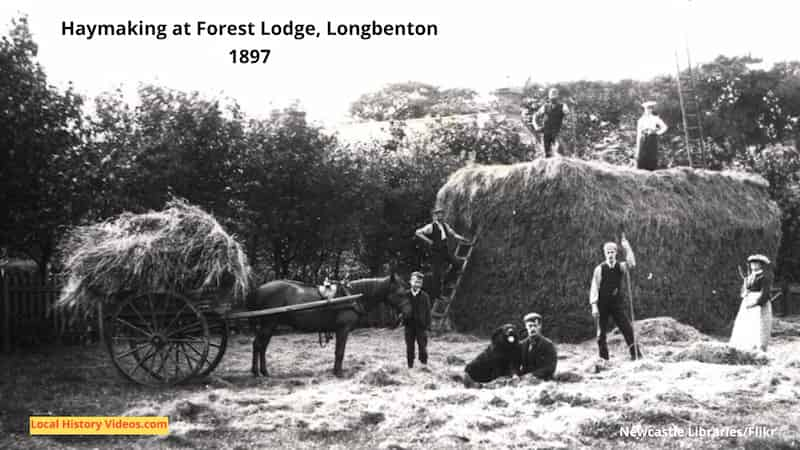 ---
West End Aged Poor Outing 
On August 15th 1923, a very large group of elderly people from Newcastle upon Tyne's west end were taken for a day trip to Benton. 
Quite what they thought about being termed the "aged poor" is anyone's guess. But it's clear in this footage that everyone attempted to dress smartly, even if the fashions on display suggest their clothing and accessories were made many years before.
There are quite a few young boys present too.
The Lord Mayor, Lady Mayoress and Sheriff arrive to shake hands and exchange pleasantries.
Despite the age of the folk, they all sit down on the grass to enjoy their mugs of tea. Young ladies walk about topping up the tea mugs. 
A separate section then shows a group of 17 women, and a second shot of 3 men. They were all over the age of 80, and between them had lived for 1,680 years.
Teams run forward to pop balloons in a race.
A Diamond Wedding couple are clearly a bit perplexed about how to stand for the camera.
Then comes dancing, skipping, and cheering.
There are a number of buildings seen in the background at various points.
---
1930s Aerial Photo of Benton
In the 1930s, a photo of Benton Golf Course taken from the air also captured the local main roads, the bridge over the railway, and some of the local houses and gardens.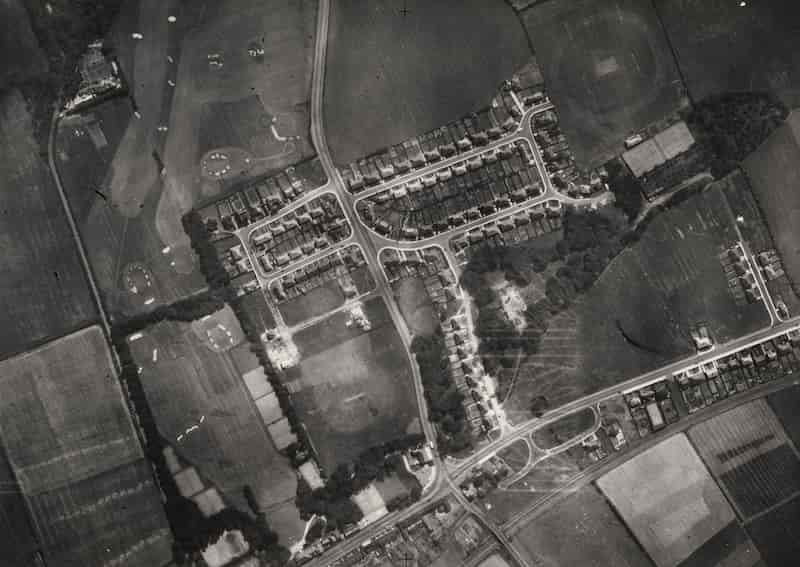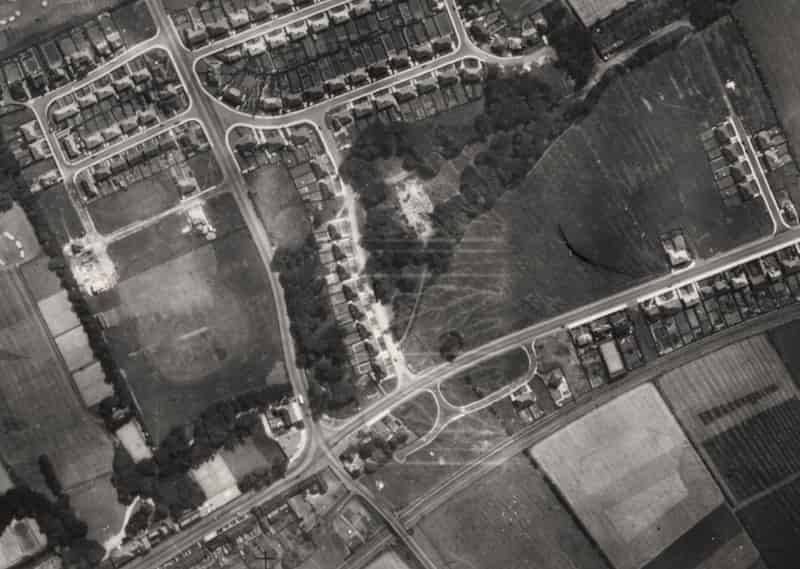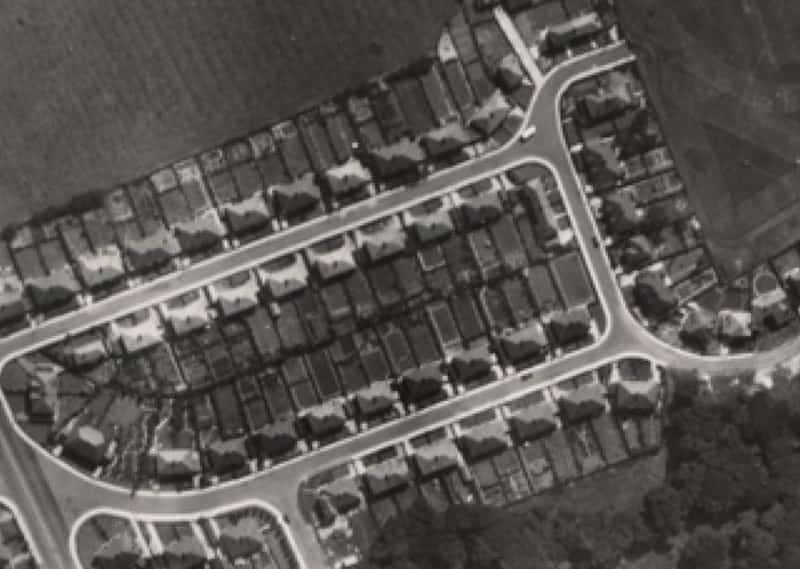 ---
Nazi Map of Longbenton 1941
During World War II, the Nazis wanted good information about facilities across Britain, for their bombing raids.
This is an excerpt of a 1941 map, showing Longbenton and the area of Benton.
I've added the key, so you can look up the German words for the symbols you are interested in.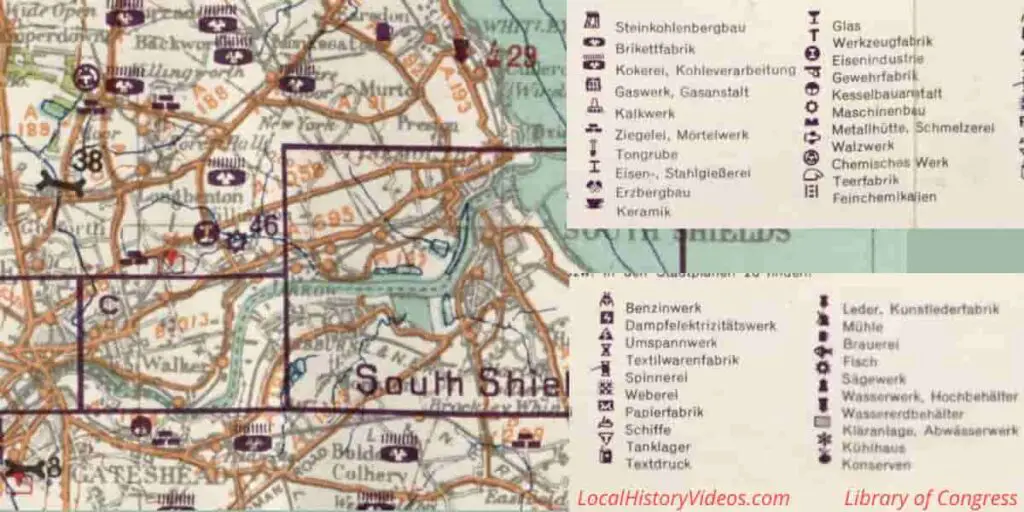 Excerpt of Militärgeographische Einzelangaben über England : militärgeographische Objektkarten mit Objektbildern, held by the Library of Congress, Geography and Map Division
---
Findus Factory Fire 2009
Princess Diana officially opened the £30m Findus Factory on May 18, 1983. Workers spend the next quarter of a century making fish fingers and crispy pancakes there.
On Tuesday 6th January 2009, fire broke out. 35 firefighters tackled the blaze for three hours. Nearby roads closed for several hours. Unfortunately, the gutted building was unusable.
Northern Productions, which ran the Longbenton site on behalf of Findus Foods, went into liquidation. At one point 420 jobs were at risk. Ultimately, 295 staff never returned.
It took until September the following year and an employment tribunal for the administrators to settle the redundancy package, even though the £590,000 bill was paid for by the Government's Redundancy Payments Office. Factory workers received 8 weeks of redundancy pay. So for the amount agreed, that was only an average of £2,000 per lost job.
Meanwhile, in April 2010, the new owner Longbenton Foods received £2m from the regional development agency, One North East (April 1999-31 March 2012), to reinstall on-site machinery.
In 2012 Countrystyle Foods bought the site, and started to produce baguettes.
Fire rips through Findus factory – YouTube
---
Benton Station 2010
A short clip of the metro train drawing into Benton station in 2010.
"Tyne and Wear metro  Benton" – YouTube
---
Benton Dene Skippers 2014
Lots of Year 3 and Year 4 children having fun at the North Tyneside Borough Final 2014.
"Benton Dene Skip Dance" – on YouTube
---
Longbenton High School Demolition 2016
November 2016 saw the demolition of the buildings used by thousands of pupils attending Longbenton High School over the years.
Old Longbenton High School Longbenton Newcastle upon Tyne UK  Demolition – YouTube
---
More about Tyne & Wear