Glimpse history through old images of Birtley, in Tyne and Wear, North East England.
The Hall Family
William de Birtley, lord of the manor, had a daughter Isabell. She married Robert Hall. Several generations later, in 1575, John Hall of Byrtley married Isabel, heiress of the William Warde of Conside.
And so the family became the Hall family of Consett and Birtley.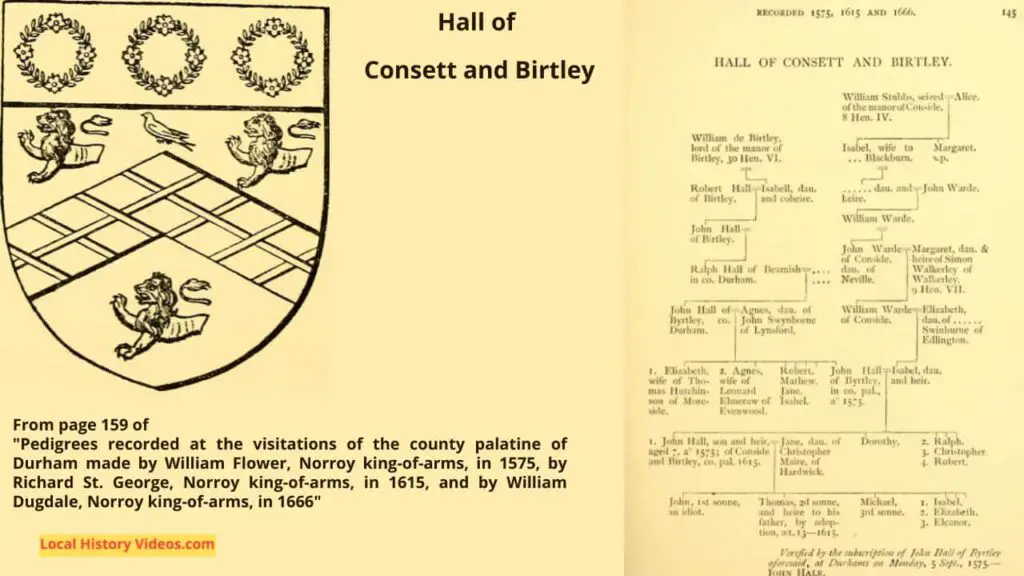 Old Postcard of Harrass Bank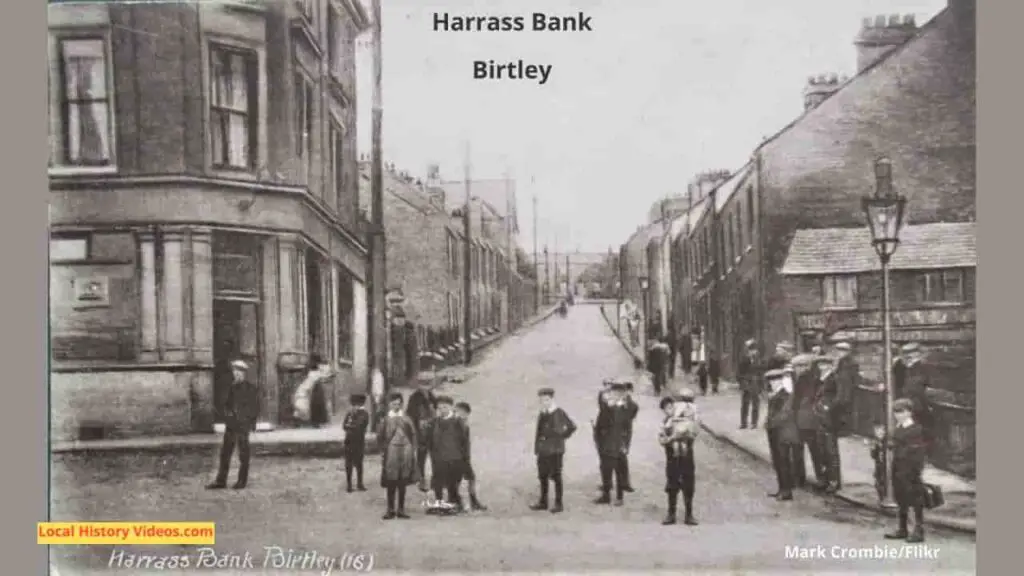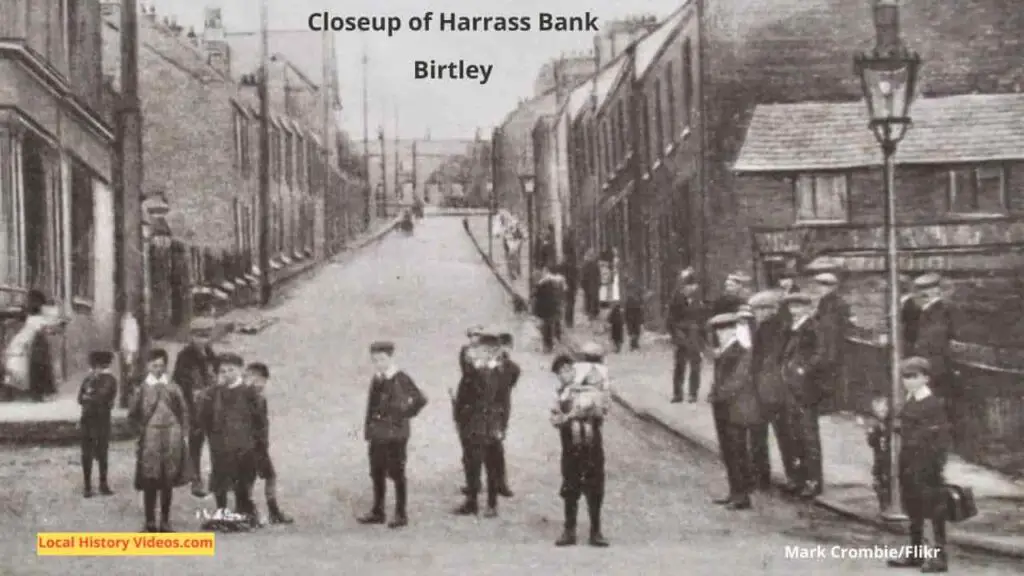 Walter H Armstrong 1915
In 1915, William P Armstrong from Bewicke Main Colliery near Birtley wrote to the Illustrated Chronicle.
William had read an article in the Illustrated Chronicle about a 23 year old man who was the youngest Quartermaster Sergeant in the British Army. So he sent in a photograph of his 22 year old son, who held the same rank at a younger age.
His son, Company Quartermaster Sergeant Walter H Armstrong, "D" Co of the 11th Battalion of the Durham Light Infantry, had been granted his rank well before his 22nd birthday.
Before the war, Walter had been a mining student under Philip Kirkup, agent to the Birtley Iron Company.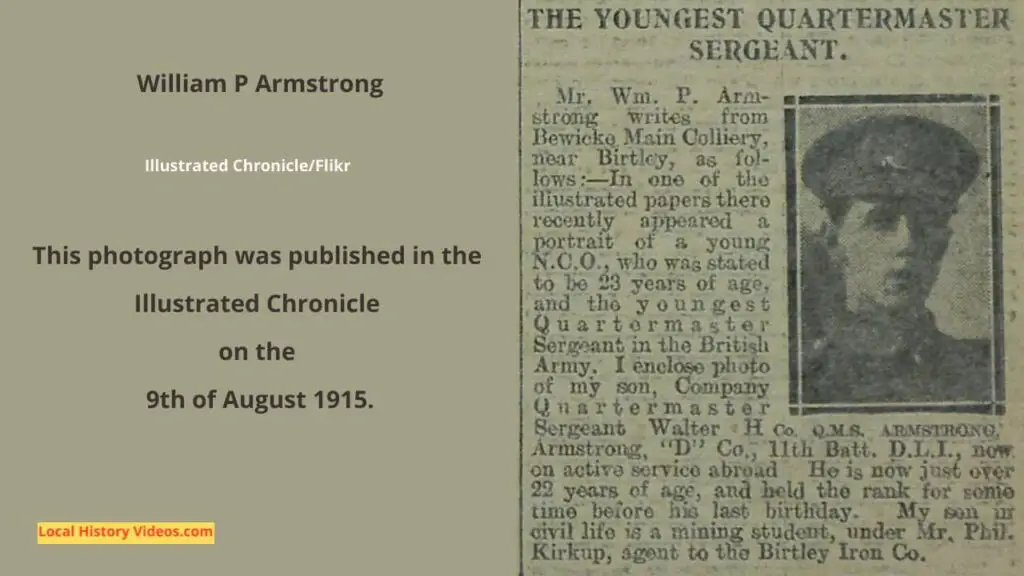 Old Photos of Birtley
Enjoy a great video showcasing different locations in and around Birtley through the ages, with clearly titled old photos.
Old Photos of Birtley by Colin Carr – on YouTube
You may also like