Glimpse history through old images of Bakersfield, California, USA.
Old Photos of Bakersfield, CA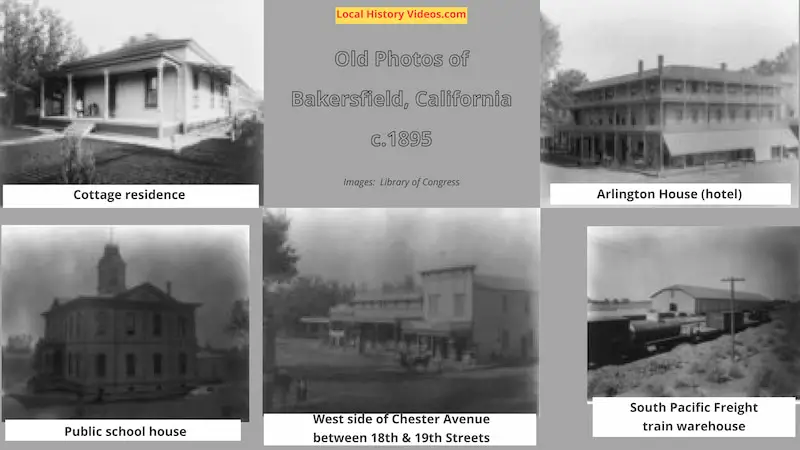 ---
Bakersfield in the 1960s
Bakersfield 1960 archive footage – Footageforpro.com on YouTube
Downtown Bakersfield, CA with My Brother Jeff in the 1960's. – Kathy Mosesian on YouTube
---
A Bit of Bakersfield History
Extract from:
"Biennial Report of the Department of Public Health of California"
Published in 1890
Page 100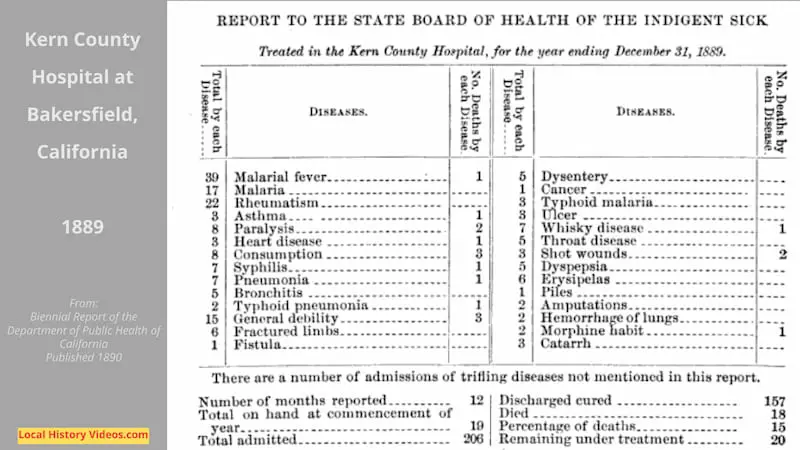 "The Kern County Hospital is situated half a mile southwest of the center part of the town of Bakersfield, and occupies a building area of seventy – five feet by one hundred and fifteen feet.
There is a park, comprising two acres, for garden and recreation grounds.

The water supply is adequate and sufficient, and is supplied by the Bakersfield Water Company.
The ventilation of hospital is sufficient. The supplies are furnished through the Superintendent, on charges against the county, without any restriction on the part of the Board of Supervisors.
The medical attendants consist of one Visiting Physician, one Steward , and two nurses.
The hospital consists of two wards , twenty by thirty feet each, containing each eight beds; two double rooms, fifteen by twelve feet, containing two beds each; two single bed – rooms, twelve by twelve feet , containing each one bed; kitchen, dining – room (twenty by forty feet), office, and drug store."
---
More about California