Glimpse history through old images of Kilmarnock, in East Ayrshire, Scotland.
Dean Castle
Dean Castle, the stronghold for the Boyd family, was built sometime around 1350 A.D.
It was traditionally known as Kilmarnock Castle, until its name changed to Dean Castle in about 1700 A.D. The Dean is the term for a wooded glen, so the new name reflected the setting around the historic fortress.
The image from 1858 shows a ruined structure without a roof. Visitors today can enjoy the redeveloped castle, which was used as "Beaufort Castle" in the TV series "Outlander".
The Cross, Kilmarnock
This old photochrom was taken sometime between 1890 and 1905.
There's so much activity going on at The Cross that day, and the local businesses are nicely captured, that I've added three closeups for a better view too.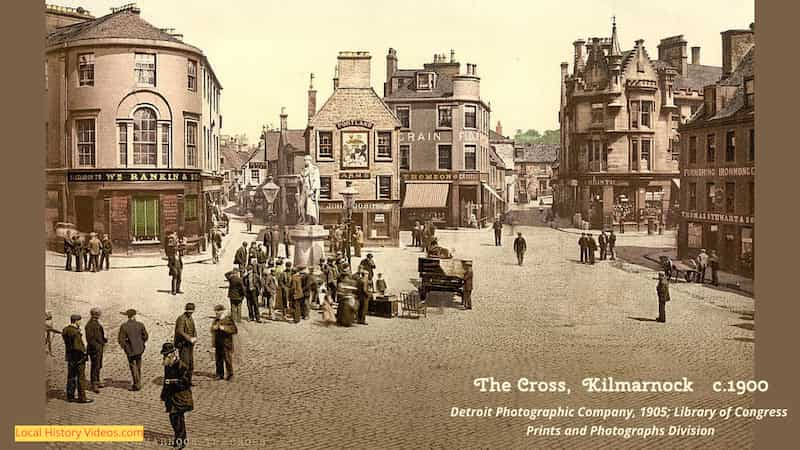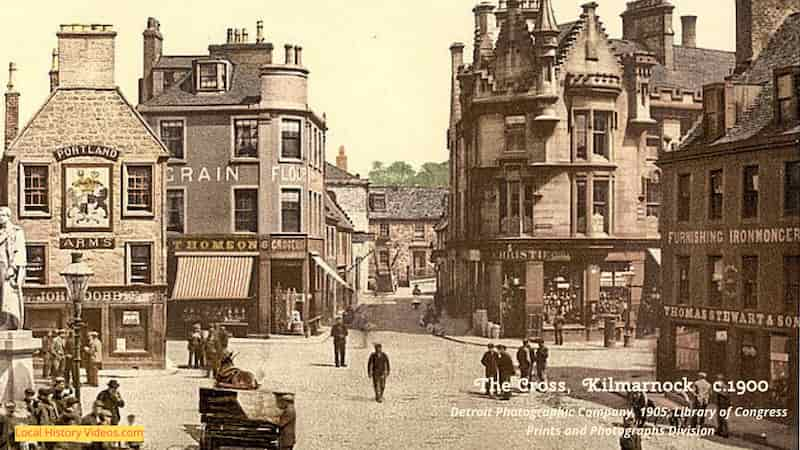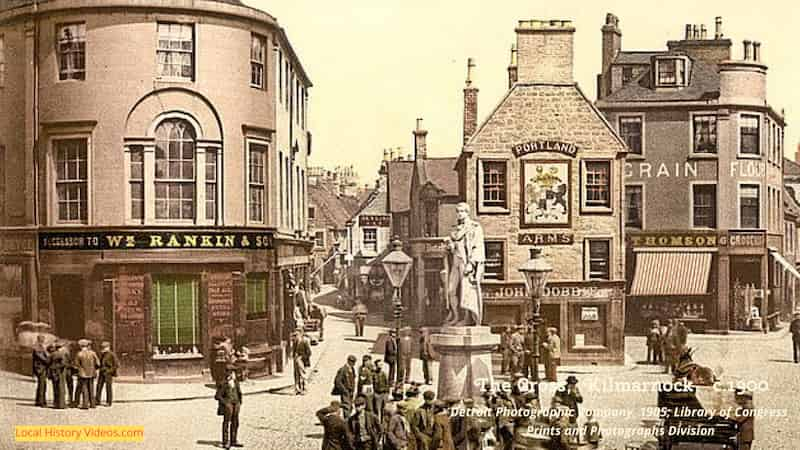 Burns Monument
Kilmarnock's commemoration to the world famous Scottish poet Robert Burns was completed in 1879.
It is located on an elevated position in Kay Park, to the east of the town centre.
Old Maps of Kilmarnock
Charting Kilmarnock's rapid growth over a century, the 1880 publication "History of Kilmarnock" included a historic map of the town from 1783, and then a contemporary one from 1880.
I've added a close up of the area around the Cross from both of these maps.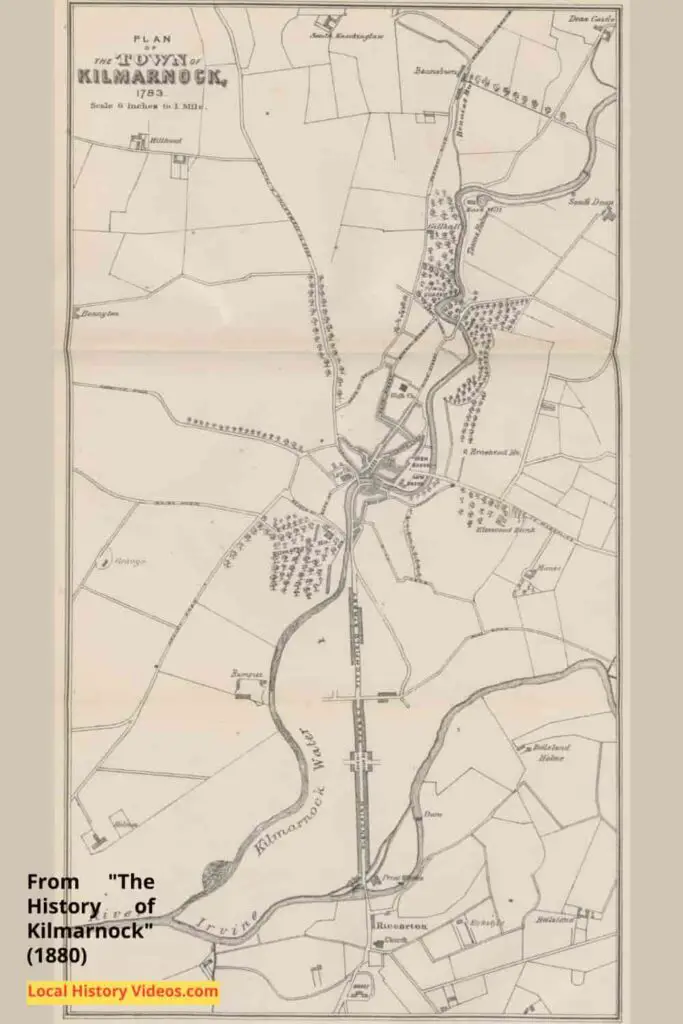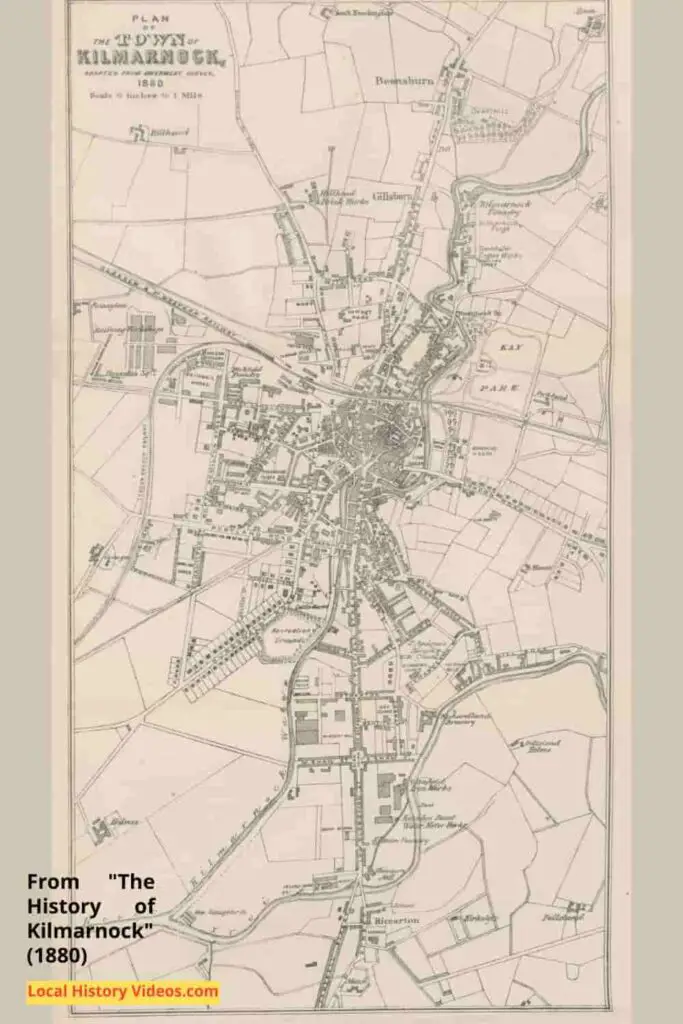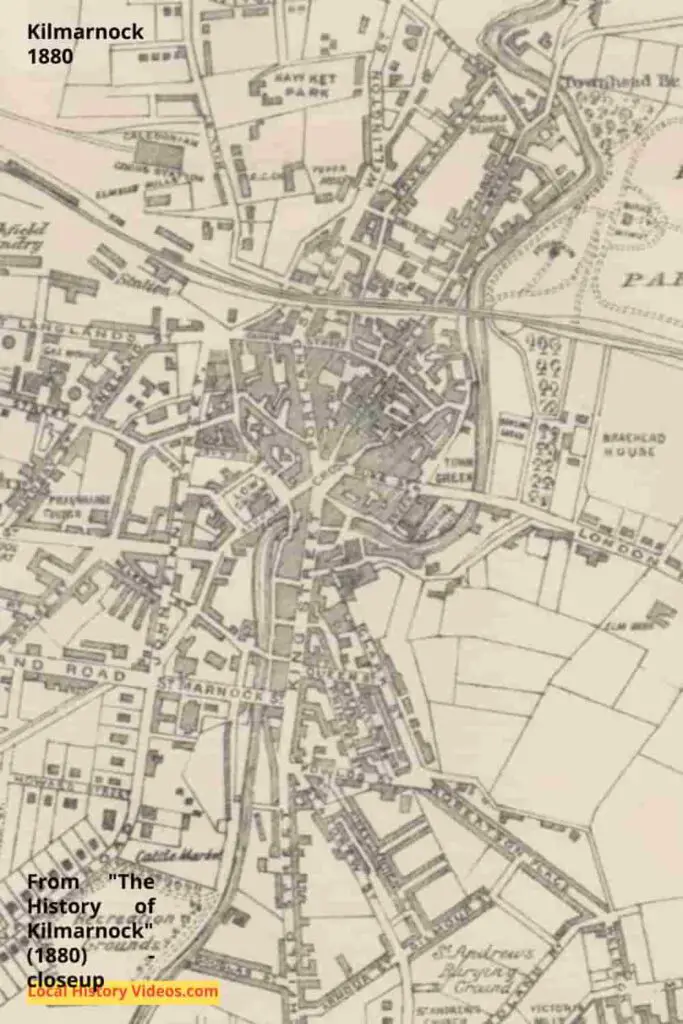 Old Photos of Kilmarnock
Enjoy a video showcasing a selection of old photos of Kilmarnock's past people and places.
Old Photographs Kilmarnock Ayrshire Scotland – tourscotland on YouTube
More pages about Scotland