Glimpse history through old images of Battersea, in Greater London.
Old Pictures of Battersea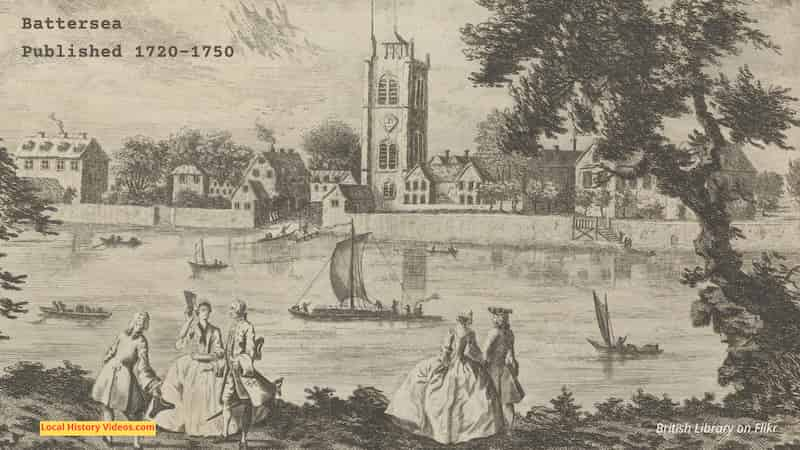 ---
Old Photos of Battersea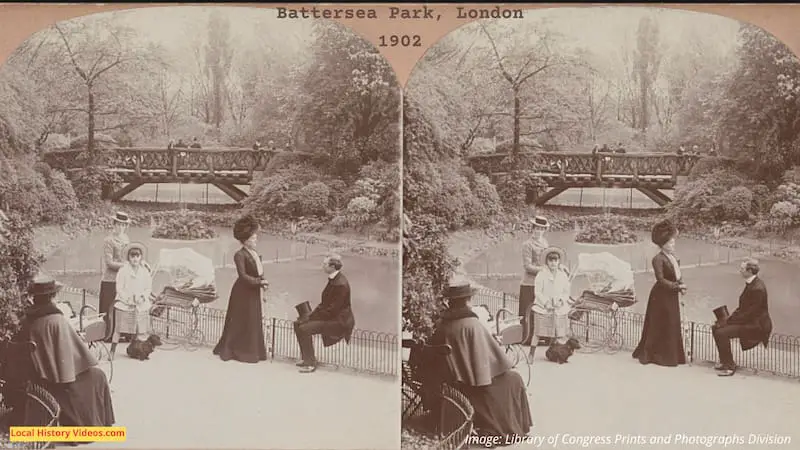 ---
Royal Visitors 1938
On 21st March 1938, King George VI and Queen Elizabeth visited working class homes at Battersea and Lambeth.
King and Queen in South London – British Movietone on YouTube
---
Gas Explosition! 1962
In 1962, a fire broke out in the garage of a Battersea haulage contractor, which unfortunately contained acetylene and oxygen cylinders.
They exploded with the force of a 500 pound bomb!
The incident damaged 30 nearby homes, and people were evacutaed by the police, who were worried about a petrol storage tank exploding too.
It also stopped the local railway network for several hours, since the garage was right under a railway arch.
Battersea Explosion (1962) – British Pathé on YouTube
---
Indoor Ski Slope 1962
This silent short clip from 1962 shows Mr Charles Forte opening the ski slope in Battersea Park.
It's made of Bakelite Vybak PVC and is 100% British. More hilariously, when skiiers get to the end they have to walk up sideways to the top again.
Indoor Ski Slope At Battersea Park (1962) – British Pathé on YouTube
---
Pancake Day 1970
Shrove Tuesday saw pancake races at Battersea park, including the Playboy bunnies who were cheered on by British Formula One racing driver, Stirling Moss.
Other contestants included film actresses Liz Fraser, Dora Bryan, Sylvia Syms, and Rita Tushingham, as well as Miss London Stores Penny Webster and Blue Peter presenter Valerie Singleton.
Battersea Pancake Race (1970) – British Pathé on YouTube
---
More about London