Glimpse history through old images of Barnes, which became a Borough of London in 1932.
---
Old Pictures of Barnes
Engravings from the eighteenth and nineteenth century show how much the area was transformed over little more than a century. Windmills, fields and orchards gave way to industrial progress and the railway.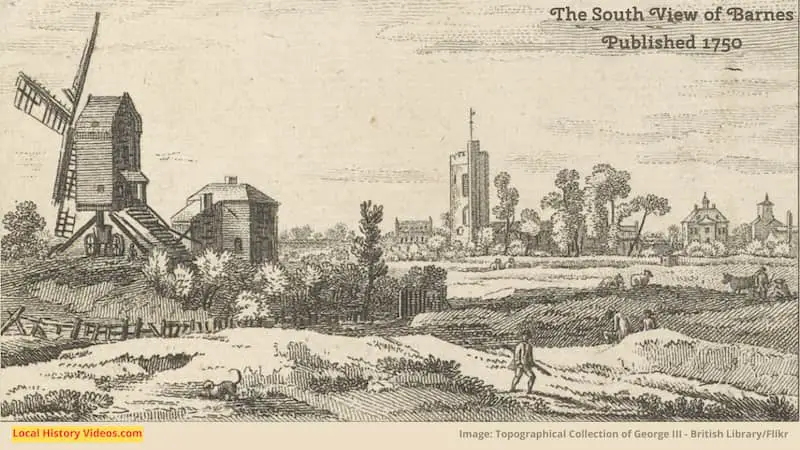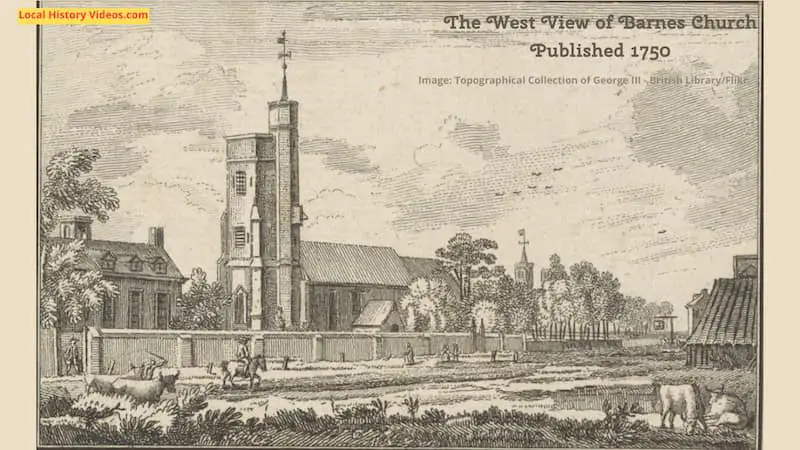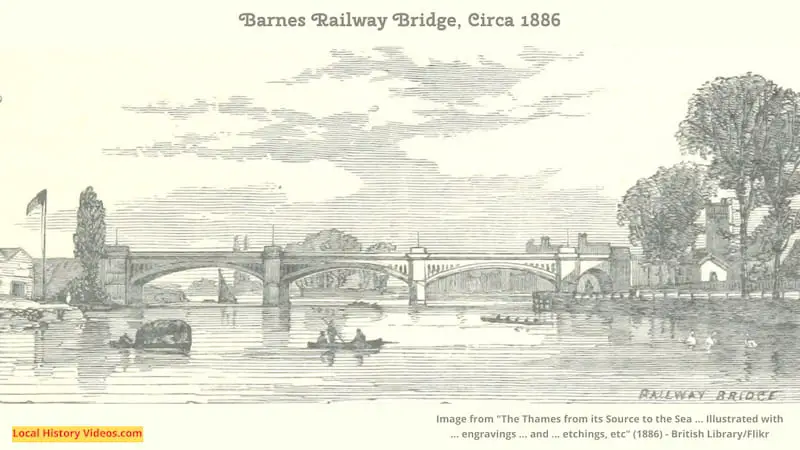 ---
Old Photos of Barnes
By the beginning of the twentieth century, the area was populated with residential streets and smart stores. But the village feel was still evident.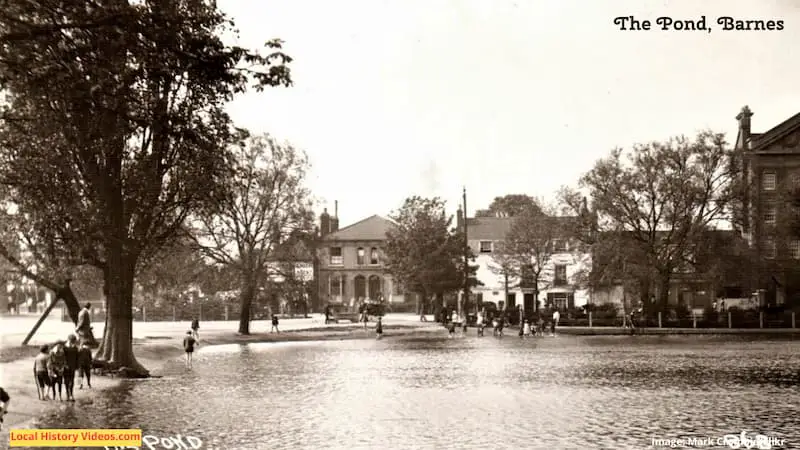 ---
Barnes Becomes a Borough (1932)
In 1932, Lord Ashcombe, the Lord Lieutenant of Surrey, handed over His Majesty's Charter of Incorporation to the Lord Mayor, marking the creation of Barnes, London's latest borough.
It all took place with great fanfare and a procession of horse drawn floats, watched by great crowds of local people.
Despite it being filmed in 1932, the sound is very clear, so you can hear what Lord Ashcombe says to the Lord Mayor, the Mayor's reply, and the music played by the marching band.
Barnes … London's Latest Borough (1932) – British Pathé on YouTube
---
Retiring Milkman (1988)
In 21st January 1988, Alan Smith enjoyed a trip on Corcorde, which had been kindly given to him by friends and customers as he retired from his work as a milkman delivering milk to people's doorsteps.
RETIREMENTS: Milkman,SMITH,Alan. – Thames News on YouTube
---
More Greater London