Glimpse history through old images of Virginia City, Nevada, in the USA.
Old Picture of Virginia City, NV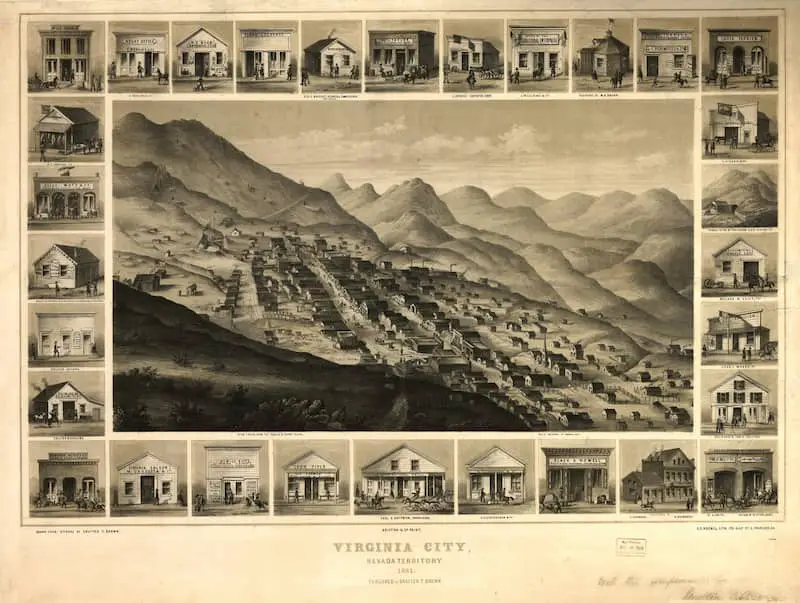 ---
Old Photos of Virginia City, Nevada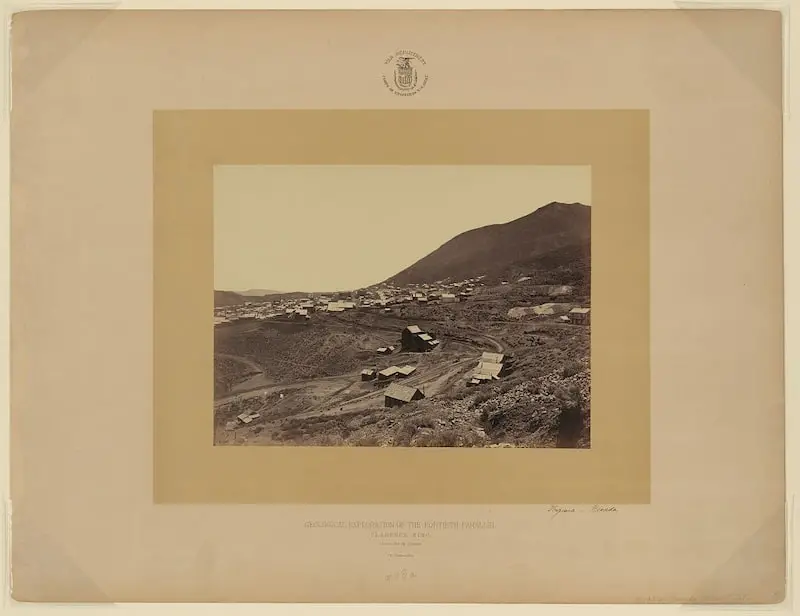 ---
History of Virginia City, Nevada
The podcast and YouTube channel 'Legends of the Old West' made an episode of this historic tourist attraction, covering the small city's history and past culture.
Key topics in this episode include:
Saloon life in Virginia City
Evolution of saloons from temporary tents to permanent structures
Importance of saloons as social hubs and community centers
Saloon keepers' influence and status in society
Entertainment, games, and services provided in saloons
Saloon architecture, decor, and amenities
Whiskey quality, additives, and dangers
Virginia City's unique characteristics
Cultural diversity and lack of segregation
Immigrant communities and their contributions
Varied neighborhoods and social dynamics
Sam Clemens and Virginia City
Sam Clemens (Mark Twain)
Territorial Enterprise newspaper
Mining industry
Boom town chaos
Virginia City's booming economy and wealth distribution
The mines and their impact on the town's economy
Money circulation and its effects on various aspects of life
Saloon culture in Virginia City
Whiskey and saloons
Lawlessness and gunfights
Role of saloons in boom towns
Miners and wealth
Gold rush and Henry Comstock
Gold rush in Nevada
Henry Comstock and his swindling
Gold and silver deposits
Virginia City's growth
LEGENDS OF THE OLD WEST | Whiskey in the West Ep1: Virginia City — "Writers & Miners" – Legends of the Old West Podcast on YouTube
---
Miles Finlan
Ever wondered what sort of people lived in Nevada's Virginia City it its early days? Miles Finlan was one of them.
Extract from:
The Montana Blue Book: A Biographical, Historical and Statistical Book of Reference
Published in 1891
Page 105
MILES FINLAN, Sergeant-at-Arms of the Senate, is a resident of Butte; was born February 14, 1837, in Ireland; attended the public schools of Canada for four years, but studied and educated himself while working in the Nevada mines; went to California in 1857 and has lived in the West ever since; came to Montana two years ago from Nevada, where he had lived for a number of years; was Superintendent of Streets in Virginia City, Nevada, for four years; was Sergeant-at-Arms in the House of Representatives in the session of 1889-90 and was elected to that same office in the Senate at the last session; was married to Miss Ellen Turner in 1872 at Virginia City.
---
You may also be interested in the Local History Videos page about the California Gold Rush
---
More about Nevada