Glimpse history through fascinating old images of Torquay, Devon.
Old Photos of Torquay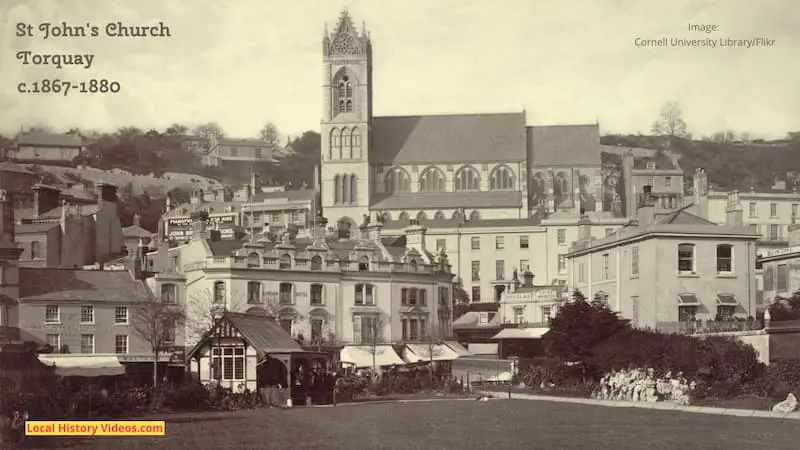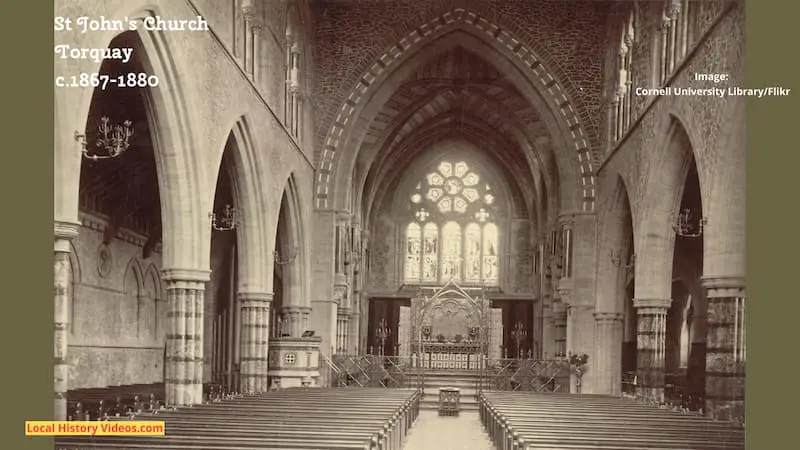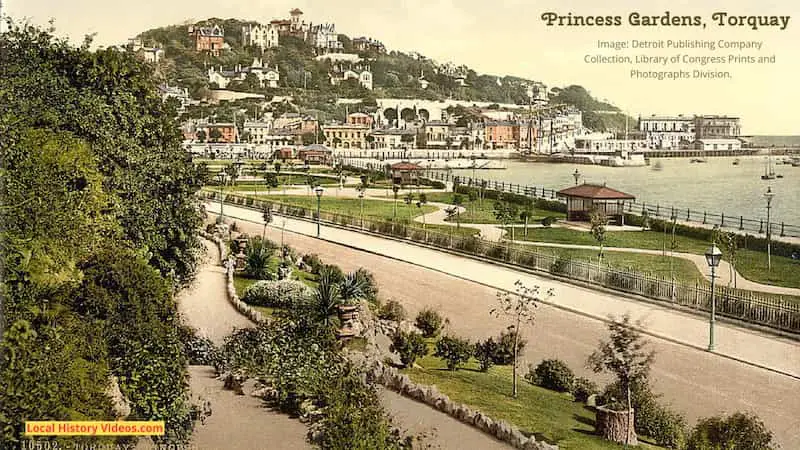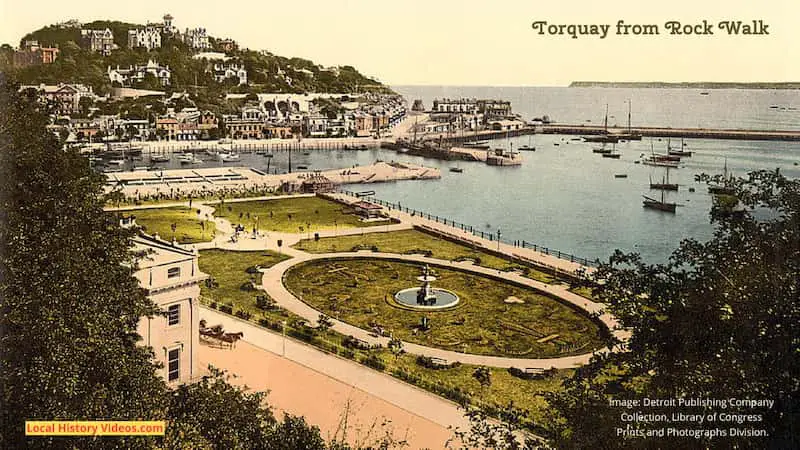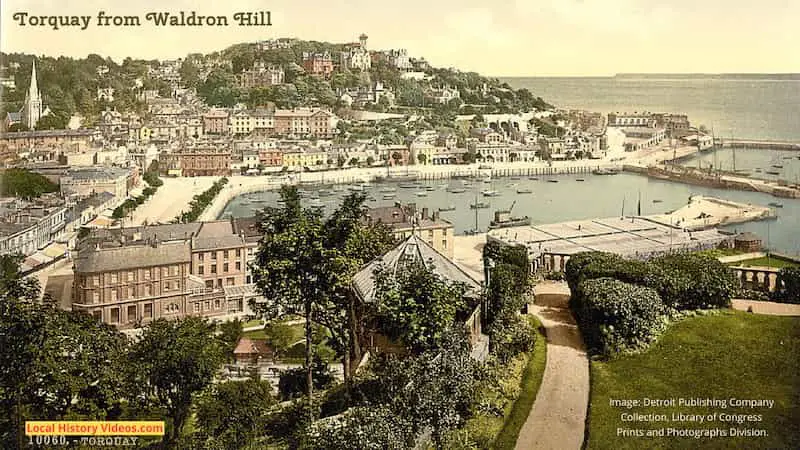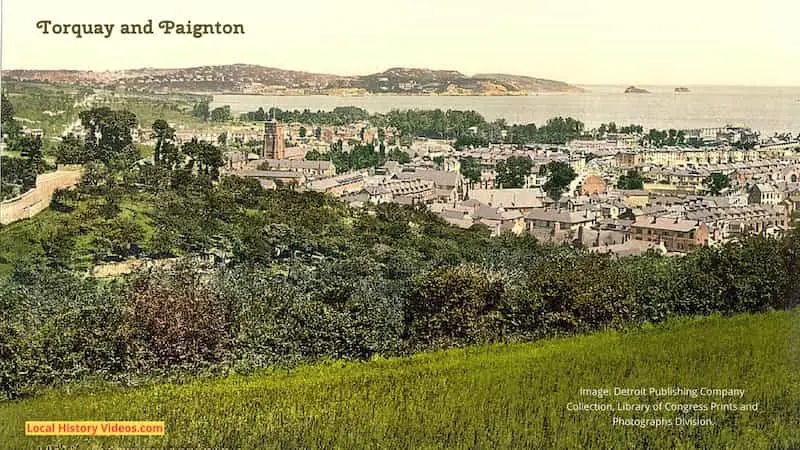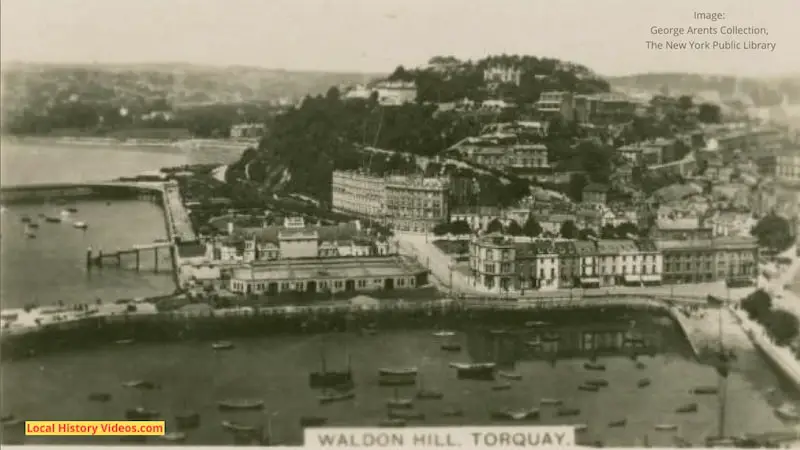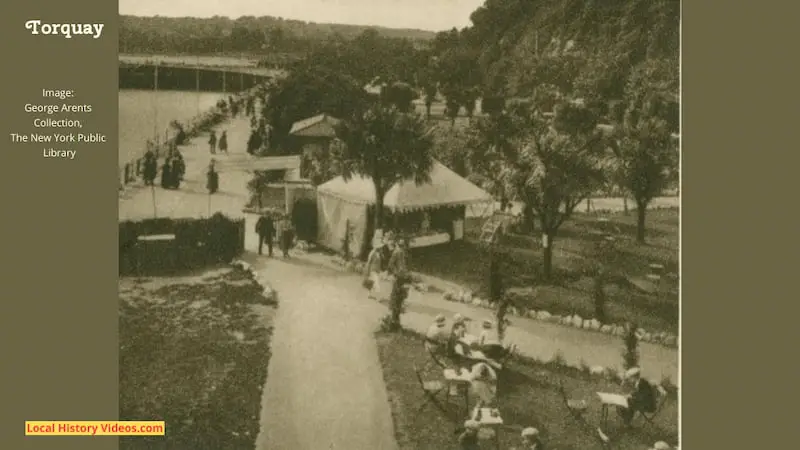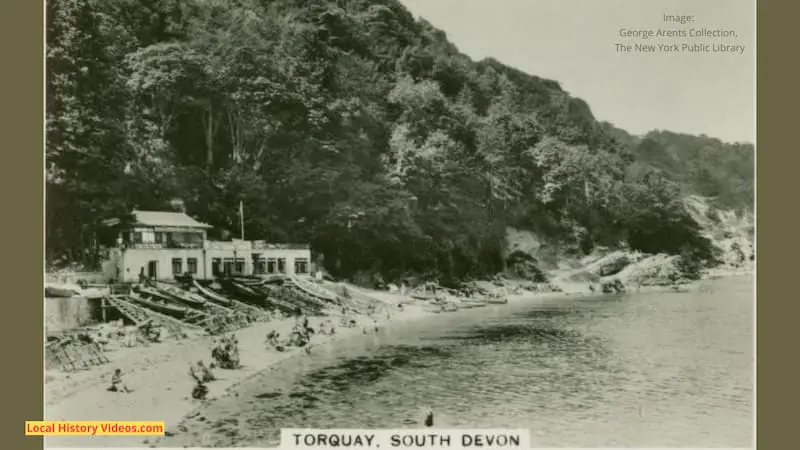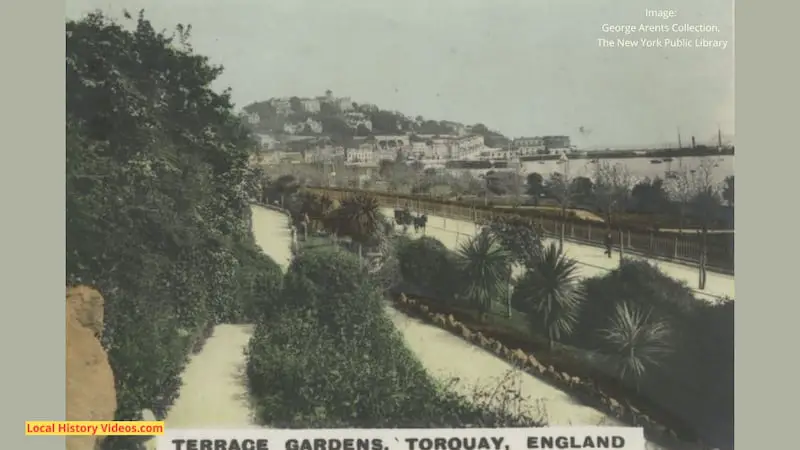 Devonshire Girl Guides 1937
In 1937, the County Rally of the Devonshire Girl Guides was visited by the Royal President of the Girl Guide Association, Princess Mary, the Princess Royal. Also in attendance was Lady Clinton, the County Commissioner, and Torquay's Mayor, Mr A Dennis Phillips.
The Princess Royal At Torquay (1937) – British Pathé on YouTube
Rough Seas 1941
Rough Seas At Torquay – 1941 (1941) – British Pathé on YouTube
VE Day 1945
VE Day was on Tuesday, 8 May 1945, marking the end of World War II in Europe.
While the war continued for the time being in other parts of the world, the end of the Nazis in Europe led to celebrations across Britain.
This 9.5mm cine film footage was a home movie recording of VE Day celebrations in Torquay.
VE Day Home Movie – Dave Eldergill on YouTube
1955 CEA Conference
This is a little gem.
The cinema executives and their cheerful wives arrive at Torquay railway station on steam trains, and have their luggage moved by station porters.
They've obviously had a bit of worry with rail strikes, but managed to arrive on time.
"He is met by a chap who is lonely now his daughter is married…"
Then a lovely shot of the town and harbour, then a glimpse of the Imperial Hotel, before we see another executive and his smiling wife and surprisingly young son arriving by car at the Grand.
In Wales, it's quite funny watching the 80 year old cinema owner coming out of his traditional semi to be chauffer driven about in a small car. There are quite a few images of different location in Cardiff in this section of the film.
Then we're back to Torquay, where the executives have finally left the bar and are now sitting about drinking tea, before a blustery walk on the beach with their wives.
Talk Of Torquay – C.E.A. Special For Conference (1955) – British Pathé on YouTube
Easter 1957
In these silent clips from Easter time 1957, we see local people getting the town ready for the summer visitors.
Torquay Prepares For Easter (1957) – British Pathé on YouTube
Buses 1997
Buses, passengers, cars, businesses and buildings appear in this video from 1997.
TORQUAY BUSES 1997 – DaveSpencer32 on YouTube
You may also like