Glimpse history through old images of Lancashire, in North West England, UK.
Accrington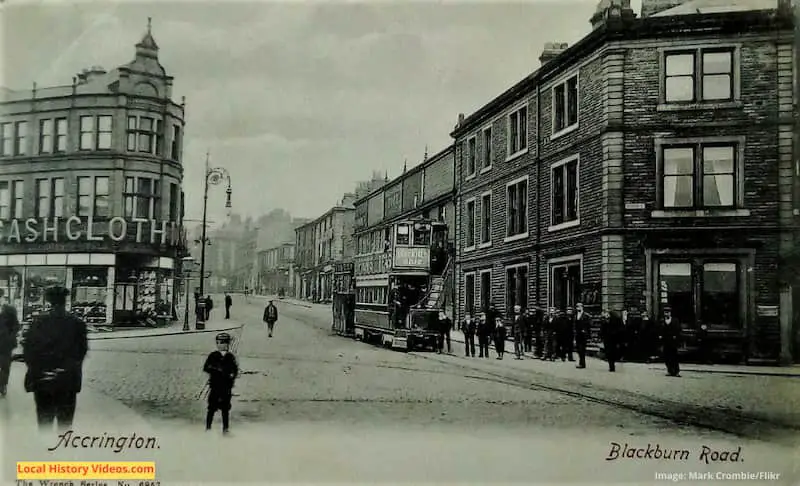 ---
---
---
Burnley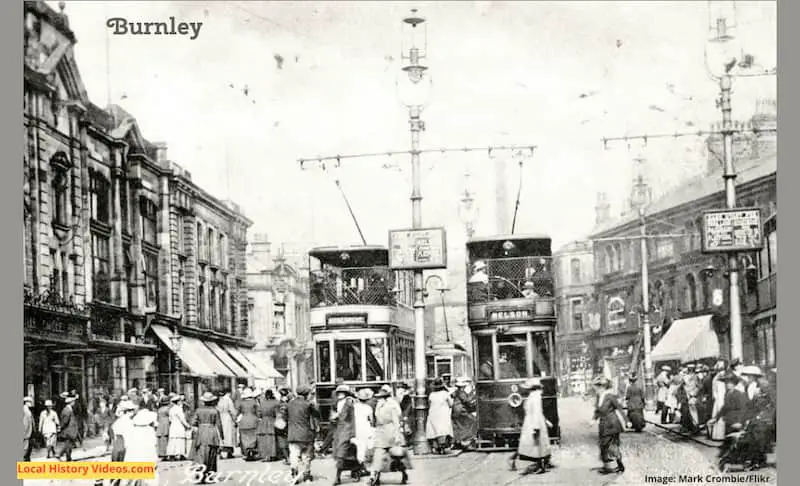 ---
Catforth
In 1925-26, Claude Friese-Greene's filmed locations around Britain for his colour film 'The Open Road'. He stopped at the village of Catforth, where the washing was spread to dry across a hedge, to capture scenes of rural village life.
Unfortunately, the tiny children in these charming scenes were orphaned the following year. The girl was sent to a distant relative and the brothers to an orphanage, never to see each other again.
Catforth, Lancashire (1926) – BFI on YouTube
---
Chorley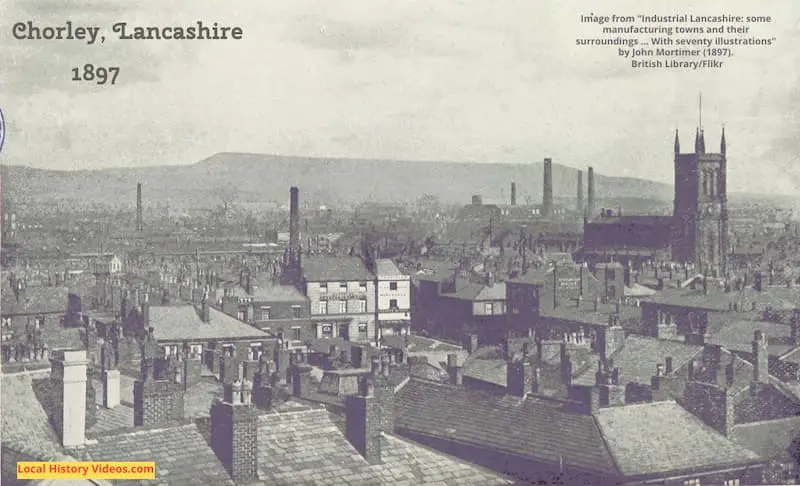 ---
Clitheroe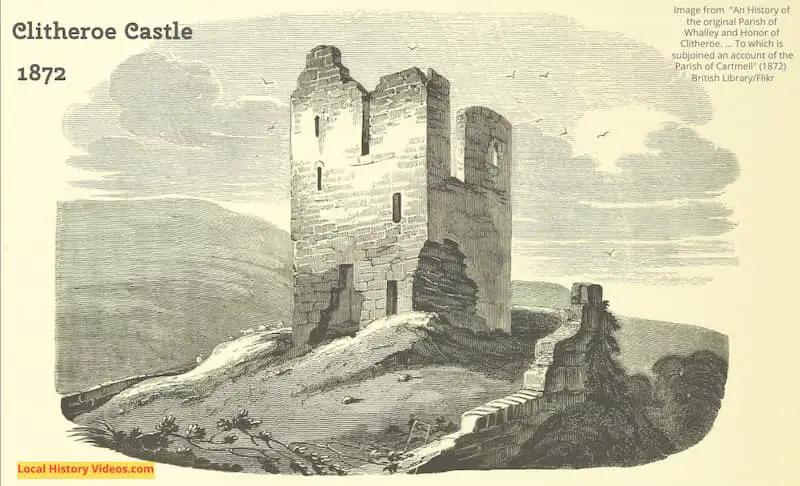 ---
Colne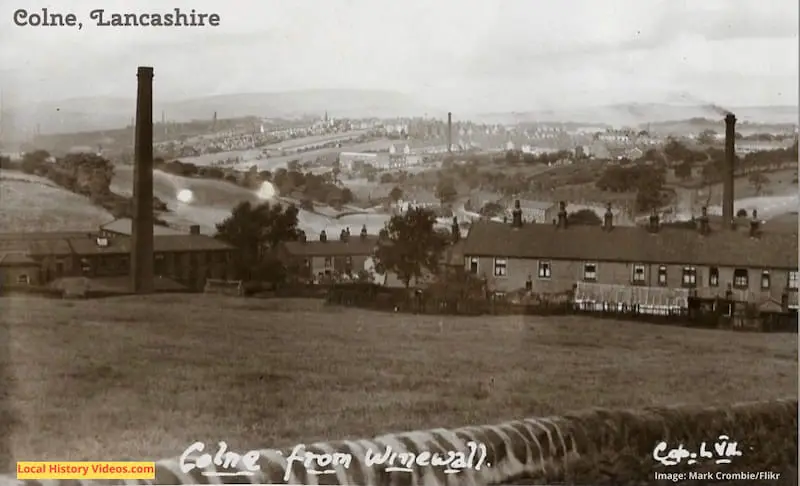 ---
Darwen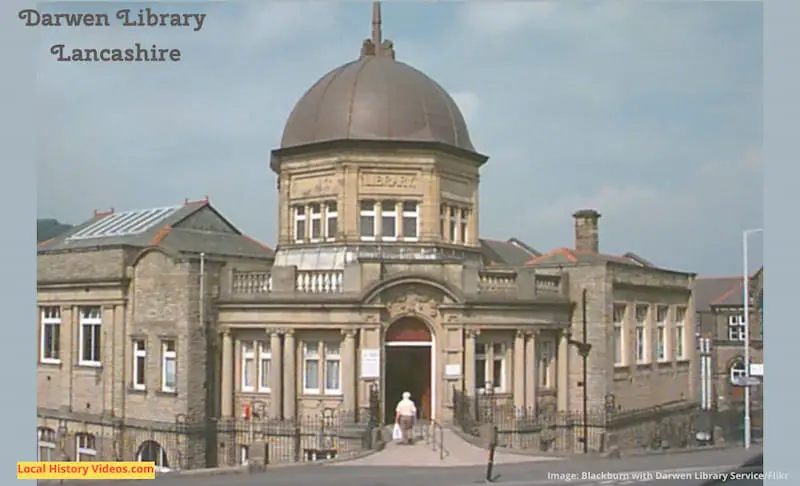 ---
---
Haslingden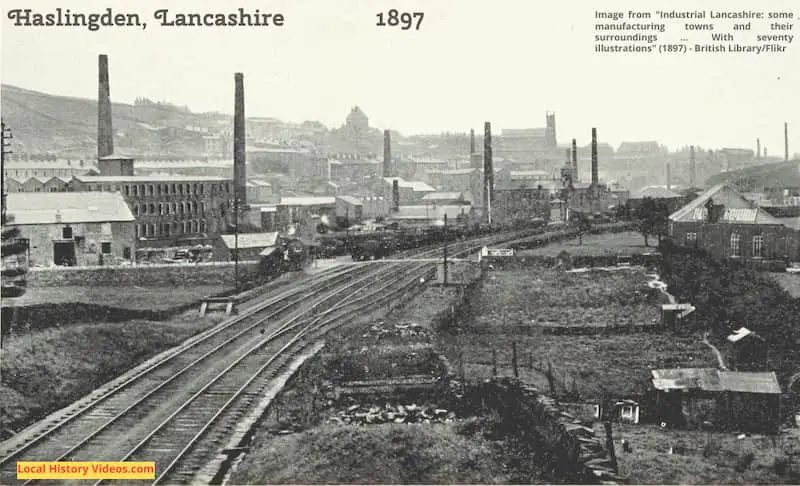 ---
Lancaster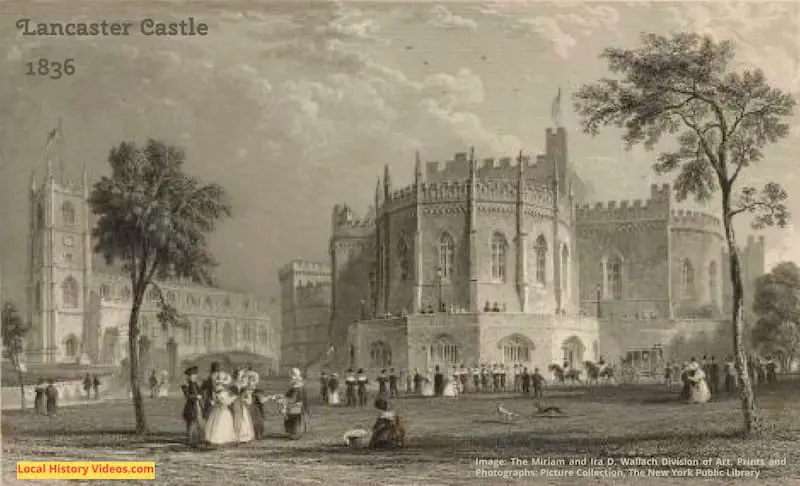 ---
Lytham St Anne's (1951)
Mr Oswald Beard of St Anne's on Sea (Lytham St Annes) claimed to live on tea alone, drinking about 60 cups a day.
He had been injured in World War I, but lived normally until 1941. Then he had to learn to live on thin liquids. Even milk was not allowed.
He also had sleep problems, managing only two hours of sleep a night.
Tea Drinker (1951) – British Pathé on YouTube
---
Morecambe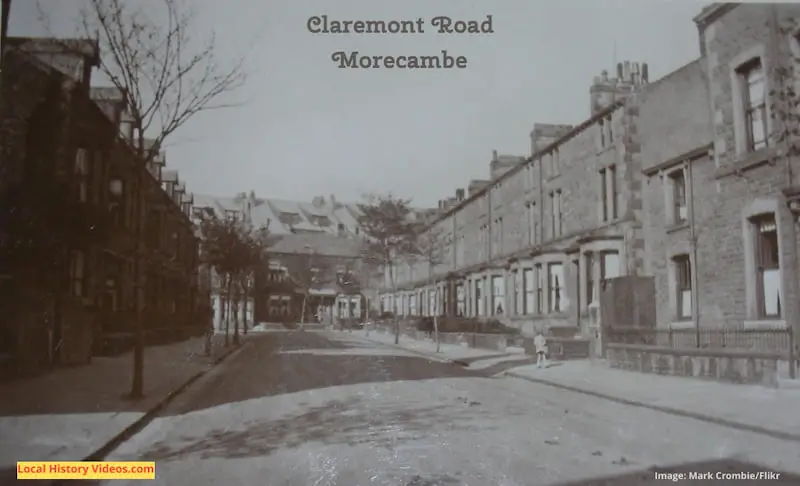 ---
---
---
Aeroplane Factory 1918
This early footage records Mr Clynes visiting a Lancashire aeroplane factory in 1918.
The Wright brohers made their first flight on 17 December 1903, but by 1918 the technology had developed enough for long distance flight records, war time reconnaisance and bombing raids, and flying competitions.
Lancashire aeroplane factory (1918) – British Pathé on YouTube
---
Lancashire Cotton Mill 1947
The cotton mills were the backbone of Lancashire's industry for about 200 years, and were the birthplace of the weaving machines integral to the Industrial Revolution.
The absence of sound from this footage is unsurprising, because they were very noisy environments.
Lancashire Cotton Mill (1947) – British Pathé on YouTube
---
See also a page on this site about Royal Visits to Lancashire.
More about Lancashire
More about Lancashire local history resources
Back to Home Page