Glimpse history through old images of Consett, in County Durham, North East England.
Consett was one of Britain's most prominent steel-making towns, and the loss of this industry during the 1980s is still keenly felt by the community today.
Located in North East England's County Durham, Consett is a fairly recent town. Little settlement existed in the area until the 1840s, although there was historically a manor here.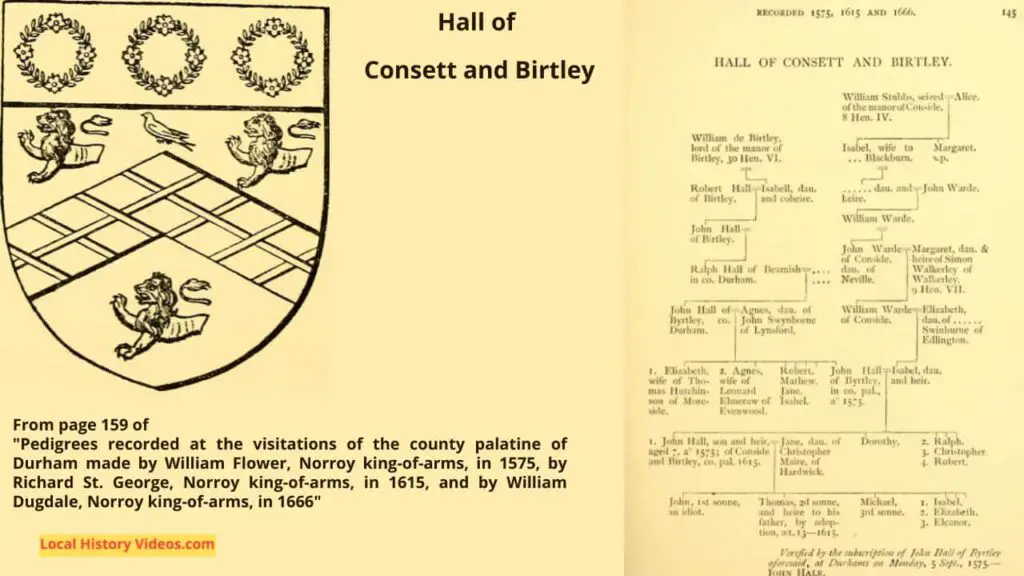 Then the Derwent Iron Company arrived and drew in about 14,000 workers and their dependents to live and work here. The coal industry, and later steel, provided the bulk of the local economy and income for more than a century.
Over the next few pages, the collection of videos takes us through old photos of the town across many decades, local lads who went off to the Great War a century ago, the days of steam, the steelworks in operation, local parades and night out, disputes as the steelworks faced permanent closure, and a trip down memory lane to the buses of 1997.
Thanks to Thomas B. from Pixabay for the photo shown above, and to each YouTube channel credited on the following pages.
Old Photos Of Consett
This is a slideshow of images showing Consett and the nearby district in the old days.
Owd Bob: Published to YouTube on 15 Jan 2015. Title 'Old Consett'.
Memories of Consett 1
Photo slideshow of vintage scenes of Consett in County Durham. Part 1 of 2.
Stephen Bridgewater: Published to YouTube on 16 Feb 2015. Title 'Memories of Consett vol 1'.
Memories of Consett 2
The 2nd of the 2 part series, this is a slideshow of old photos of Consett.
Stephen Bridgewater: Published to YouTube on 20 Mar 2015. Title 'Memories of Consett Vol 2'.
Consett Past And Present
This is a montage of old photos set to music. There are good textual explanations on screen too.
Martin Boyle: Published  to YouTube on 24 Mar 2015. Title 'consett past and present'.
Consett And District In Days Gone By
This is a slideshow of pre-1920s photos, showing the Consett area in days gone.
caz jeff: Published to YouTube on 2 Dec 2009. Title: 'Consett and District days gone by'.
Consett WWI Durham Light Infantry
Marking the centenary of the start of the Great War, which later became known as World War I, Guss Parkin created this visual tribute to the local area's troops.
GUSS PARKIN: Published to YouTube on 31 Jan 2014. Title:'CONSETT WW I DURHAM LIGHT INFANTRY TRIBUTE . WE REMEMBER THEM .'.
St Patrick's Church Parade Consett (1959)
This is vintage telecine footage of St Patrick's church. 
It was taken by Gerard Hughes of Consett, and given to the Made of Steel project by Gerard's daughter Helen.
MADEOFSTEELCONSETT: Published to YouTube on 15 May 2013. Title: St Patricks Church Parade Consett 1959
Past Shops & Businesses Of Consett
Images of past shops and businesses in and around the County Durham town of Consett.
Stephen Bridgewater: Published to YouTube on 10 Jul 2015. Title: PAST SHOPS AND BUSINESSES OF CONSETT
Consett Iron Works (1969)
Vintage footage of the Consett iron works, in the North East of England, when they still provided employment and income for the local community.
British Pathé: Published to YouTube on 13 Apr 2014. Title: Consett Iron Works (1969)
Consett Steelworks Durham (1970s)
The Consett steelworks in County Durham, in the 1970s.
HuntleyFilmArchives: Published to YouTube on 5 Nov 2015. Title: Consett Steelworks Durham, 1970's
Consett Steelworks 1981
Colour photographs set to music, showing what was left of the Consett steelworks in 1981.
Alan Heath: Published to YouTube on 12 Mar 2010. Title: Consett Steelworks 1981
Tyne Tees TV – Coast To Coast: Consett 
NEV T: Published on to YouTube 21 Jul 2012. Title: Coast to Coast -Consett The Town That Was
This is a half hour episode of the Tyne Tees TV series, Coast To Coast, presented by Eric Robson and Mike Nally. It was recorded at a point that the steelworks were scheduled to close and a strike was in progress.
The first interviewee, John Carnie from Durham University's Regional Policy Unit, begins by saying that Consett's steelworks had made a profit in the third quarter of 1979 and shouldn't be closing. Continental steel producers received levels of subsidy Consett didn't enjoy, and yet they were much more profitable. Closure would cause unemployment rates of up to 40% by the mid-1980s.
Then it was over to British Steel's viewpoint. Paddy Naylor, Chief Executive of "British Steel Industry" (actually BSC (Industry) Ltd, a small subsidiary of BSC), and Derek Saul, Managing Director of the BSC (British Steel Corporation) Teesside Division were introduced.
Patrick (Paddy) Naylor and two of his BSC Industry executives left to establish Job Creation Ltd, a-profit-making venture set up in 1980. The company was incorporated on 05 January 1983. Job Creation Ltd. subsequently diversified its operations to Ireland, Netherlands, West Germany and the USA, though it was dissolved many years ago. By 2009, Patrick Naylor was running The Camelot Hotel in Cornwall.
Further mention of Derek Saul is made in a November 1991 recording with Derek Mate at his home in Cleveland. It's held by the British Library sounds library: Mate, Derek (6 of 9) National Life Story Collection: Lives in Steel.
Next came Bill Sirs, General Secretary of the Iron and Steel Trades Confederation. He had told the previous Coast to Coast episode about the Consett Steelworks in October, that the plant was good and had a future. Now his union was taking out an injunction to stop the closure for not liaising with the unions. The workers were already on strike for more pay because other union leaders hadn't listened to his advice, and management were now using the opportunity to force closures.
William (Bill) Sirs was born in Hartlepool on 6 January 1920. One of 10 children raised in the two downstairs rooms of a terraced house, he left school at the age of 14 and became a crane operator in the iron and steel industry. He initially served as a local union official in Middlesborough, then moved to Manchester and later become assistant general secretary of the Iron and Steel Trades Confederation (ISTC). He was promoted to acting general secretary and then held the position of general secretary from 1975 until his retirement in 1985. Bill Sears died on 16 June 2015, and you will easily find a range of newspaper obituaries discussing the highs and lows of his union career.
Next one of the Consett craftsmen is interviewed. Mr (Craig?) Thompson. He talks of the great improvements the site had been made and the anger people should feel about the closure.
A local official of Bill Sirs's union is next, John (Leonard?). He again states that the plant has been profitable in the last quarter of 1979. The media appears to know August is the proposed closure date, but the unions and men haven't been told. He also asks for a Public Inquiry to look into allegations that the British Steel board misappropriated one thousand million pounds of public funds over the years.
Derek Saul says Consett's current profitability arises from 4 main points (but lists 5):
The loss making plate capacity was taken out
High load of billets was achieved by closure of Teesside furnaces and mills
Site's improvement in productivity
More aggressive purchasing policy so Consett used more imported coal to make coke than any other steel plant in the country 
Gets benefit of new facilities on Redcar in terms of its raw materials and burden 
Then says Consett can't be given a date at the moment. The unions have an embargo which meant management couldn't speak to them.
The presenter then says the French steelworks received a loan of £24m in EEC founding for plant and retraining.
He then has a bewildering conversation with someone from the European Steel Commission in Brussels, who says the people losing their jobs will be benefiting from their normal income for a reasonable period of 3 years or maybe more, perhaps 4.
Back on planet earth, the presenter talks of redundancy. £20,000 for 'old hands' is the going rate at Shotton and Colby.
Then back to hear how Brussels doesn't decide which plants close down, but wants to provide safety nets, which he says should be provided by the government.
John Carnie from Durham University's Regional Policy Unit voices his confusion that a plant can get itself improved and profitable, and is then closed. 
Derek Saul comes back to say it's not closing because of the plant itself, but overcapacity in the industry. It comes down to closing Consett, one of the two sites in the Scunthorpe area, and one in the Sheffield Rotherham area. Two of them have capacity way beyond Consett, and one has increment capacity.
John Carnie says the UK will have the lowest steel capacity of all EEC countries. Germany keeps open loss making sites so they have capacity if demand rises.
Bill Sirs says if production is reduced to 15m tonnes (given current slump) there won't be enough supply as demand rises.
Consett & Stanley (1980s)
Montage of colour photos of young people out socialising in the 1980s.
hugo ball: Published to YouTube on 23 Dec 2013. Title: Consett/Stanley…into the 80's
Old Film of Consett And Blackhill
Modern and historic film and photos, set to music.
GUSS PARKIN: Published to YouTube on 19 Oct 2013. Title:  CONSETT TOWN AND BLACKHILL OLD FILM
Consett Buses 1997
This is an excerpt of a DVD that is available for purchase. It shows local buses in operation in 1997.
DaveSpencer32: Published to YouTube on 14 Dec 2013. Title: CONSETT BUSES 1997
More County Durham pages
.