Glimpse history through old images of Wellingborough, Northamptonshire, England.
Old Pictures of Wellingborough
First mentioned in the 1086 Domesday Book as Wendelburie, the historic market town of Wellingborough in Northamptonshire was once famous for its shoe and leather industry.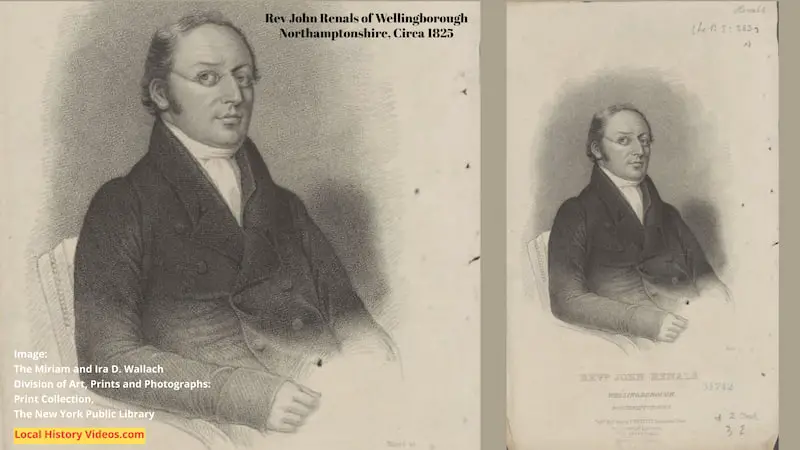 ---
Zoo Animals (1959)
Watch zookeeper Morris Sharpe look after a lion at home with his wife and daughter, before he takes the animal out to a pub for a drink of beer at the bar.
In a second clip from the same year, zookeeper Charles Humphries feeds a variety of animals at the private zoo.
The zoo closed in 1970.
Lion Loves Out Local (1959): British Pathé (YouTube)
Lion At The Table (1959): British Pathé (YouTube)
---
Dolls Factory (1968)
The doll making process at the Rosebud Mattel factory in Wellingborough was filmed by British Pathé in 1968.
There's lovely clear footage of several factory workers in their 1960s clothing and hairstyles.
Nene Plastics manufactured the Rosebud Dolls before the amalgamation into the American toy company Mattel in the 1960s.
Footage includes the Finance Director, J.R. Ashby.
Dolls Factory: How Dolls Are Made (1968) | British Pathé (YouTube)
---
WELLINGBOROUGH (1968)
This Super 8 cine film is in colour but without sound. The 15 minute film includes captions to inform the viewer where the filming took place with each change of scene. It features a range of locations and a good number of passers by.
WELLINGBOROUGH 1968. 8mm SILENT FILM. – SMILEVIDEOBRITAIN on YouTube
---
Drag Racing (1967)
Racers get ready for action at Wellingborough's Santa Pod raceway.
Drag Racing (1967) | British Pathé (YouTube)
---
Wellingborough's Streets
A young couple's bike ride round local streets in the early 1980s was filmed by someone with a home video recorder in the car behind them. As a reult, you can see many homes and businesses of that time.
The streets are empty and everything seems to be shut, so it was probably a Sunday. Until 1994, it was illegal for the majority of stores to open on a Sunday.
Bike trip around Wellingborough – proton700 on YouTube
---
Wellingborough (1987)
A home movie of a drive around Wellingborough in 1987. In just under 8 minutes most of the main streets with their shops are included, along with a number of residential streets and the occasional pedestrian.  It's interesting to see the types of cars and the empty spaces on the road outside many homes. In the background you can hear the local radio playing, including adverts.
Wellingborough 1987 – Travy & Simon's Adventures on YouTube
---
British Rail (1991)
Just over 12 minutes of footage showing a variety of trains passing through Wellingborough railway station in 1991.
British Rail 1991-Wellingborough Variety – Soi Buakhao on YouTube
---
More about Northamptonshire