Glimpse history through old images of Scone, in Perth & Kinross, Scotland.
Scone Palace
Historians and publishers were long ago attracted to images of Scone Palace, the place where Macbeth, Robert the Bruce and King Charles II were crowned.
As you can see from these images, the 19th century public enjoyed Gothic and romantic portrayals of what had originally been an Augustinian priory.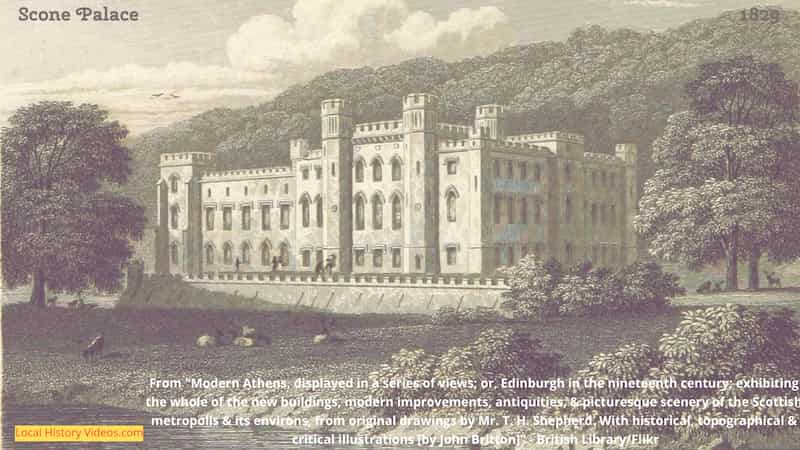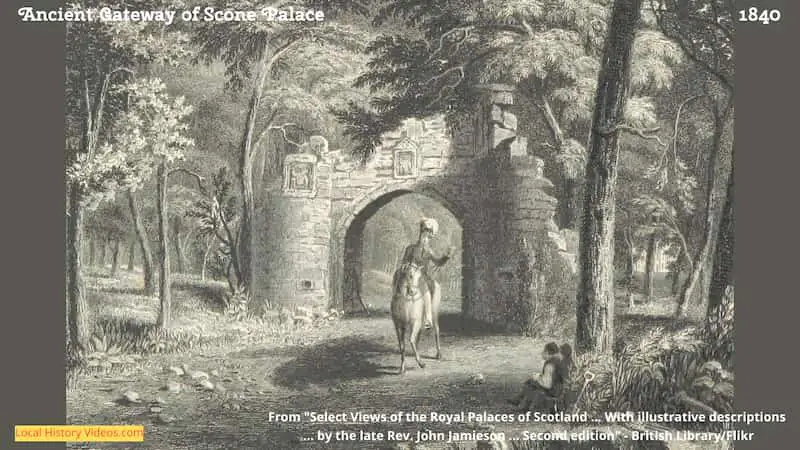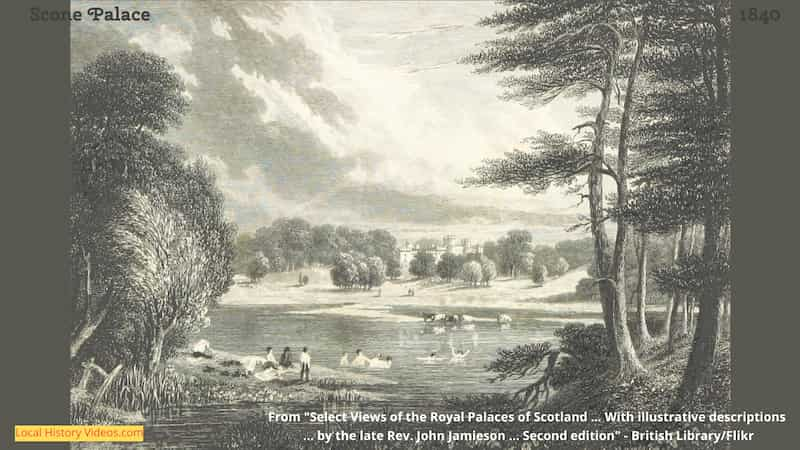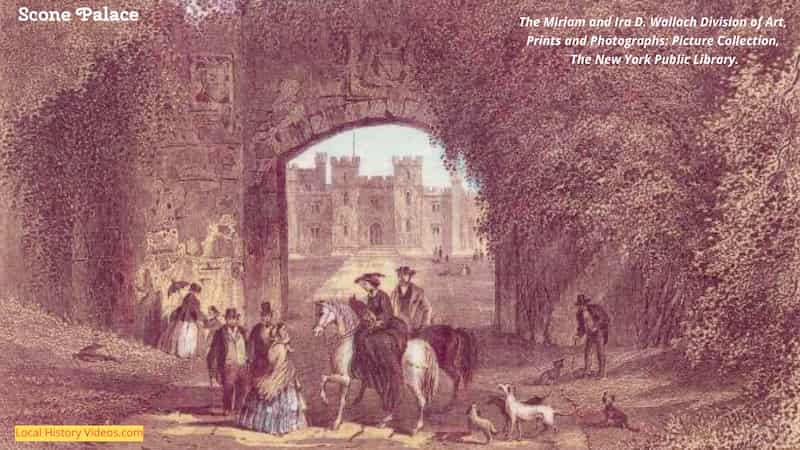 Old Scone Mercat Cross
The Old Scone Mercat Cross, which is also called the Old Scone Market Cross, was erected in the Middle Ages. It stood in the market place of Scone village, which grew up around the monastery and royal residence.
The cross still exists today, and is a Category A listed structure. It has an octagonal shaft, topped with a moulded capital and foliated cross.
However, the cross now stands in the grounds of Scone Palace, a few yards south of its traditional location.
The old village in which it once stood was demolished in 1803 and 1804, with the new village nearby taking on the name of Scone village.
Queen Victoria's Visit
A book called "Memorial of the Royal Progress in Scotland" was published in 1843, charting the royal tour of Scotland by Queen Victoria and Prince Albert.
Several pages were dedicated to their activities in the area during their stay at Scone Palace.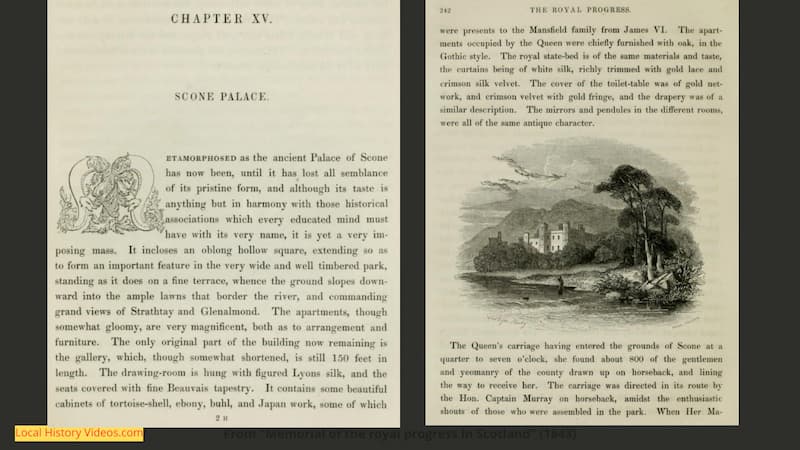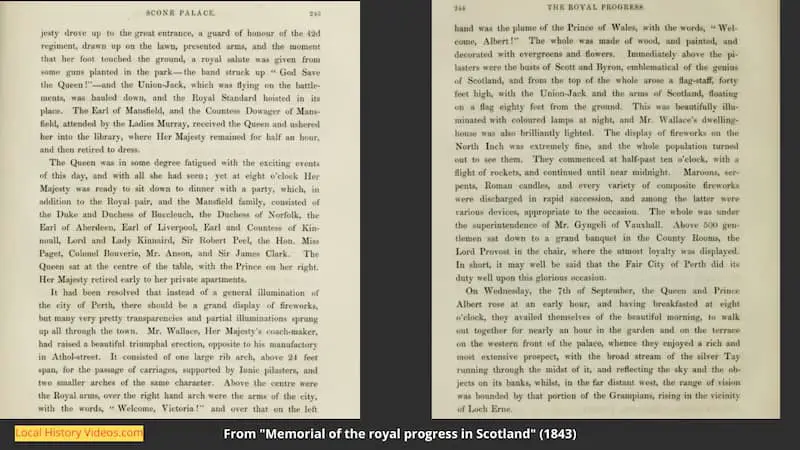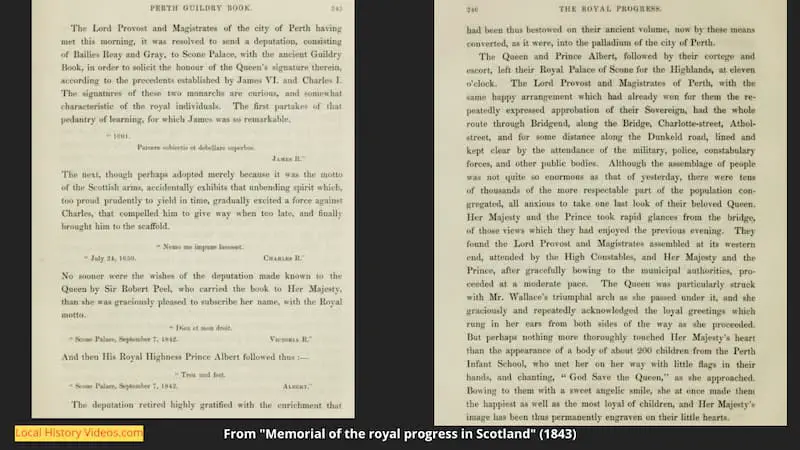 Old Photos of Scone, Scotland
In the early 19th century, the old village was demolished, when David William Murray, 3rd Earl of Mansfield commissioned an extension of the palace.
Villagers were moved to a newly constructed village nearby, also called Scone village.
Enjoy a video showcasing some of the old photos taken of the village's people and places.
Old Photographs Of Scone Village Perthshire Scotland: tourscotland (YouTube)
You may also like