Glimpse history through old images of Ross-on-Wye, Herefordshire, England.
Ross-on-Wye Market Hall
This first beautiful image was taken sometime around the end of the Victorian era, when gas streetlamps stood outside the Market Hall but cars had yet to make an appearance.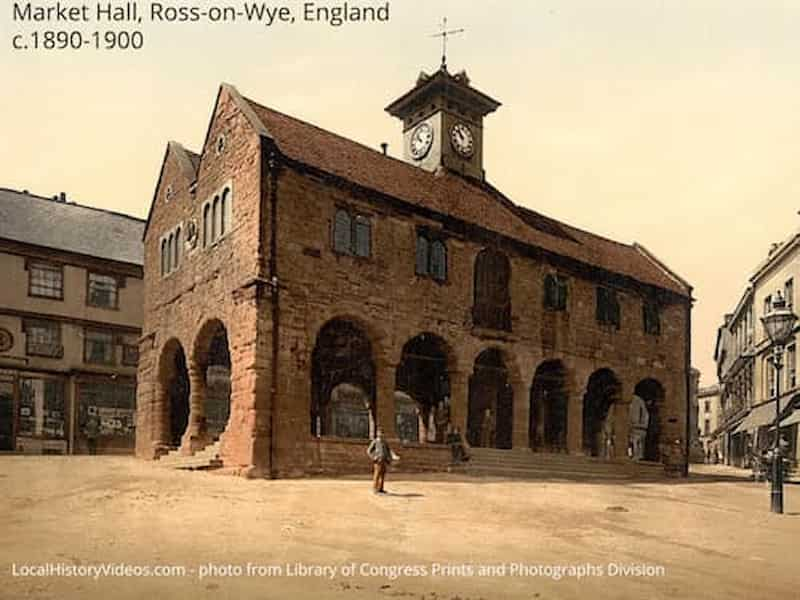 I've added three closeups of this old photo of the Market Hall and surrounding buildings, so you can enjoy more of the small and curious details to be found.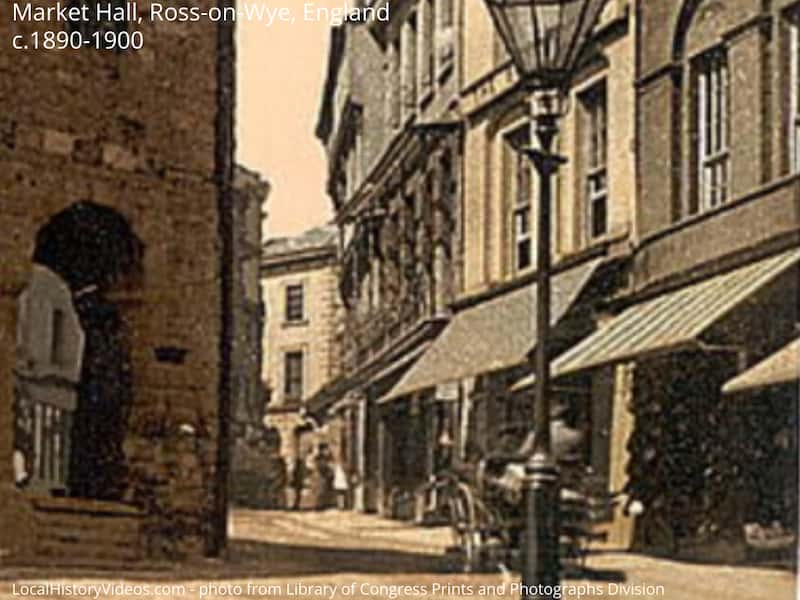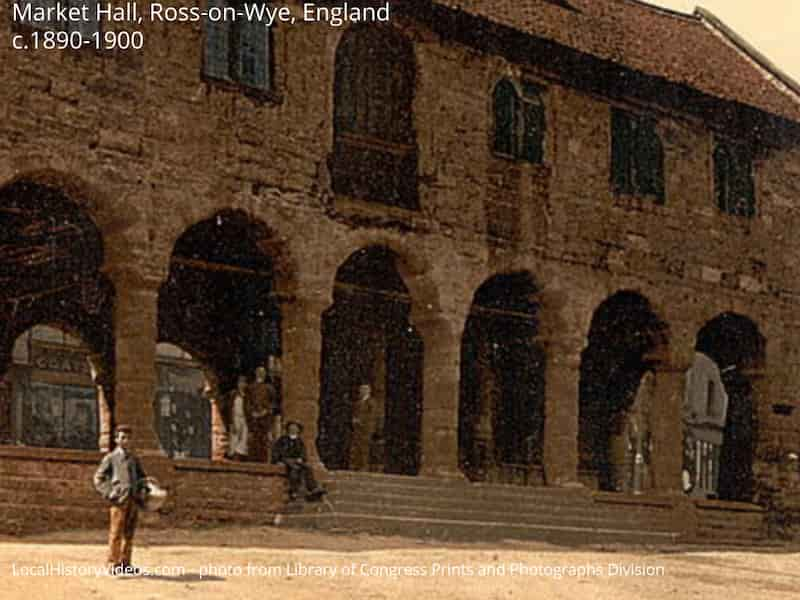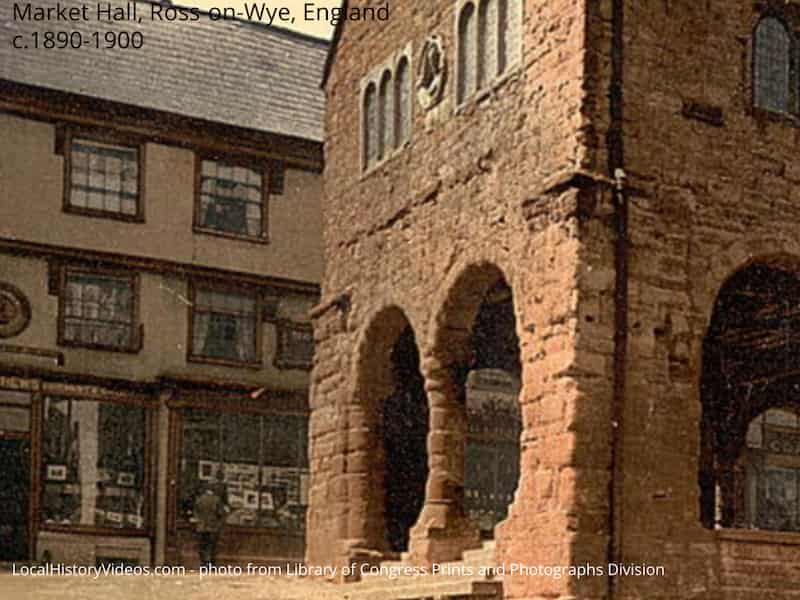 A number of images were captured in and around town in the same period: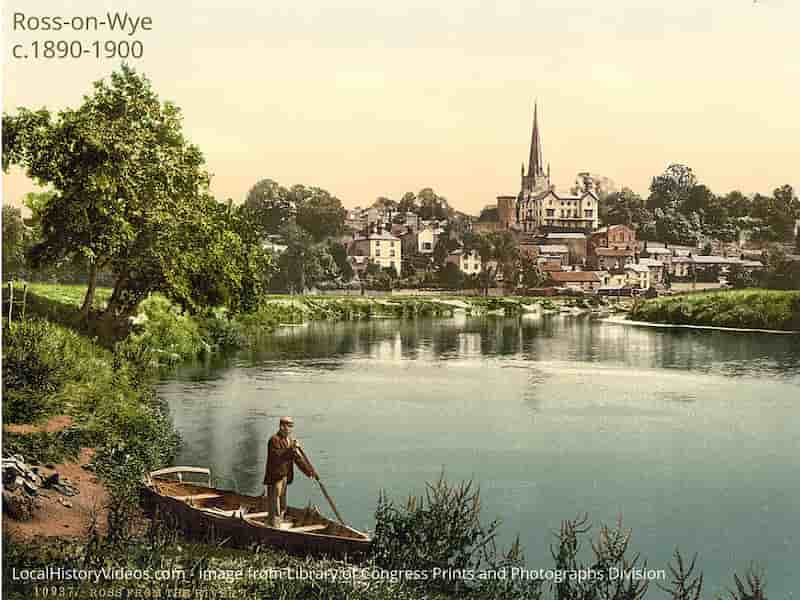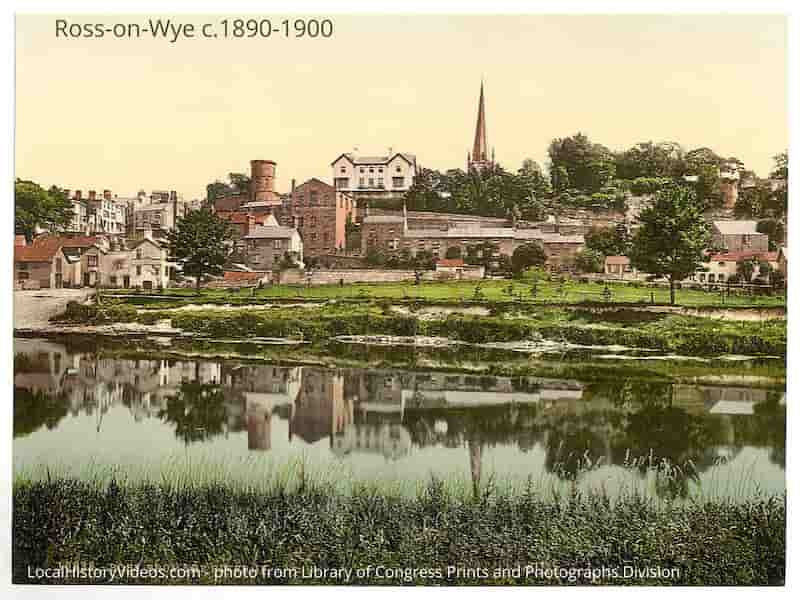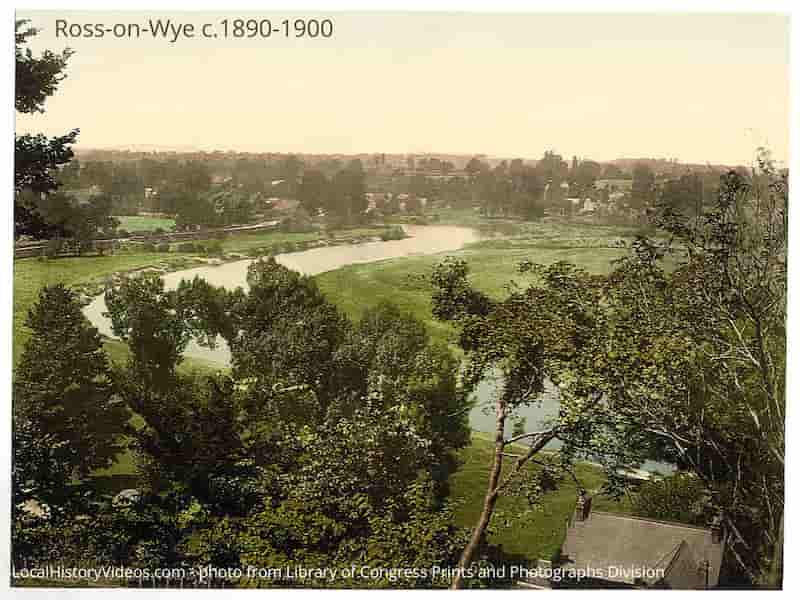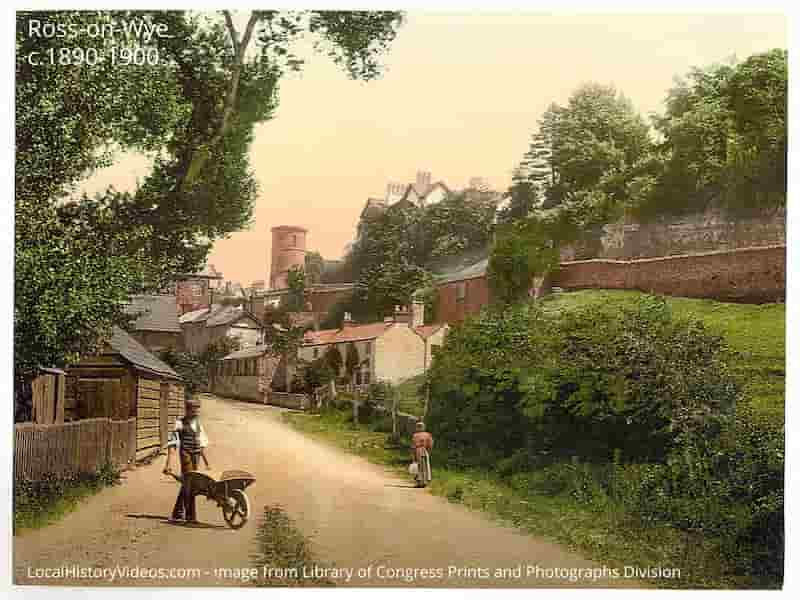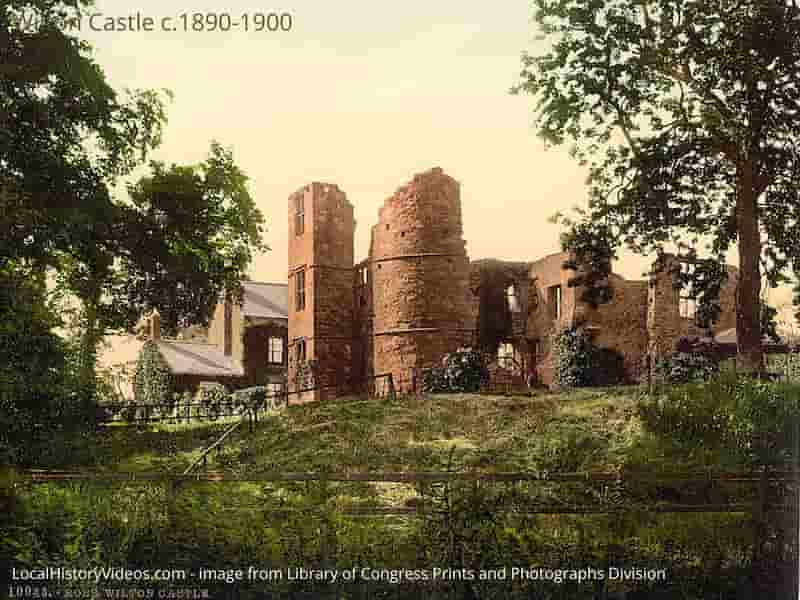 ---
St Mary's Church
The 700-year old parish church of St. Mary's is the town's most prominent landmark, thanks to its tall pointed spire.
William Rudhall and his wife Anne are buried here, in tombs with effigies made by the alabastor scupltors of Nottingham, whose work was once prized across Europe. Rudhall was Attorney-General to Arthur, Prince of Wales, whose untimely death meant Henry VIII took the throne. Having died in 1530, before the Reformation, Rudhall's tomb shows religious scenes on the side of his tomb.
John Kyrle High School and Sixth Form Centre is named after a local philanthropist who is also buried here. Known as "the Man of Ross", john Kyrle died in 1724.
Here are a couple of nice images of St Mary's Church, both from the inside of the church and its graveyard, taken around the end of the Victorian age.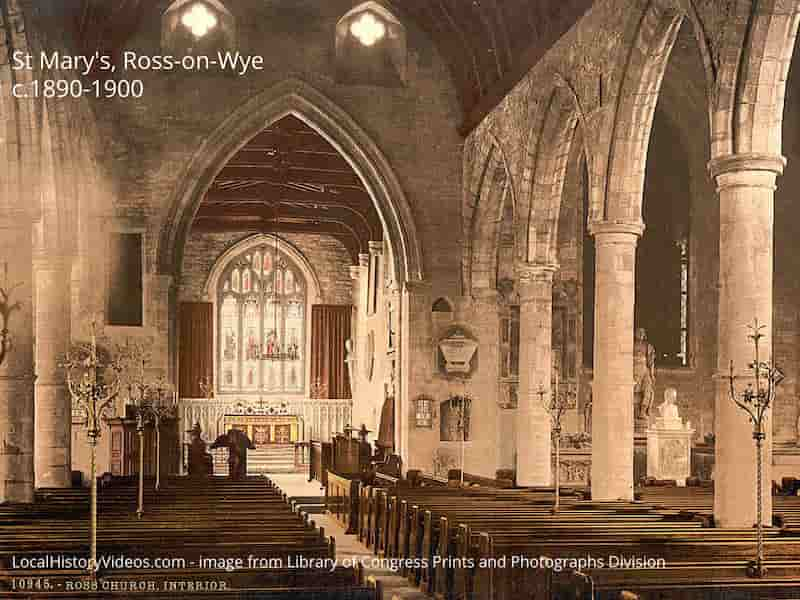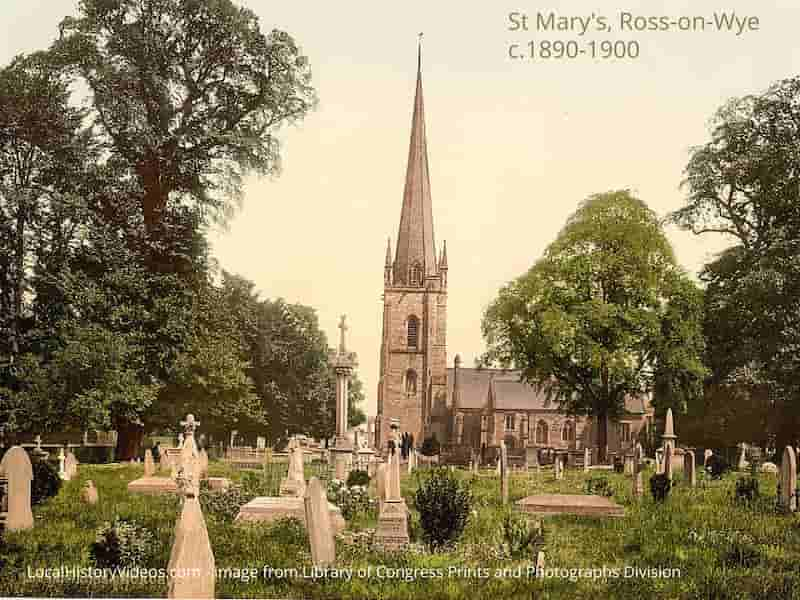 ---
Historic Views of Ross-on-Wye
Enjoy a video showing the historic sights once seen in Ross-on-Wye, carefully labelled with the dates so you know what year each image appears from.
Views around Ross-on-Wye, Herefordshire through Time! The Time Travel Artist (YouTube)
---
More about Herefordshire