Glimpse history through old images of Parkersburg, West Virginia.
Parkersburg's Panorama c.1909
The panorama photo taken sometime aroung 1909 captures the city along the riverside, and the smaller areas of development across the waters.
I've added three close up images taken from this panorama, so you can see a bit more detail.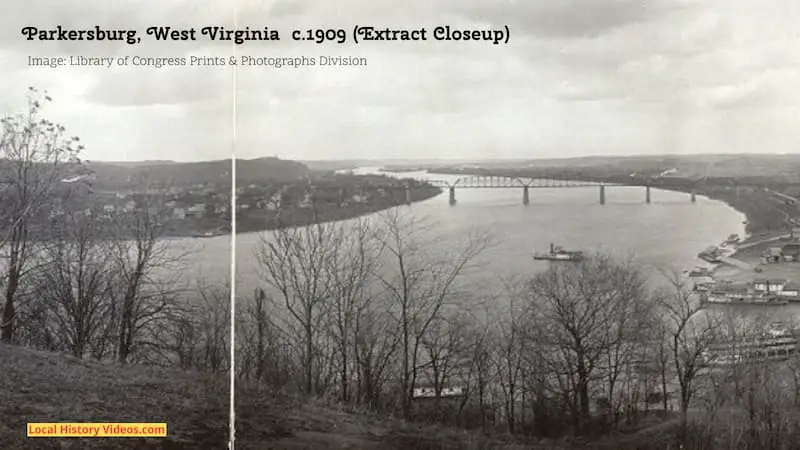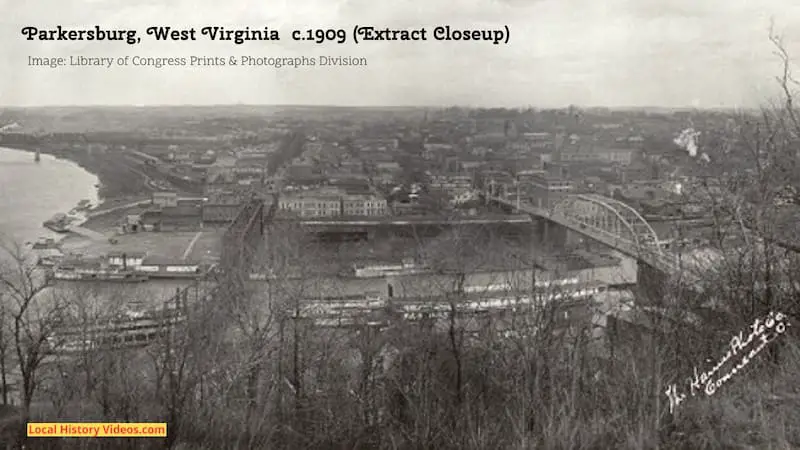 Parkersburg's Panorama c.1913
The next two old photos show a panorama of the city, probably in 1913.
I've added three closeup images from each of these photos, so you can see more detail of the structures, buildings, and ships.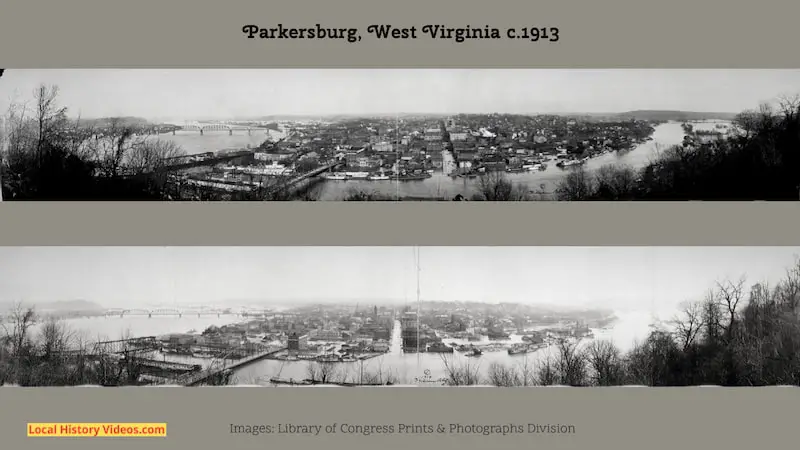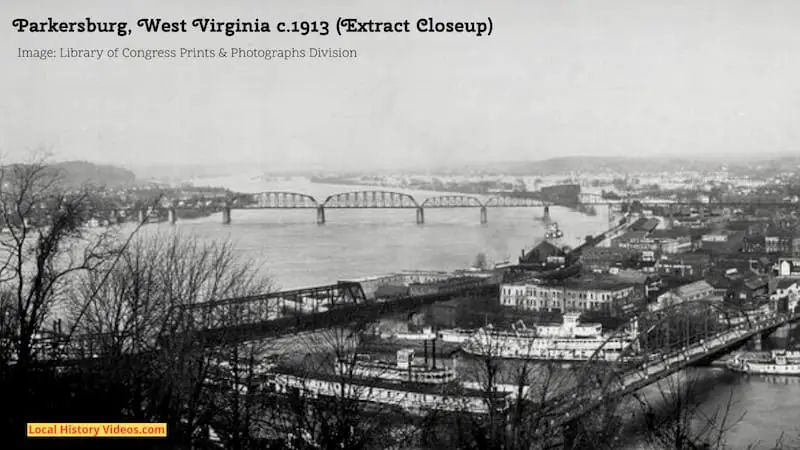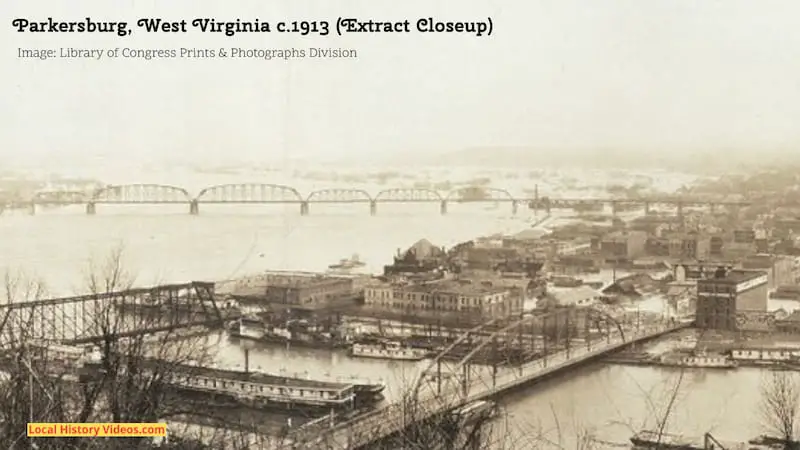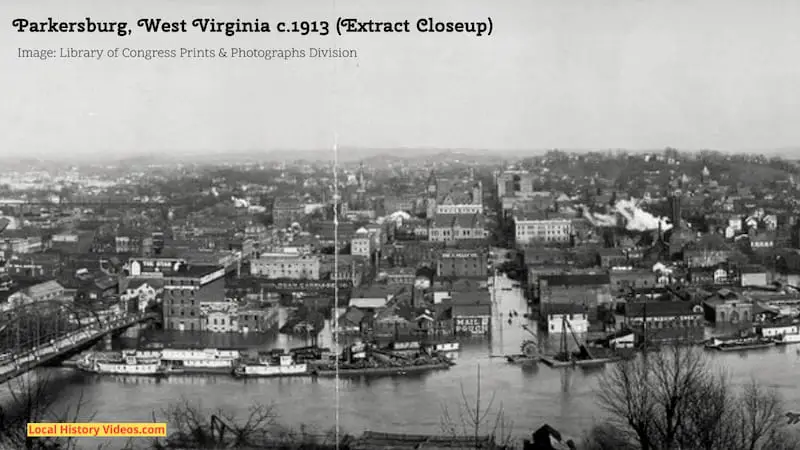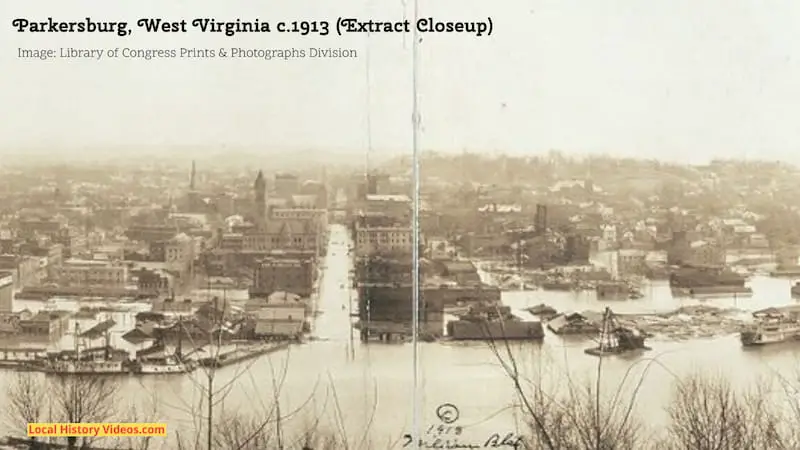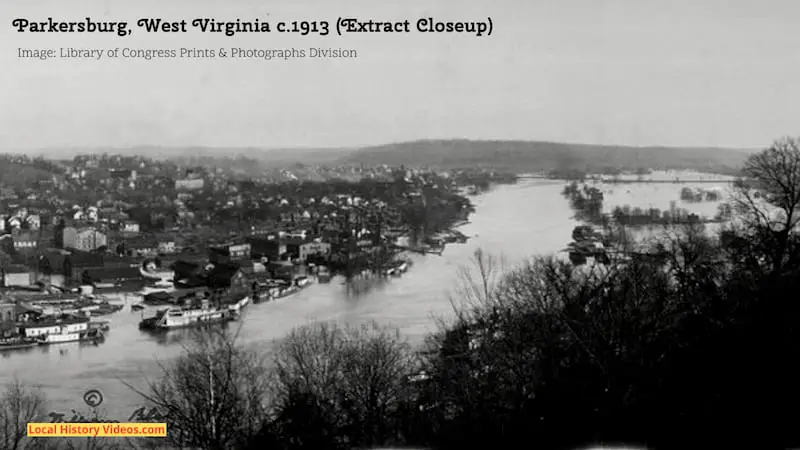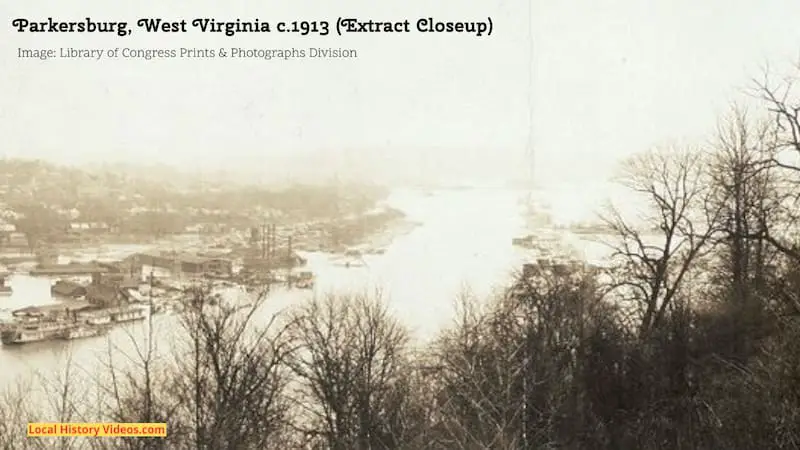 Old Photos of Parkersburg
These old photos of Parkersburg show city life and streets over many decades.
There are a surprising number of flood and fire disasters recorded in these old photos.
Vintage Scenes of Parkersburg, West Virginia – ReelNostalgia on YouTube
Parkersburg in 2012
This next vide was uploaded to YouTube in 2012. It shows a drive through quiet local roads to 7th Street.
parkersburg wv – lester mcgee on YouTube
Drone Footage 2017
While this isn't an archive film showing how the city looked many decades ago, it is a nice record of the streets and buildings from above. You can see historic properties still in use, and the way the riverfront has dramatically changed from a century ago.
Parkersburg, West Virginia Drone Fly Over – Troy Aurora on YouTube
You may also like