Glimpse the past through old images of Ludgate Hill, in the historic city of London.
Where did Ludgate get its name?
It's generally accepted that Ludgate got its name from an old English term, the compound of hlid (opening) and geat (gate) which are put together to mean postern or swing gate,
How old was the Ludgate?
It's though that the Romans were probably the first to build the Ludgate, possibly named after an early kind of Britain. Around 1136, Geoffrey of Monmouth mentioned Ludgate in his Historia Regum Britanniae, suggesting it was named after the mythic Welsh king Lud, son of Heli.
In 1760, the old Ludgate and attached gaol were torn down, with St Paul's Cathedral build on the site. The church of St. Martin's once attached to the Ludgate, still stands.
Ludgate Hill
Ludgate Hill, Tower Hill and Cornhill are three ancient hills of London. There's also a street called Ludgate Hill which runs between St Paul's Churchyard and Ludgate Circus. 
The narrow streets and alleys of Ludgate Hill disappeared in the mid 1860s.
Lugate Street was widened, becoming Fleet Street
Ludgate Circus was built in 1864
Ludgate Hill railway station was built between Water Lane and New Bridge Sreet
Ludgate Hill in 1896
First, here's an old photograph of Ludgate Hill, taken in 1896, when Queen Victoria was the British monarch.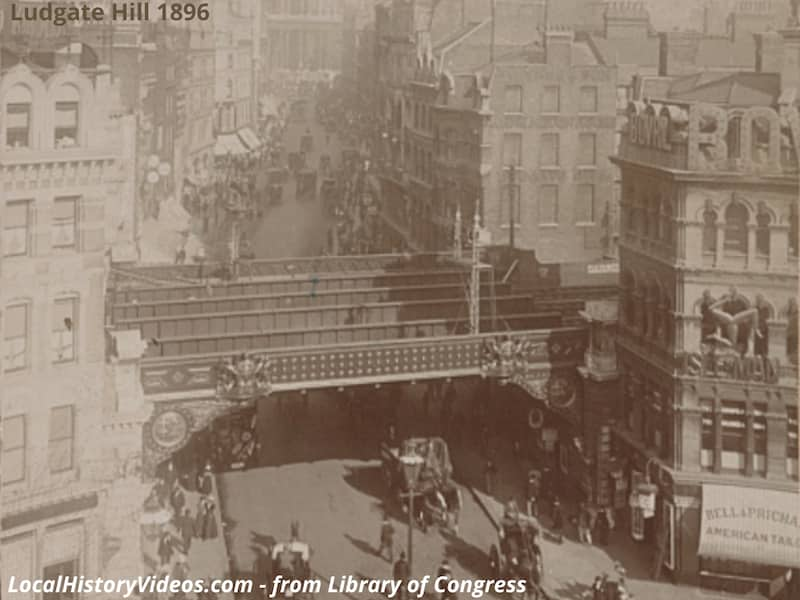 Now we'll see a series of closeups of the 1896 photo, to spot many interesting and curious details.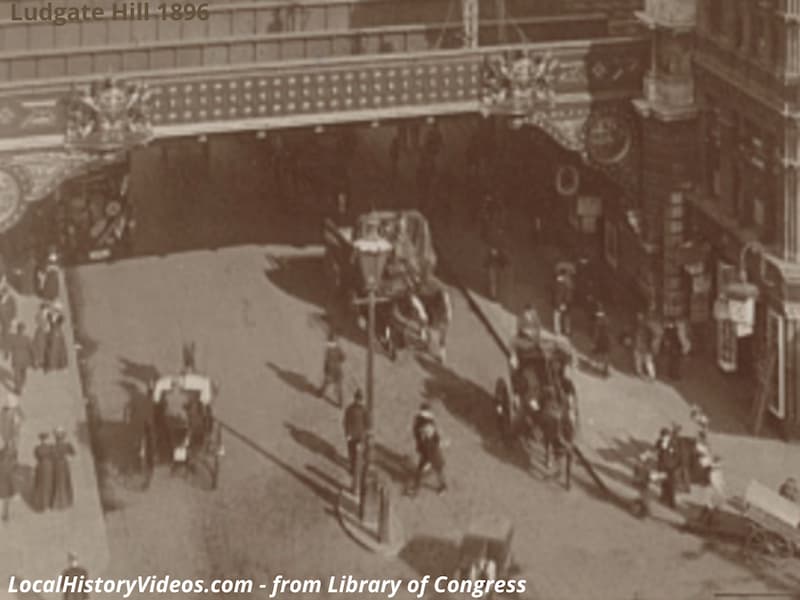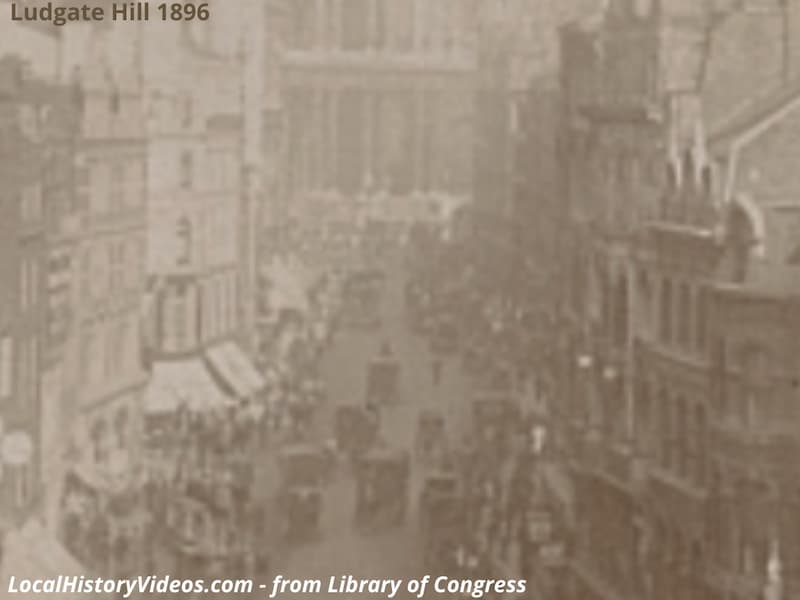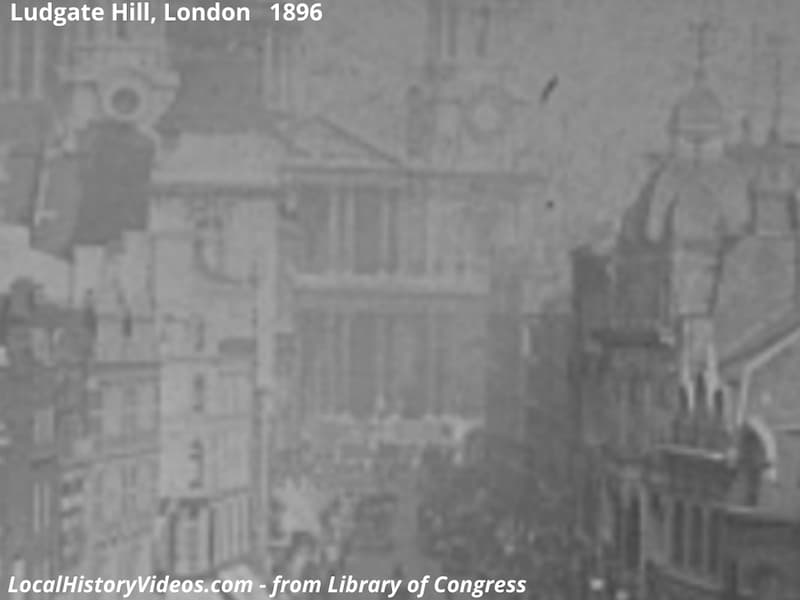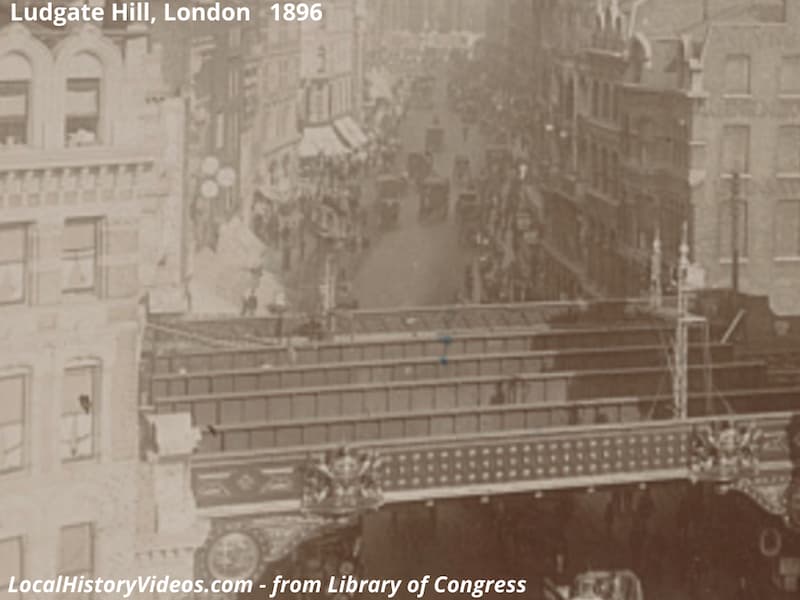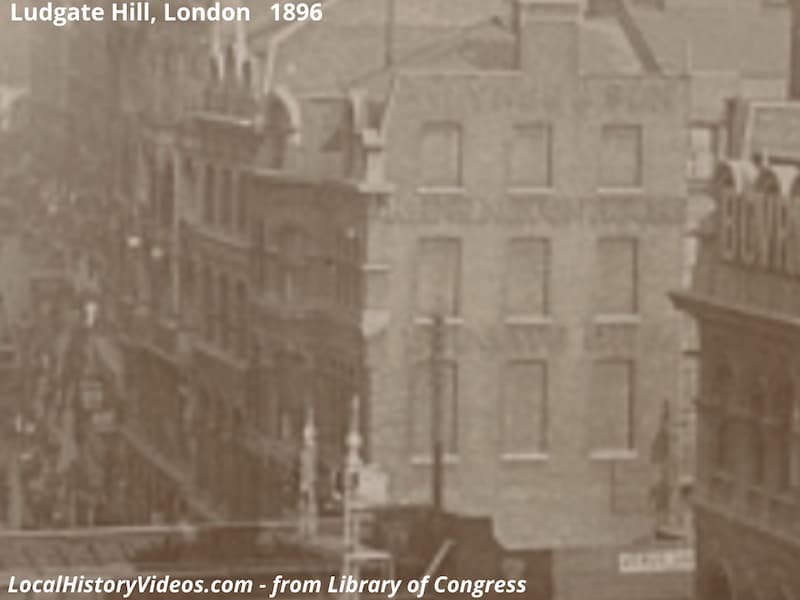 Ludgate Hill railway station closed to passengers in 1929.
In 1990, the railway bridge and viaduct were demolished, allowing construction of the City Thameslink railway station.
The London Stock Exchange has been located on Paternoster Square since 2004.
You may also like