Glimpse history through old images of Baltimore, Maryland.
Early Pictures of Maryland
The first picture, punlished in 1837, shows a man standing in a semi rural setting, looking across to Baltimore's skyline with its many chinmeys and towers.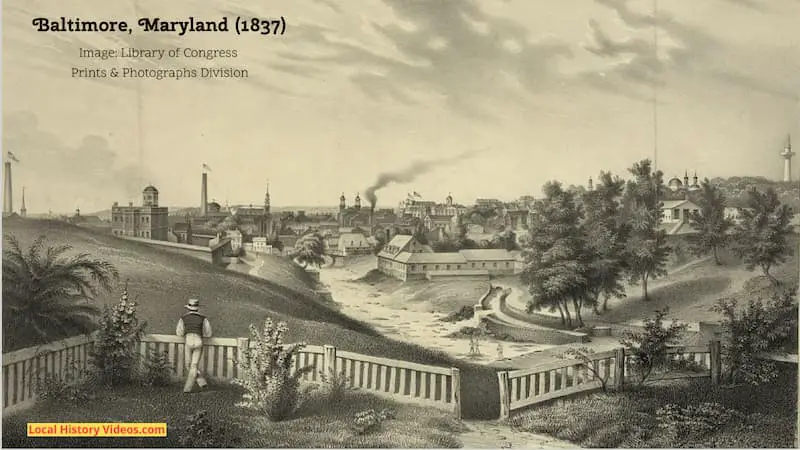 Next we have a bird's eye illustration of Baltimore's streets and landmarks, published sometime around 1862.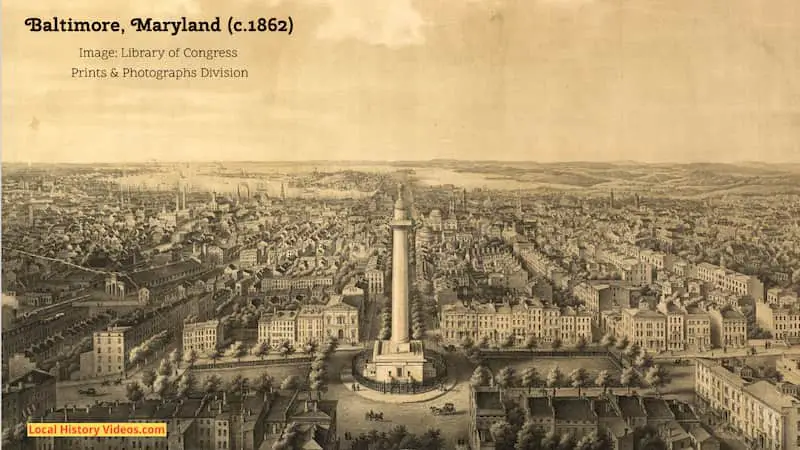 Baltimore in the 1870s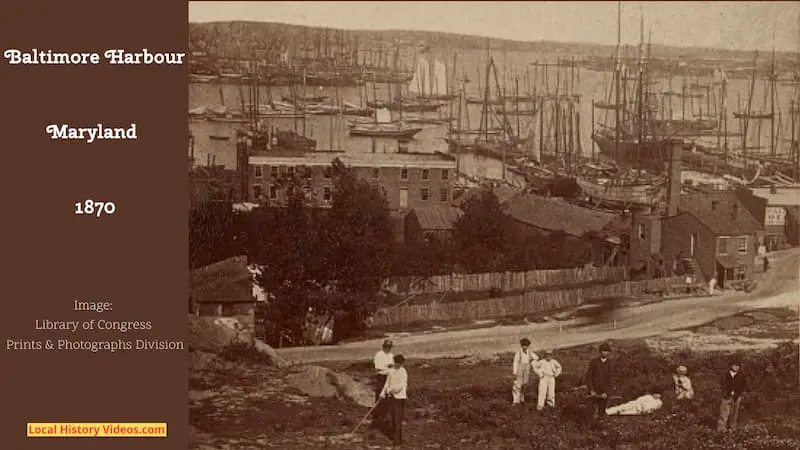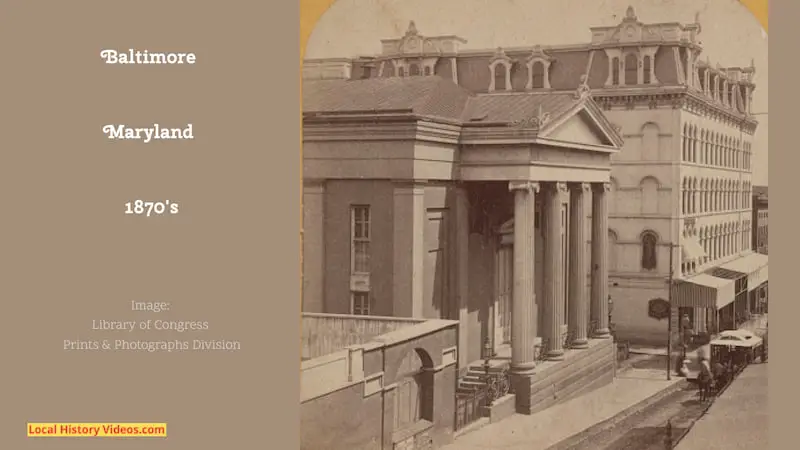 Woodberry in the 1880s
Panorama of Baltimore
This panorama Baltimore's riverside, taken sometime around 1903 from Federal Hill, is packed with so many interesting little details that I've created four closeup extracts from the image.
It's a shame the streets were so quiet, so you can't see horses and carts going about their business or ladies in long skirts walking along. But we can see steam or smoke rising out of industrial chimneys, ships with sails, and telegraph poles lining the streets.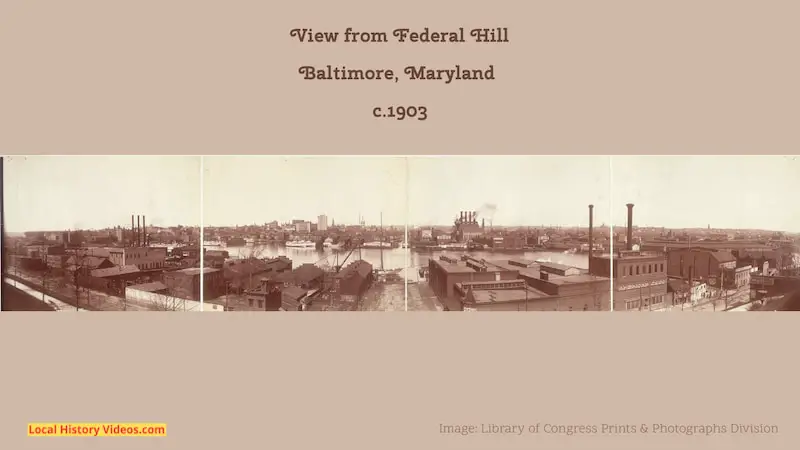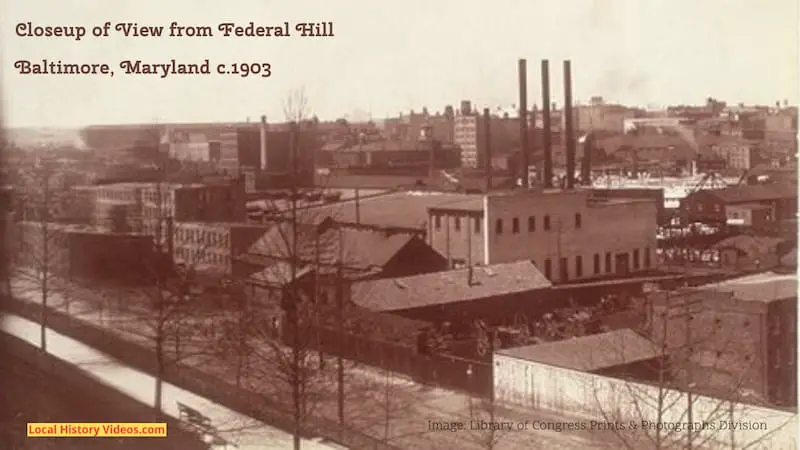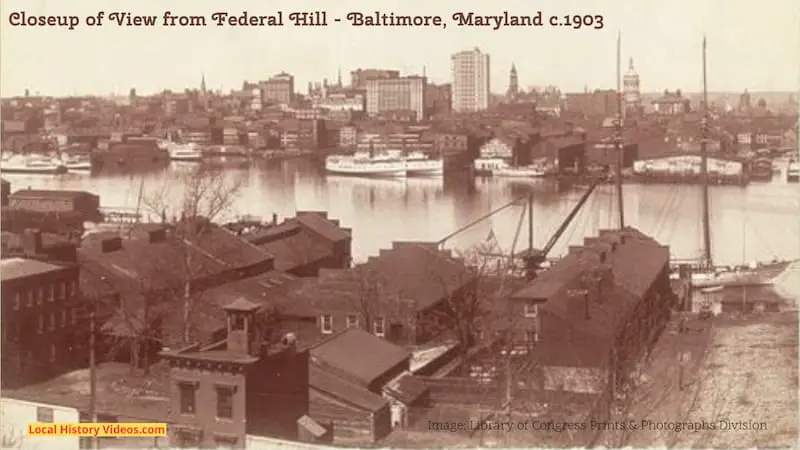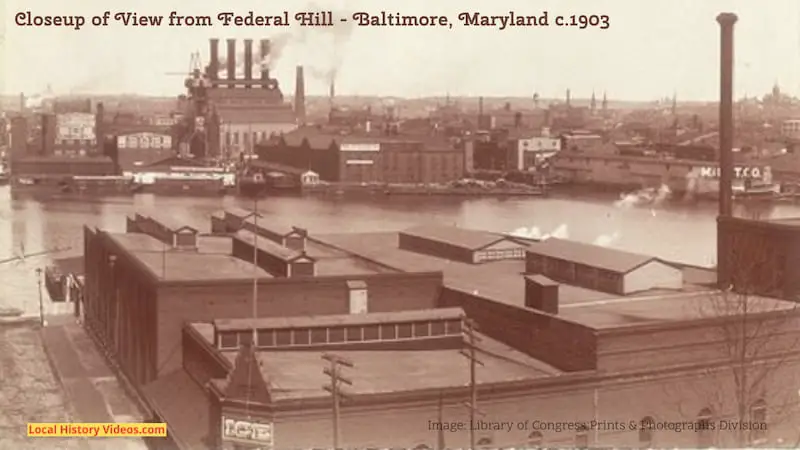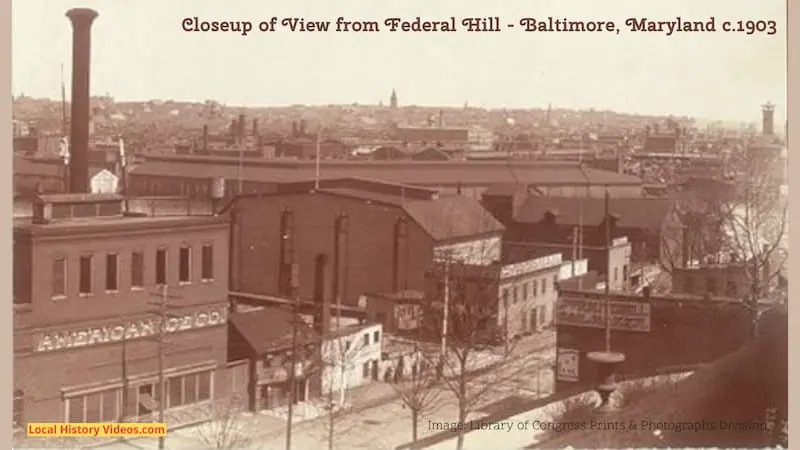 Old Photos 1870-1910
This collection of old photos of Baltimore taken between 1870 and 1910 take us back to a time when horses and carriages travelled through the streets of the Business District, and horse drawn carts parked up outside the Light Street stores.
Each image is carefully labelled with both the location and approximate date the old photo was taken, so you always know when and where you are.
Old photos of Baltimore(1870-1910) – oldstuff4all on YouTube
Baltimore in 1972
In 1972, a British filmmaker recorded his visit to Baltimore's key landmarks.
He captured the local business and shops, people going about their daily lives, development sites, and the American Export Lines' Independence (1950) laid up near Fort McHenry at the Baltimore International Seafarers' Center piers.
In six and a half minutes you see a breathtaking range of people, places and events. There are probably thousands of people captured in this incredible piece of film.
Baltimore 1972 archive footage – Footageforpro.com on YouTube
Baltimore in the 1980s
Although this 1980s film footage from Thames TV is short and silent, it shows a range of Baltimore's landmarks and includes several closeups of people walking around enjoying the sunshine.
You may also like