Glimpse history through old images of Augusta, Maine, in the USA.
Old Postcards of Augusta
This video displays a collection of old postcards from the 1950s, with the gloriously bright colours of the period's images.
Old Augusta Maine Postcards – Doris Anne Beaulieu on YouTube
---
4th July Parade 2012
Doesn't a decade go by quickly? Here's Augusta's parade celebrating the 4th July in 2012.
augusta maine 4th of july parade 2012 – samaralid on YouTube
---
Downtown Augusta 2012
Enjoy a drive towards downtown in 2012, passing many local businesses and homes on the way.
Augusta, Maine / Going downtown / Downtown driving (2012) – ViagensImagens – Lugares do Mundo – World Places on YouTube
---
Augusta 1984-2016
Augusta hasn't seen the massive growth that many other American cities experienced over the 32 years of 1984 to 2016. However, with this time lapse of satellite images, you can see several green plots disappearing under new buildings.
Augusta, Maine – Urban Sprawl Time Lapse – GeoEngine on YouTube
---
Kmart at the Augusta Plaza
Kmart at the Augusta Plaza on Western Avenue was located in a store originally built for Grants in the mid 1970s.
This video shows some old images through the years of the store and its signage.
The Kmart store at this location closed in December 2019.
Tour of the former Kmart in Augusta Maine – vibe88 on YouTube
---
Old Map of Augusta, Maine (1878)
In 1878, a panoramic map of Augusta was created by A. Ruger, J.J. Stoner, Beck & Pauli. It's not to scale, but is full of fascinating details. There are even stick children playing oustide one of the ward schools!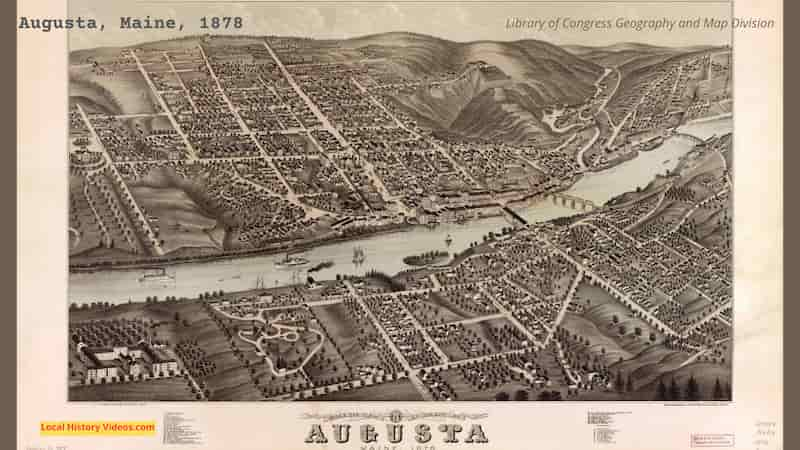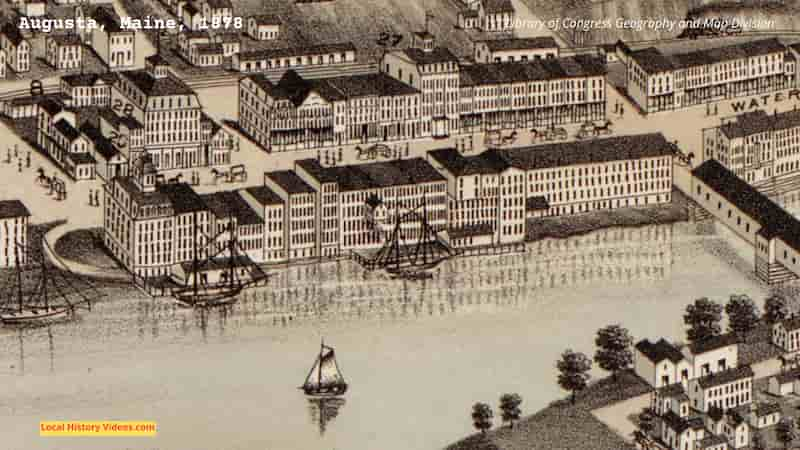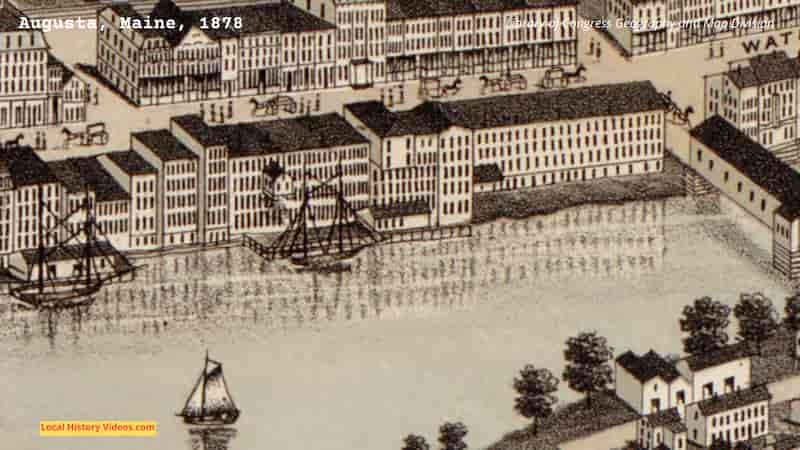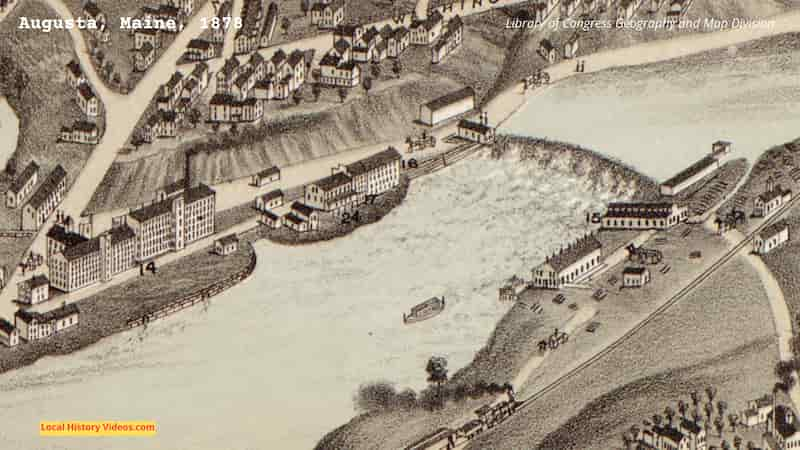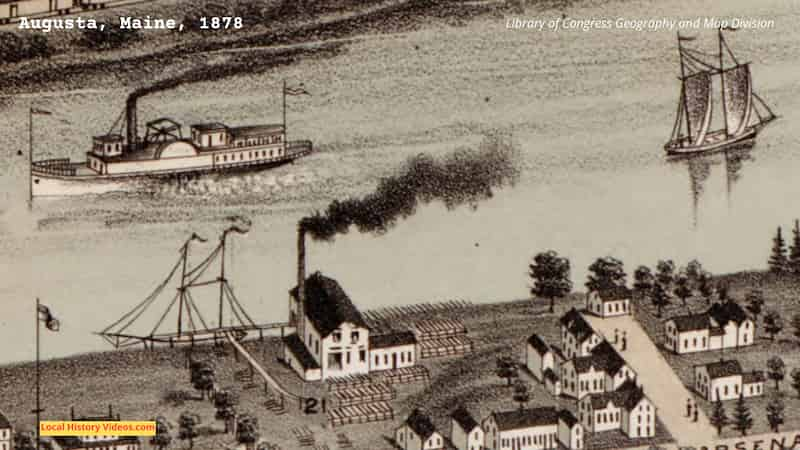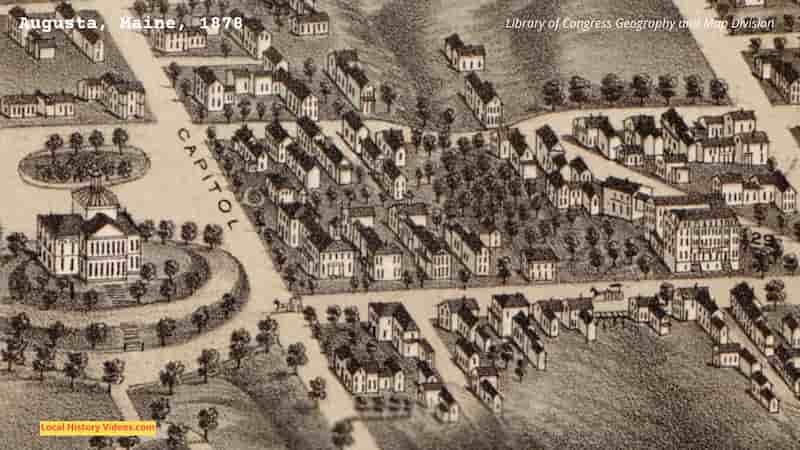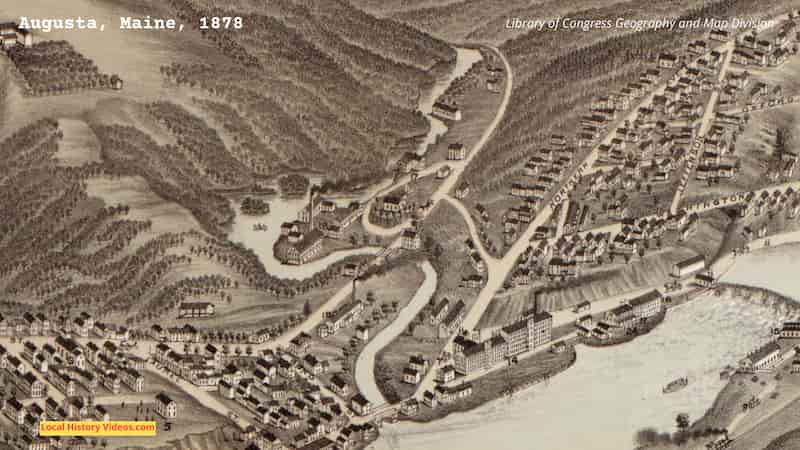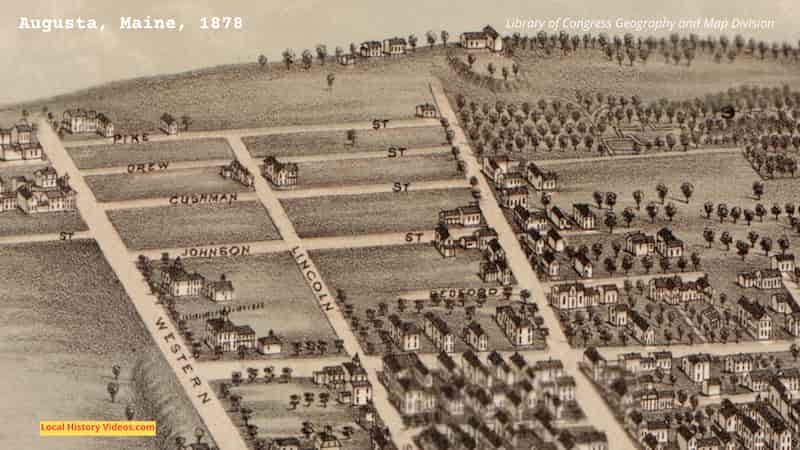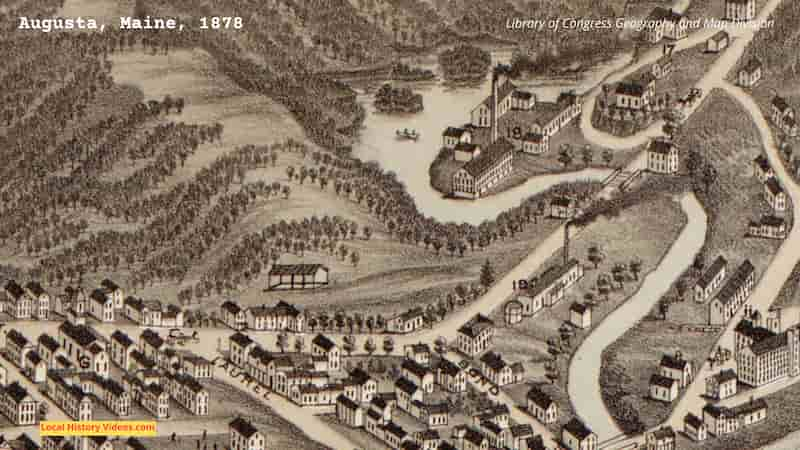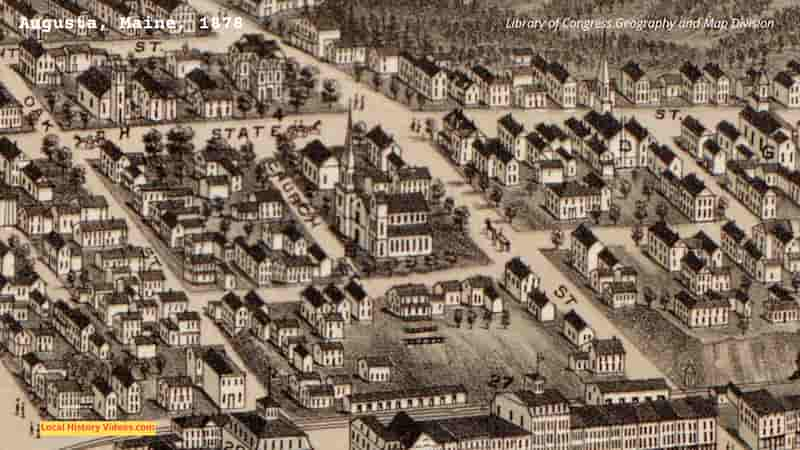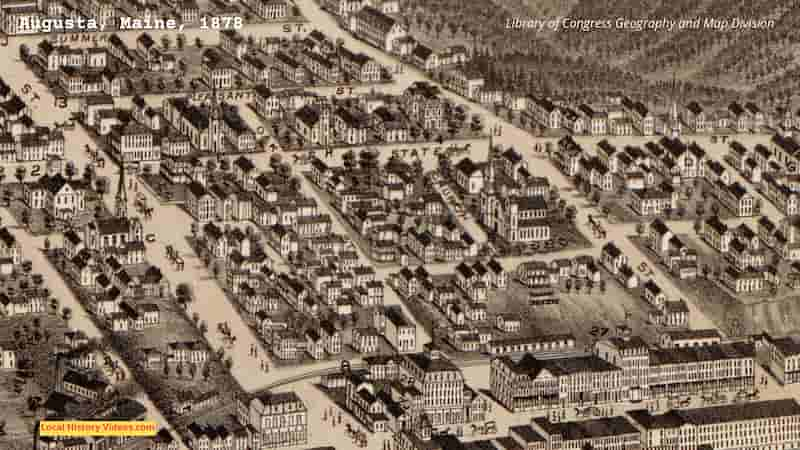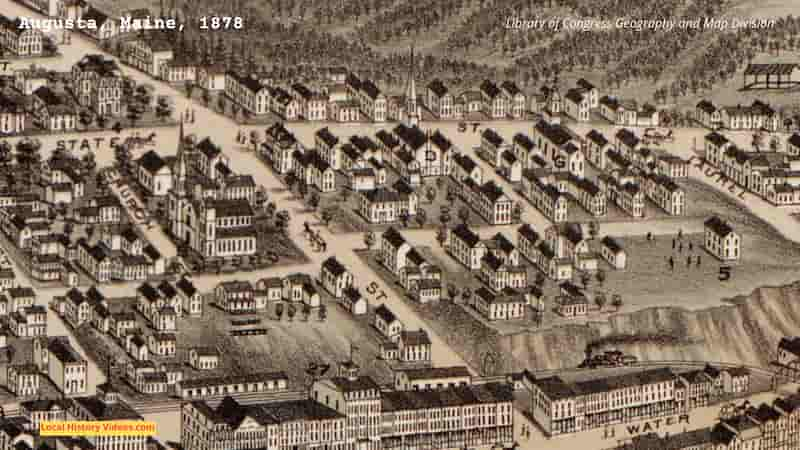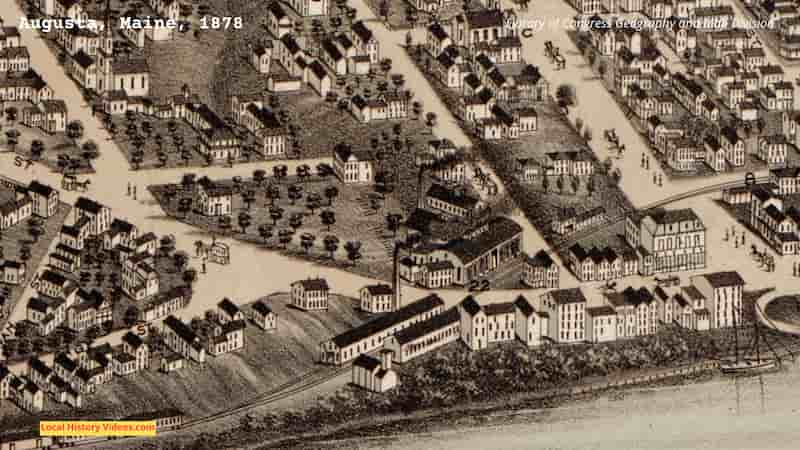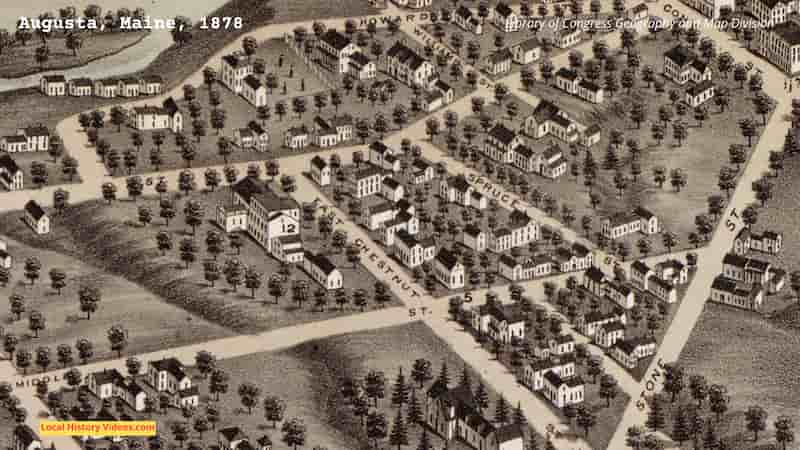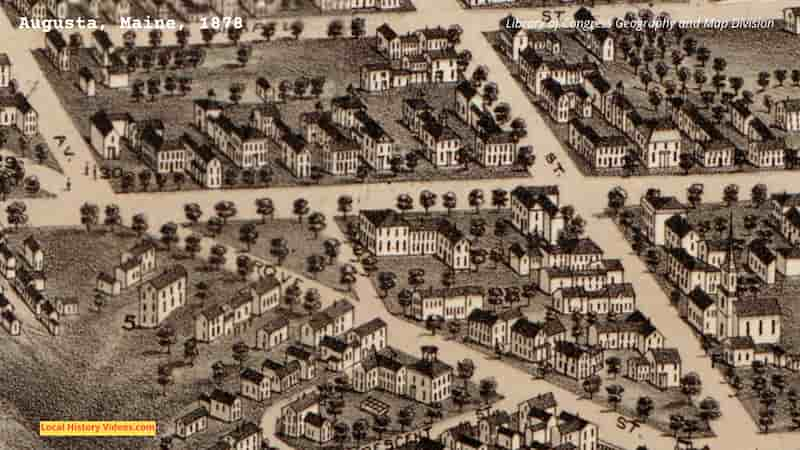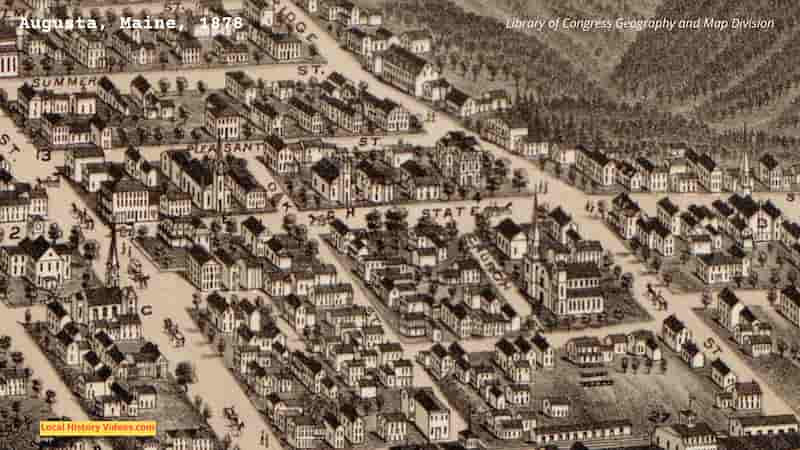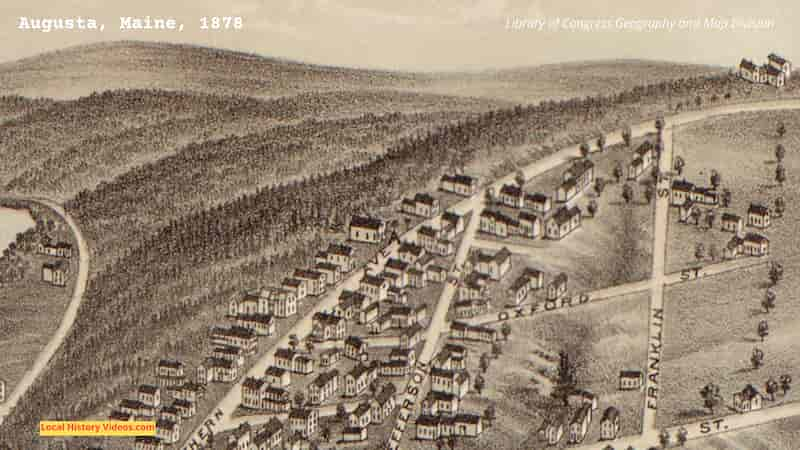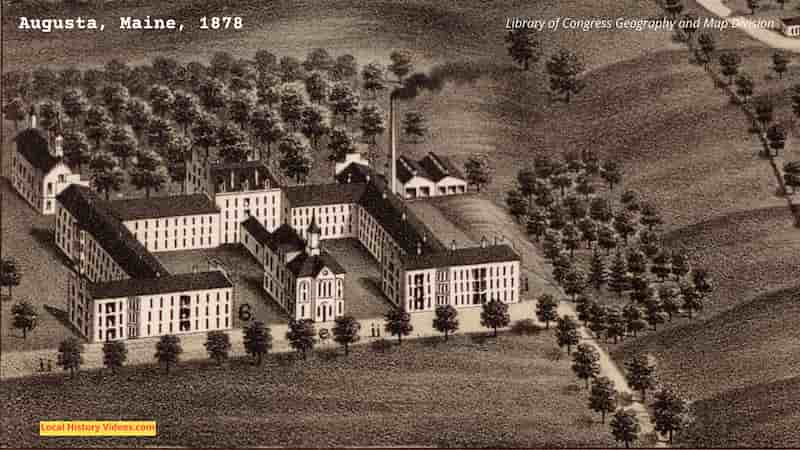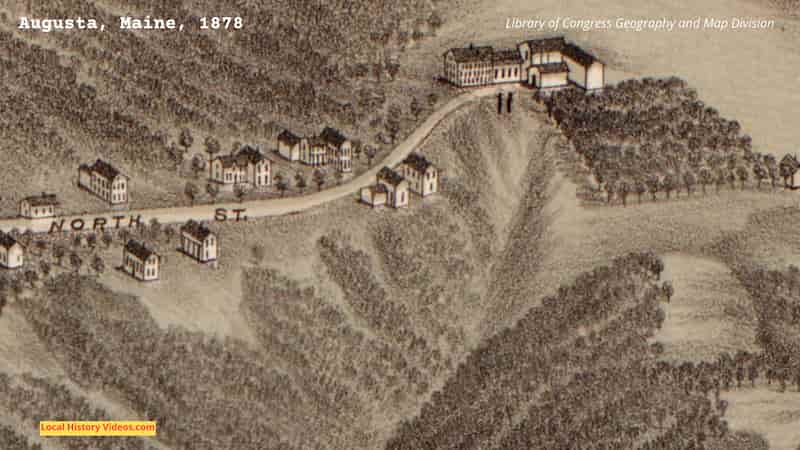 ---
More about Maine