Glimpse history through old images of Boise, Idaho.
---
Old Pictures of Boise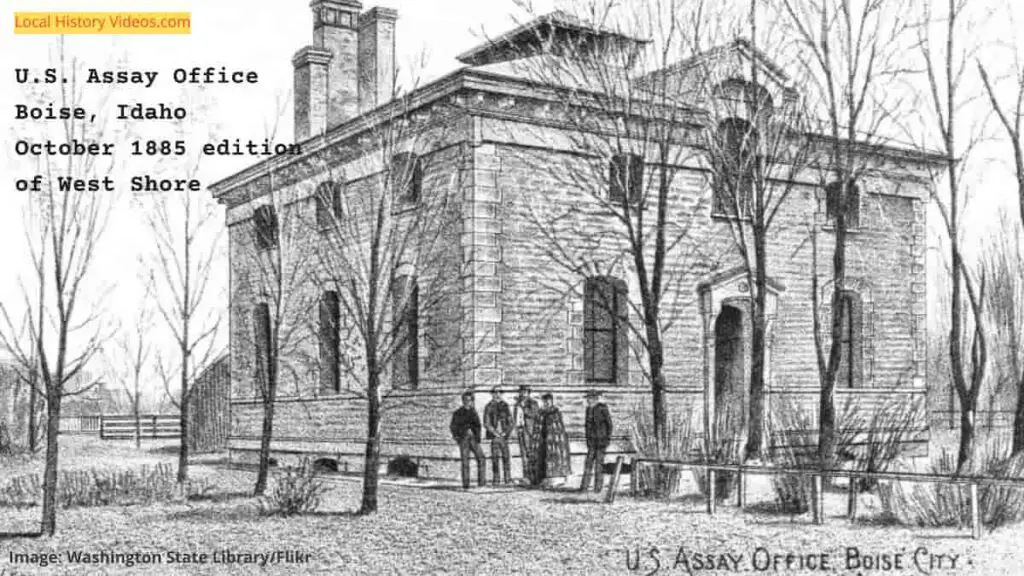 ---
Old Photos of Boise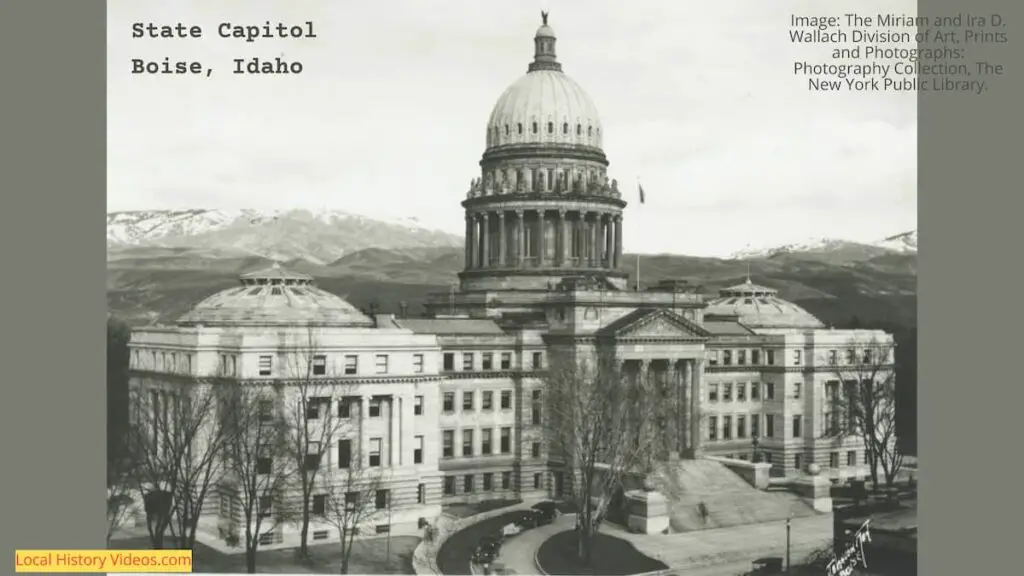 ---
Building Boise in the 1890s
Using old photos, maps and pictures, this video charts the expansion of Boise, including building developments, the introduction of the streetcar system, and the local homes of note.
Building Boise: 1890s – Boise Architecture Project on YouTube
---
Boise's Urban Renewal in the 1970s
Discover the urban rebewal programme that launched in 1965 and led to the destruction of many of Boise's older properties in the 1970s.
Lots of 1960s and 1970s photos are shown, including a picture of 84 year old Billy Fong, one of the last occupants of Boise's once thriving downtown Chinatown, and many of the buildings which disappeared in the demolition phase.
It wasn't all doom and gloom though, as some of the buildings and facilcities born during this redevelopment programme are still in use today.
Building Boise: 1970s – Boise Architecture Project on YouTube
---
Boise Redevelopment 1988
Boise's redevelopment was still underway in 1988 when this video was made by a city bus employee, who had enjoyed a company picnic out and stopped to record the downtown streets as they were at the time.
Boise Idaho Downtown Summer 1988 – Robert Eller on YouTube
---
Boise Mall Opening 1988
Taken from a VHS recording of a 1988 local news report, we see the car parks and shops busy with visitors attending the Boise Mall opening.
Quite a few people are seen clearly on screen, either giving interviews or walking through the galleries.
80s Boise Mall Opening, Karcher Mall's reaction. (1988) – Max Willson on YouTube
---
Boise Photos 1890-1918
Enjoy old photos taken in and around Boise, in Idaho, between 1890 and 1918.
Includes Placer Mining in 1901, construction of the Arrowrock Dam about 1910, Roosevelt's visit around 1903, a steam train at the Short Line Depot in 1890, and rooftop views of Boise taken more than a century ago.
Old Photos of Boise (Idaho)1890-1918 – oldstuff4all on YouTube
---
More about Idaho