Glimpse history through fascinating old images of Knoxville, Tennessee.
Knoxville in the 1860s
During the American Civil War, Knoxville found itself in the midst of conflict between the Union and Confederate forces.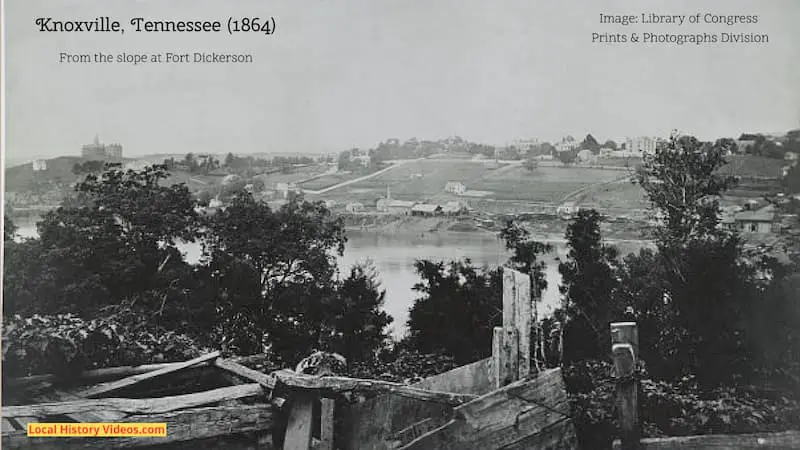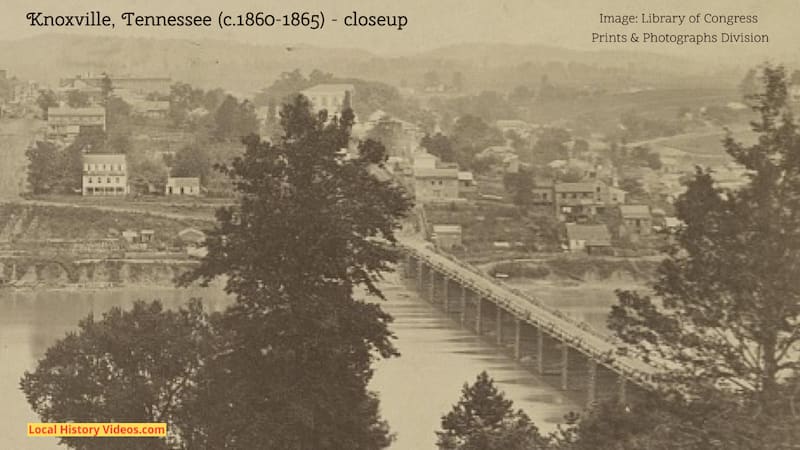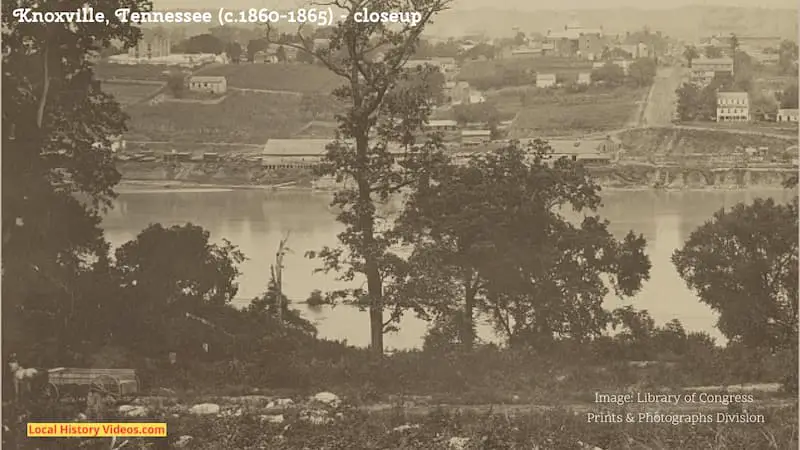 Old Photos of Knoxville
This collection of old photos of Knoxville, taken between 1863 and 1911, is each labelled with the location and date, so you always know where and when the image was taken.
Old photos of Knoxville(Tennessee)1863-1911 – oldstuff4all on YouTube
Knoxville Then and Now
Created in 2018, this video shows old buildings and streets with the date and locations clearly displayed. Then we see an image of the same location as today's residents will know them.
Knoxville, TN – Then And Now A.G.T.H. – A Glimpse Through History on Youtube
1982 World's Fair
This next video has very wide appeal, and is full of nostalgia for anyone who attended the 1982 World's Fair or remembers a less technological age.
President Ronald Reagan and the First Lady Nancy opened the 1982 World's Fair held in Knoxville, Tennesse. For 184 days, the event hosted delegates from 22 countries around the world and entertained 11 million visitors. It was the first time China ever participated in a World's Fair in the USA.
The 72 acre site spread across downtown and part of the UT campus had once been dominated by a railroad switching site. Now the newly built Sunsphere was the focal point, a structure which remains a key landmark today.
The United American Solar Group was there to promote its 'cutting edge technology'.
And Texaco set up a demonstration of its 'pay at the pump' system, a 'thing of the future'.
But the most astonishment was yet to come – you could actually make a telephone call…from a car!!
Visitors were also thrilled to discover that they could get their pictures developed in just one hour.
The stage entertainment included the live unwrapping of a Peruvian mummy, there was a nightly parade, and each evening ended with a spectacular fireworks display at the riverfront.
Young people enjoyed the German style beer garden and at the riverside the giant Ferris Wheel was the largest one in the Western hemisphere.
Remembering the 1982 World's Fair in Knoxville, Tennessee – WBIR Channel 1 on YouTube
You may also like